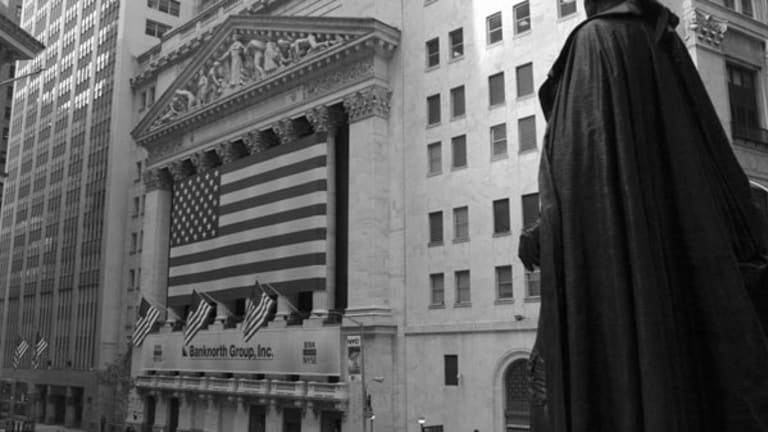 Ancestry.com's Growth May Attract a Suitor
The genealogy firm, which has no competition, would be ideal for Google or a like-minded company.
BOSTON (
) -- Many learned of
Ancestry.com
(ACOM)
through email and TV ads, but few investors appreciate the quality and growth prospects of its service. Ancestry.com is based in Provo, Utah, and is the largest for-profit genealogy company in the world.
Ancestry.com has more than 5 billion records online. An easy-to-use platform and near-zero competition have helped the company grow at a rapid pace. Ancestry's third-quarter revenue gained 39% to $57 million, boosted by 43% growth on its core Web site. Outstanding marketing initiatives, including the airing of
Who Do You Think You Are
on
NBC
, deal-pending subsidiary of
Comcast
(CMCSA)
, have created buzz around Ancestry's network of sites. Subscribers increased 34% in the third-quarter and 5% sequentially, but the churn rate rose to 4%.
Average revenue per subscriber expanded 7.7% to $17.75. Free cash flow more than doubled from the year-earlier quarter to $20 million. Management took a $1.3 million charge to pay off a term loan, rendering its balance sheet debt-free. Ancestry has $80 million of cash, equivalents and short-term securities, positioning itself to grow without compromising its liquidity. Recently, the company acquired
iArchives
and its subsidiary Footnote.com, an American history Web site. It also purchased
ProGenealogists
, a forensic and family history research group. Furthermore, it is expanding its database of historical documents.
Although Ancestry is an outstanding stand-alone company, it would be an ideal target for a certain technology company with oodles of cash and a similar penchant for collecting information -- yes,
Google
(GOOG)
, which carries $32 billion of net cash, has suffered a 5.4% stock drop year-to-date and has made it a long-term mission to collect and organize all of the world's information. Ancestry, which has a market capitalization of $1.2 billion, is a no-brainer acquisition for Google. And if such a deal were to happen, there's no doubt that Google would have to pay Ancestry's shareholders a sizable premium for their stock.
Ancestry would assist Google in its competition with still-burgeoning
Facebook
, which recently fired a shot across Google's bow by announcing an e-mail/messaging service that will directly compete with Google's Gmail/Gchat offerings. Ancestry could help Google bolster its knowledge base and cultivate a social element for its business model. For this same reason, it's probably a company that Mark Zuckerberg and the Facebook team are watching closely.
Ancestry's business has significant barriers to entry. The company possesses the largest and most easily accessible database of relevant historical information and a network of connected users. Consequently, its profit spreads are high. In the latest quarter, the gross profit margin widened from 80% to 84%. The operating margin extended from 14% to 24%. And the net profit margin widened from 7.1% to 15%. Analysts are notably bullish.
Eight sell-side firms now cover Ancestry and all of them advise purchasing its shares. A median 12-month price target of $30 suggests a return of 16%. The highest price-target for Ancestry comes from
Piper Jaffray
, which expects the stock to rise 39% to $36.
BMO Capital Markets
forecasts that the stock will advance 23% to $32. And
Jefferies
echoes the median target of $30. On the other end of the spectrum,
Morgan Keegan
offers a $27 target, suggesting that Ancestry will rise about 4%. Institutional investors demonstrate optimism.
In the latest quarter, 17 of Ancestry's 30 largest shareholders increased their positions, eight held steady and just five decreased their positions. Of the 100 largest investors, 58 purchased additional stock, 19 held steady and 23 decreased their holdings. Ancestry currently trades at a forward earnings multiple of 28, a 66% premium to the
S&P 500
average. It has exceeded analysts' consensus earnings estimates for four consecutive quarters by a double-digit percentage. It has an earnings surprise average of 33%. The stock hit a 52-week high on Oct. 29 and is now 8% below that price level. It has advanced 86% in 2010.
-- Written by Jake Lynch in Boston.
Readers Also Like:
10 Bargain Dividend Stocks in Cheapest Sector
Become a fan of TheStreet on Facebook.
Disclosure: TheStreet's editorial policy prohibits staff editors, reporters and analysts from holding positions in any individual stocks.