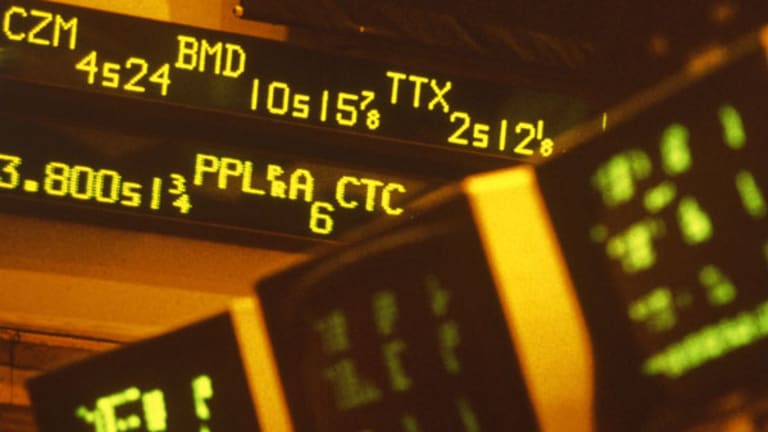 NEW YORK (TheStreet) -- The shares of animated film and television show maker DreamWorks (DWA) are rising, despite the weaker than expected results reported by the company last night. Two analysts offered very different views on the company's outlook following its results.
BACKGROUND: DreamWorks last night reported a fourth quarter per share loss of ($3.08), versus analysts' consensus outlook for a ($3.01) per share loss. The company's revenue also came in below expectations. Excluding $210M in pre-tax charges associated with DreamWorks' restructuring plan, its loss was (75c) per share, the company stated.
BEARISH TAKE: In a note to investors today, FBR Capital analyst Barton Crockett wrote that DreamWorks' results were "ugly," as they included $155M of write-offs on films and TV shows. However, Crockett believes that the crucial factor for the company's outlook is whether it can consistently compete with the entertainment giants, including Disney (DIS) - Get Walt Disney Company Report , Viacom (VIA) - Get Viacom Inc. Class A Report , and Time Warner (TWX) . Crockett is not convinced that DreamWorks will be able to hold its own, and he believes that its 2015 results could come in below expectations. The analyst warned that the company may have difficulty meeting its 2015 consumer products revenue guidance. DreamWorks expects its consumer products revenue to double this year, but the movie-based toy space is "very competitive" in 2015, as toys based on multiple popular children's films are set to be released, Crockett stated. Moreover, after conducting checks online, Crockett reports that there does not seem to be a great deal of interest in DreamWorks' movie "Home," which is set to be released on March 27. He kept an Underperform rating on the shares and raised his price target on the stock to $14 from $12.
BULLISH TAKE: DreamWorks' results were mixed, but the results are not very important, Piper Jaffray analyst James Marsh stated. The company's guidance for its TV and consumer products businesses were solid, the analyst believes. Moreover, the company "took specific and decisive action" to avert a liquidity crunch, Marsh wrote. Specifically, DreamWorks raised $185M of capital by selling its real estate in Glendale, California and then leasing it back, and increased the size of its current credit facility to $450M from $400M, Marsh reported. The moves should "largely" eliminate investors' worries about the company's liquidity position, Marsh stated. He kept a $26 price target and Overweight rating on the stock.
WHAT'S NOTABLE: On DreamWorks' earnings conference call last night, the company's CEO Jeffrey Katzenberg stated that it did not obtain more than 10% of its revenue from Netflix (NFLX) - Get Netflix, Inc. (NFLX) Report last year. However, in an SEC filing earlier this morning, DreamWorks clarified that it had obtained 14.9% of its revenue from Netflix last year.
PRICE ACTION: In late morning trading, DreamWorks rose 5.6% to $22.31.
Reporting by Larry Ramer.
The Fly
provides comprehensive coverage of stock news and Street research and delivers it in real-time. The Fly breaks market-moving news and explains sudden stock movements in a rapid-fire, short-form story format. Follow @theflynews on Twitter. For a free trial, click