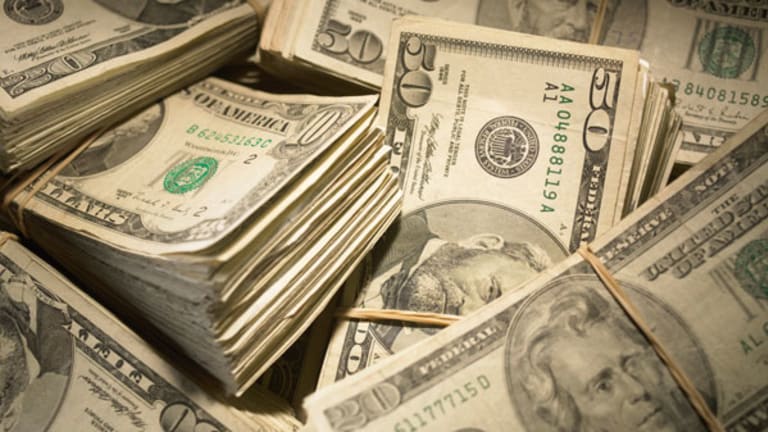 Analyst Says Get More Selective On Cybersecurity Stocks
In a note to investors today, a UBS analyst warns that the easy money in the cybersecurity sector has been made, but...
NEW YORK (TheStreet) -- In a note to investors today titled "Cybersecurity Fundamentals Healthy but Time to be Selective," UBS analyst Brent Thill warns that the easy money in the sector has been made, but predicted most cybersecurity stocks in will continue to grind higher.
WHAT'S NEW: After meeting with the management of cybersecurity companies, Thill expects spending on protection against online threats will be "sustainably resilient." Cybersecurity companies believe that the sector is in the midst of an expansion of infrastructure that will last multiple years, the analyst stated. However, the analyst warned that the largest companies in the sector are facing tough comparisons and higher expectations.
ANALYST ACTIONS: Thill raised his price target on Palo Alto (PANW) - Get Palo Alto Networks, Inc. Report to $206 from $180, saying that the company has the best-positioned platform and multiple positive catalysts as it continues to gain market share. He kept a Buy rating on the shares. Thill is also upbeat on Fortinet (FTNT) - Get Fortinet, Inc. (FTNT) Report, citing what he sees as the company's improving execution, enhanced competitive position, and "compelling" financial results. He identified the stock as his top growth-at-a-reasonable-price pick in the security sector and raised his price target on the name to $49 from $43 while keeping a Buy rating on the shares. The analyst downgraded FireEye (FEYE) - Get FireEye, Inc. Report to Neutral from Buy, citing the 70% year-to-date rise in shares, and lowered his rating on Symantec (SYMC) - Get Symantec Corporation Report to Sell from Neutral, based on the company's lack of growth and lackluster share performance amid the sector rally.
PRICE MOVES: In early trading, Palo Alto lost 0.5% to $183, Fortinet gained 0.7% to $45.45, FireEye retreated 3% to $52, and Symantec lost 1% to $24. Other names in the cybersecurity space include Proofpoint (PFPT) - Get Proofpoint, Inc. Report, Barracuda Networks (CUDA) and Gigamon (GIMO) .
The Fly
is a leading digital publisher of real-time financial news. Our financial market experts understand that news impacting stock prices can originate from anywhere, at any time. The Fly team scours all sources of company news, from mainstream to cutting-edge, then filters out the noise to deliver short-form stories consisting of only market moving content. Follow @theflynews on Twitter. For a free trial, click