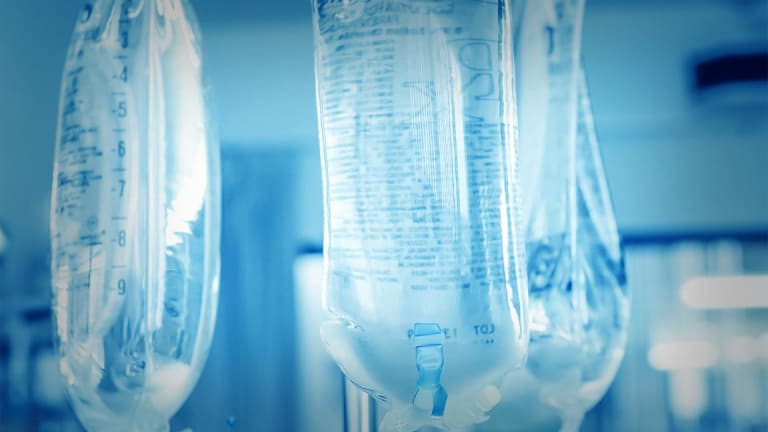 An Activist Effort at Tenet Could Escalate Following Market Selloff
The stock market drubbing comes as the healthcare services company's largest shareholder took a step suggesting that a shareholder insurgency could be coming.
Tenet Healthcare Corp. (THC)  shares dropped by 4% during the massive market downturn Friday, which makes it more likely that an activist will target the health services company in the not-too-distant future.
The market downturn - including a 666.75 point Dow decline, the sixth worst in history - comes after Tenet's largest shareholder on Friday took a step that suggests an activist campaign could be launched at the company soon.
The fund, sometimes activist Larry Robbins' Glenview Capital Management, which owns about 18% of Tenet, submitted a shareholder proposal for consideration at the company's annual meeting, expected in May, seeking to allow shareholders to act by written consent to remove and replace directors.
Should Tenet agree to approve the provision and include it in its bylaws, it would allow aggressive activist hedge funds to launch a boardroom battle seeking to replace directors at Tenet in an expedited manner without needing to wait for an annual meeting.
And while it is unlikely that Tenet would agree to allow investors to act by written consent, the effort by Glenview suggests that there are a large number of disgruntled shareholders at the healthcare company, all of whom are likely further discouraged after Friday's market slump. The proposal also suggests that Glenview is pushing for some activist activity at the company.
"Activism could accelerate past the May board meeting with a possible board shake up, additional hospital divestitures or even a breakup of the company," Leerink analysts said in a report Friday. "Bottom Line: Glenview Capital Management's proposal to amend THC's bylaws... could lead to increased activism post the May 2018 shareholder meeting."
Robbins and Glenview don't generally behave like an activist investor, and rarely launches director battles. However, in 2013, the fund employed a consent solicitation to remove and replace all eight directors at Health Management Associates Inc., according to FactSet. Before the battle concluded, Health Management subsequently agreed to sell itself to Community Health Systems Inc. (CYH) in a $7.6 billion deal. 
Beyond Glenview, there is at least one other much more aggressive activist investor that owns THC shares --  Glenn Welling and his activist fund, Engaged Capital. A campaign sometimes after the 2018 annual meeting by Welling or another activist fund is a real possibility, especially if they can count on the support of Glenview's 18% stake.
The possibility of increased activism comes after Tenet announced in December that it was exploring the sale of its debt-collection business, Conifer Health Solutions. An activist campaign, or pressure behind-the-scenes, could ensure that such a sale takes place.
Leerink said in a report that it expects greater value could be unlocked "through activism" by additional hospital divestitures as well as a sale or spinoff of USPI, a subsidiary of Tenet that provides ambulatory service management.
Seeking to appease shareholders, Tenet on Jan. 21 adjusted its bylaws to allow shareholders to call a special shareholder meeting if it received the support of 50.1% of shares. However, Glenview said in an activist 13D filing that it was only a "small step forward" and added that it was "wholly impractical" and "sends a dangerous signal that the board may need additional feedback from shareholders to fully appreciate the cultural renaissance for which we mutually strive."
Tenet, a Dallas-based for-profit chain, laid off 1,300 employees in October to help shave $150 million in costs and the company's CEO, Trevor Fetter, departed, marking yet another CEO exit at a company targeted by activists.
More of What's Trending on TheStreet: