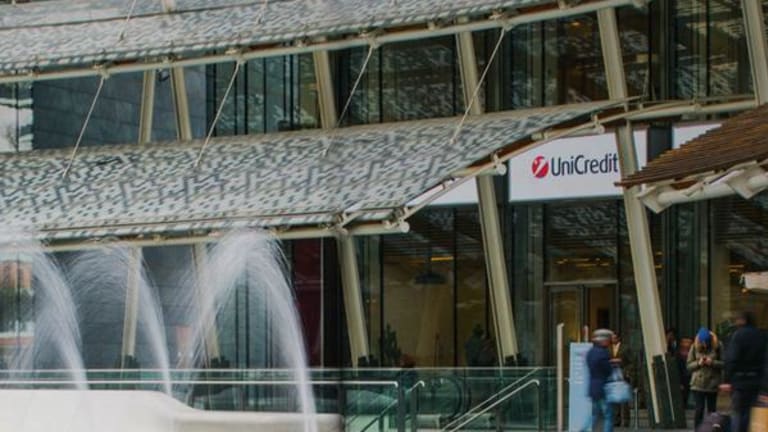 Amundi Launches Cash Call to Fund Deal to Buy Pioneer from UniCredit
France's largest asset manager is buying Pioneer for $3.8 billion
Amundi launched a cash call on Tuesday to fund its acquisition of Pioneer Global Asset Management from Italy's UniCredit (UNCFF) .
Europe's largest asset manager agreed to buy Pioneer in December for €3.5 billion ($3.8 billion) after emerging from a competitive auction as the victor.
It is tapping shareholders for €1.4 billion of new capital and is selling new shares at €42.50, a 22.5% discount to Friday's closing price, in order to get the deal done. It will also issue €600 million of new bonds and put €1.5 billion of its cash toward the bill.
With more than €249 billion of assets under management, the acquisition of Pioneer will add around 25% to Amundi's assets under management and nearly double its position in alternative and real assets, which has been a key strategic goal for the Paris-based investment manager.
Amundi stock dropped 0.67%, to €53.10 at 9:10 am GMT, after the announcement although the shares are still up by nearly 7% for the year-to-date.
UniCredit stock was trading lower by around 0.14%, at €14.22, which compared favorably against the 0.51% loss for the Stoxx Europe 600 Banks index.
Amundi, which is three-quarters owned by Credit Agricole (CRARY) , saw off fierce competition from other bidders in order to win the UniCredit auction.
Italy's largest lender placed Pioneer up for sale as part of a broader effort to strengthen its capital buffer and to focus its future efforts on a slimmed down core business.
Also in December, UniCredit sold a €17 billion nonperforming loan portfolio to Pimco and Fortress undefined and announced a €13 billion cash call.
Other deals carried out by the lender in recent months include the sale of Polish Bank Pekao (BKPKF) to insurer PZU (PZAKY) for €2.4 billion as well as a series of other smaller deals, including the sale of its SIA cards business, the disposal of another nonperforming loan portfolio and a minority stake in online broker Finecobank.