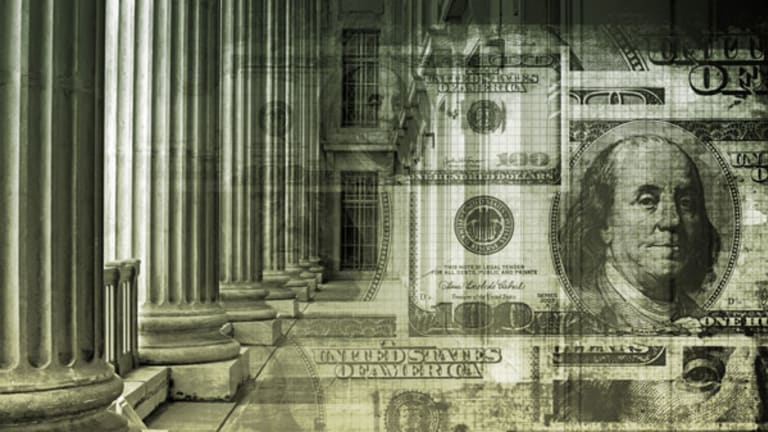 American Tower Could Grow Earnings 15% to 20% Through 2020
Burl East, the CEO of American Assets Capital Advisers, is bullish on American Tower, CyrusOne and Cadiz, laying out his bull case for each one.
NEW YORK (TheStreet) -- American Tower (AMT) - Get Free Report recently announced that it will purchase a slew of cell towers from Verizon (VZ) - Get Free Report for $5 billion. 
Real estate operators are realizing that they need to get aboard the mobile bandwagon before missing the ride completely, explained Burl East, the CEO of American Assets Capital Advisers. 
The deal for American Tower will allow the company to grow its dividend and earnings by 15% to 20% annually through the end of the decade, he reasoned. 
American Tower is also the highest quality company in its industry. "We like that very, very much," he added. 
CyrusOne (CONE) - Get Free Report is another stock East likes. This REIT company owns and operates data centers all over the country. The company has many catalysts going forward, mostly in the realm of higher rent payments from its customers. 
The company just raised its dividend and has very strong cash flow growth, which could increase by 15% to 20% per year. 

Cadiz CDZI and CyrusOne CONE data by YCharts
Finally, East is also bullish on Cadiz (CDZI) - Get Free Report. This services company owns and operates an underground lake that is the size of Lake Mead, the largest reservoir in the U.S. 
The lake is located 400 feet below the Mohave Desert and Cadiz has already inked contracts with six different Southern California municipalities to supply them with water over the next 50 years. 
The long-term drought is not going away and Cadiz stands to benefit from the consumption of water for the next half-century. The rates of the contract will likely continue to increase, making this a very valuable and attractive business, East concluded.