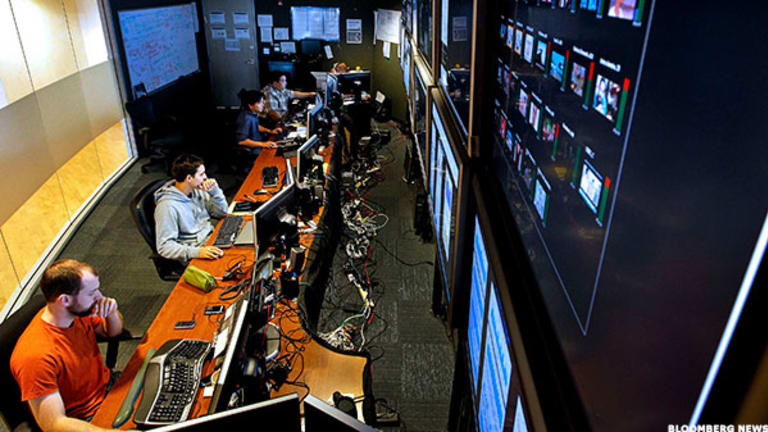 'American Idol'-Maker RTL Books Record High Profit in First Half
Maker of 'The Price is Right' gets boost from digital business.
RTL Group (RGLXY) , which owns TV channels and radio stations across Europe and produces content, reported a record high Ebita in the first half of fiscal 2016 driven by its German and French operations, as well as its expanding digital businesses.
The Luxembourg-based entertainment company said Ebita grew 8.6% year-on-year to €580 million ($654 million) on revenue growth of 3.2% to €2.9 billion. Top line was driven by the digital revenue, which rose 20.5% to €264 million.
German media group Mediengruppe RTL Deuthchland, France's Groupe M6, and RTL Netherland each saw digital online video advertising revenue rise 61%, 32%, and 29%. TV advertising accounted for 50.6% for the firm's revenue, 19.2% from content, 9.2% from digital businesses, 4.6% from platform, and 4.5% from radio advertising.
Meanwhile, a larger profit contribution by Mediengruppe RTL Deuthchland and one-off gains at Groupe M6 drove Ebitda, the company said.
In the second quarter, Ebita rose 3.2% despite a revenue decline of 2.3%. Revenue fell to €1.4 billion due to lower revenue from content producer FremantleMedia, negative currency exchange effects, and lower ad revenue. Mediengruppe RTL Deuthchland and Groupe M6 contributed to profit.
Shares dropped 2.3% after the earnings announcement.
RTL, whose businesses encompass Europe, including the U.K., Belgium, Spain, Hungary and Croatia, has been highly acquisitive in recent years with a focus on boosting content and digital.
London-based FremantleMedia, which has produced prominent shows including American Idol, The X Factor, Pop Idol and The Price is Right, has been on a major shopping spree in recent months, delivering on FremantleMedia CEO Cécile Frot-Coutaz's desire to boost its revenue exposure to scripted content, from 30% in 2013 to around 50% by around 2018.
"The very strong performance in the first half of 2016 confirmed once again the sustainable success of RTL Group's portfolio and growth strategy," RTL co-chief executive officers Anke Schäferkordt and Guillaume de Posch said in a joint statement. "Creative diversity, a pioneering spirit in digital video and advertising technology, and sustainable financial strength are and will remain RTL Group's key success factors to further shape the Total Video universe."
RTL raised its Ebita outlook for full fiscal 2016 and now expects it to rise between 1.0% to 2.5%. The company maintained its revenue growth outlook of between 2.5% and 5.0%, which it expects to achieve mainly through its digital businesses and Mediengruppe RTL Deuthchland.