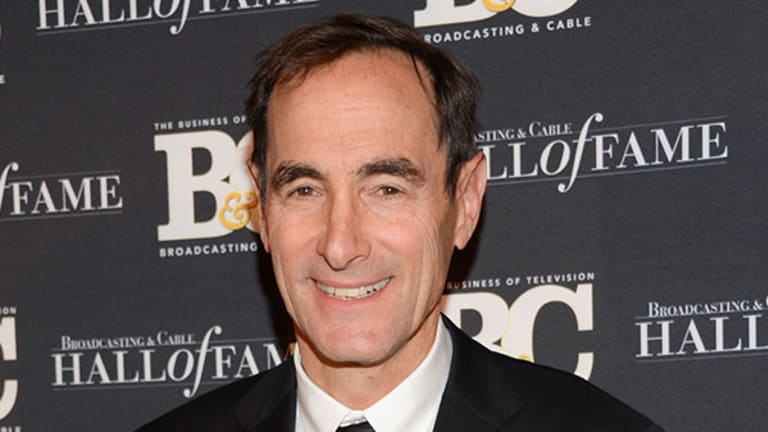 AMC Networks CEO Says 'The Walking Dead' Is Blessing, Not Burden
Josh Sapan says the cable TV network owner will grow and flourish even when new seasons of the zombie series come to an end.
Editors' pick: Originally published June 9.
AMC Networks (AMCX) CEO Josh Sapan says he is asked all the time what the company is going to do once The Walking Dead comes to an end. After all, the show has been the No. 1 show on television for the past four years. But that can't go on forever.
Sapan received similar queries when Mad Men was turning heads and when Orange Is the New Black was grabbing headlines and magazine covers.
"There tends to be a focus on how any one show is doing at any one time," Sapan said on Thursday at the Gabelli Movie & Entertainment Conference held in midtown Manhattan. "Aren't you going to be challenged? My answer is yes to a degree, but not profoundly." 
AMC Networks has grown over the years, Sapan said, by investing in scripted dramas, something that few networks outside of the major broadcasters were doing. Having been spun off by Cablevision (CVC) some 10 years ago, Sapan said AMC Networks needed to differentiate itself from rivals.
Leveraging increasingly higher fees from pay-TV operators and from advertisers, AMC Networks acquired the Sundance channel and, more recently, BBC America. AMC Studios has allowed the company to develop and make more of its own programming, giving it more options for licensing shows to its platforms in Europe, Latin America and the Middle East. (Orange is the New Black, it should be noted, is produced by Lions Gate Entertainment (LGF) , not AMC.)
Of course, few media industry observers could have predicted AMC's good fortune, or its talent for buying, and then in recent years developing, shows that have become huge critical and ratings successes. But that's the reason AMC shares have grown 75% over the past five years.
So where does AMC go from here? After all, its shares have lost 18.5% this year, trading at $60.87 on Thursday morning.
The decline is partly due to a comparatively high valuation. But also dogging the stock are questions about whether a company that owns just a handful of channels can remain relevant as viewers opt out of pay-TV or elect to sidestep them altogether.
Which gets us back to The Walking Dead. Taking advantage of the show's success, AMC launched its own spinoffs, Talking Dead and Fear the Walking Dead. AMC and its sister stations Sundance and IFC also regularly promote new programming -- Into the Badlands and Better Call Saul -- to the 17 million viewers who regularly watch The Walking Dead.
All told, about one-third of AMC's revenue comes from advertising; one-third from fees from pay-TV operators, largely those in the U.S. but increasingly from abroad; and one-third from licensing its shows. The other third of its business involves selling reruns of its shows to Hulu, Netflix (NFLX) and subscription pay-TV outlets around the world.
"As the ecosystem, so to speak, has altered, we have further diversified our business beyond the domestic U.S. cable TV channels for which we are known," Sapan said. "We are not passive recipients of weather patterns coming from west to east. We plan to take massive advantage of The Walking Dead."