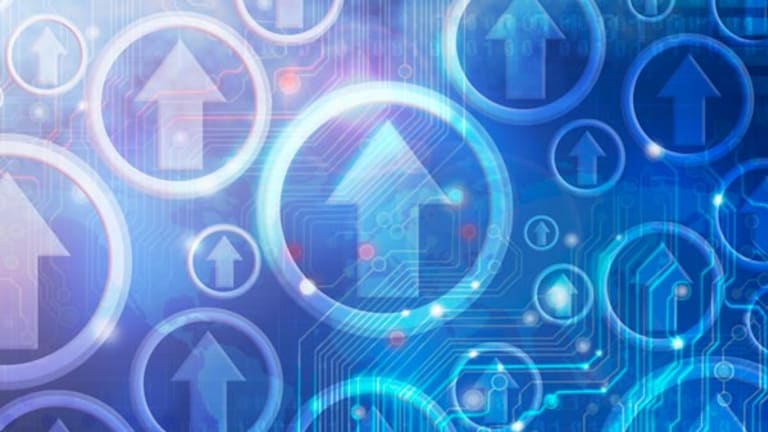 This commentary originally appeared Dec. 21 on RealMoney -- the popular investors' source for comprehensive financial coverage and insightful analysis. Click here to learn more.
NEW YORK (
) -- It's not surprising that
Amazon
(AMZN) - Get Amazon.com, Inc. Report
showed interest in
Research In Motion
(RIMM)
over the summer.
Amazon has never been a big supporter of
Google's
(GOOG) - Get Alphabet Inc. Class C Report
Android OS for its Kindle. And Google's never been keen on promoting Amazon as part of the Android ecosystem.
It seems that both companies know this is just a matter of time before each leaves the other.
Why would Amazon want RIM? RIM's QNX operating system is a very powerful alternative OS for a determined third party like Amazon, who doesn't want to rely on Android or
Microsoft's
(MSFT) - Get Microsoft Corporation (MSFT) Report
OS. If you're determined to do your own thing with your own software platform, then QNX is attractive alternative. I'm sure Amazon must have also looked at
Palm's
OS from
HP
(HPQ) - Get HP Inc. (HPQ) Report
.
QNX was built primarily for cars and larger-scale consoles. RIM has done the work of skinnying it down for tablets, which would be Amazon's initial interest for it.
As disappointing as RIM's PlayBook's results have been this year, the tablet still got high marks for a zippy browser. That was one of the big criticisms of the Kindle Fire when it came out.
>>Learn about this premium service that hands investors investment strategies from veteran Wall Street pros.
The real question: How many Kindle Fire version 2.0's could Amazon sell with an upgrade of the PlayBook? And would Amazon want to get into phones? There have already been rumors of its interest in going in this direction. It's obvious that RIM isn't ready yet and won't be with the first QNX phones, which aren't due until late 2012. If Amazon was to get RIM now it would be getting the QNX operating system with a lot of heavy lifting already done.
Now, I'm sure it's true that the RIM co-founders -- who are delusional -- dismissed the idea of Amazon buying them earlier this year. In their skewed view of the world, they've hit an air pocket. This is just a blip before they restore themselves to their rightful place at the top of the mobile heap. So why would you even consider selling yourself for $30 when, just a few years ago, analysts like RBC's Mike Abramsky had a $250 target on the stock?
I think the RIM co-founders will be even less likely to sell now with the stock around $13 to $14.
That's probably why we're starting to hear these rumors now (from Amazon's bankers). Amazon is trying to force some external pressure on the obstinate co-CEOs. They're trying to rile up the RIM shareholders to accept a deal.
Would Amazon, a consumer company, want to take over what is essentially an enterprise company? Maybe. They'd likely keep RIM as a standalone company anyway, so that it could continue to operate in Canada and pass Canadian regulatory approval. The new RIM would continue on with the old RIM. It just would get new Amazon management and Amazon marketing, both of which would be greatly welcomed.
At the time of publication, the author was long AAPL.
Eric Jackson is founder and Managing Member of Ironfire Capital and the general partner and investment manager of Ironfire Capital US Fund LP and Ironfire Capital International Fund, Ltd. In January 2007, Jackson started the world's first Internet-based campaign to increase shareholder value at Yahoo!, leading to a change in CEOs in 2007. He also spoke out in favor of Yahoo!'s accepting Microsoft's buyout offer in 2008. Global Proxy Watch named Jackson as one of its 10 "Stars" who positively influenced international corporate governance and shareowner value in 2007.
Prior to founding Ironfire Capital, Jackson was President and CEO of Jackson Leadership Systems, Inc., a leadership, strategy, and governance consulting firm. He completed his Ph.D. in the Management Department at the Columbia University Graduate School of Business in New York, with a specialization in Strategic Management and Corporate Governance, and holds a B.A. from McGill University.
He was previously Vice President of Strategy and Business Development at VoiceGenie Technologies, a software firm now owned by Alcatel-Lucent. In 2004, Jackson founded the Young Patrons' Circle at the Royal Ontario Museum in Toronto, which is now the second-largest social and philanthropic group of its kind in North America, raising $500,000 annually for the museum. You can follow Jackson on Twitter at www.twitter.com/ericjackson or @ericjackson.
You can contact Eric by emailing him at eric.jackson@thestreet.com.