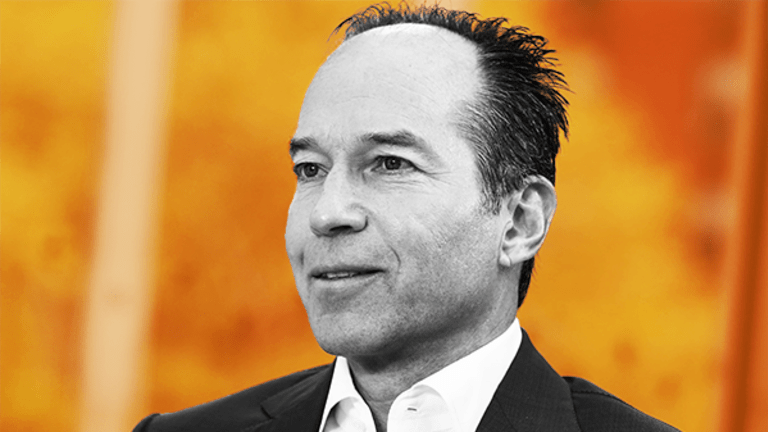 Amazon's Whole Foods Deal Is a Major Win for Activist Jana Partners
Big win here.
Amazon.com Inc.'s (AMZN) - Get Amazon.com, Inc. Report  agreement to buy Whole Foods Market Inc. (WFM)   for $13.7 billion represents a major victory for activist investor Jana Partners' Barry Rosenstein, an insurgent manager who pushed for a sale and was sorely in need of a win.
The purchase comes roughly two months after Jana Partners launched a campaign at Whole Foods that included a number of demands, such as having the company sell itself. Soon afterward, Whole Foods took the unusual step of reshuffling its board to include five new heavy hitters to appease the company's institutional investor base.
Even after that, however, Jana Partners said it was keeping all its "options on the table." That meant a director-election contest was still a big possibility, with Jana -- which has a history of launching director-battles to drive change at targeted companies -- still serious about nominating board members. The activist fund has launched 56 campaigns, including seven proxy fights, since 2001, according to FactSet.
Clearly, Whole Foods CEO John Mackey took that threat seriously despite his frustration with Jana and agreed to sell the business. Mackey, who will remain in his role after the $42-a-share transaction, referred to the activist firm as "a bunch of greedy bastards" who were trying to "destroy" his reputation in an interview with Texas Monthly published earlier in June.
That discord hasn't dissipated. In some cases, when a targeted company agrees to sell itself under pressure from an activist, the insurgent manager is included on the press release about the deal. That wasn't the case when it came to the Amazon-Whole Foods hook up.
"It's a little surprising that Jana wasn't brought in on the announcement so they could sign on," said Joe Mills, founding partner of proxy solicitor Saratoga Proxy Consulting. 
Regardless, the sale represents a big win for Jana Partners and Rosenstein, who did not return a request for comment. The activist investor accumulated its original 9% stake between Feb. 9 and April 10, at prices ranging from $29.14 a share to $31.80, significantly lower than what Amazon is paying.
Jana has struggled of late with big activist campaigns, coming up short with an effort at Qualcomm Inc. (QCOM) - Get Qualcomm Inc Report even though it added directors to the company's board. The activist last year cashed out its once-significant position in the tech giant after its stock price dropped significantly.
Jana, and its investors, are likely excited about the purchase price for Whole Foods, which will give them the resources to shake up more companies. The question for markets is which ones.
Amazon's shares rose 2.5% to $988.60 late Friday morning. Whole Foods' rose 27% to $42.
Visit here for the latest business headlines.