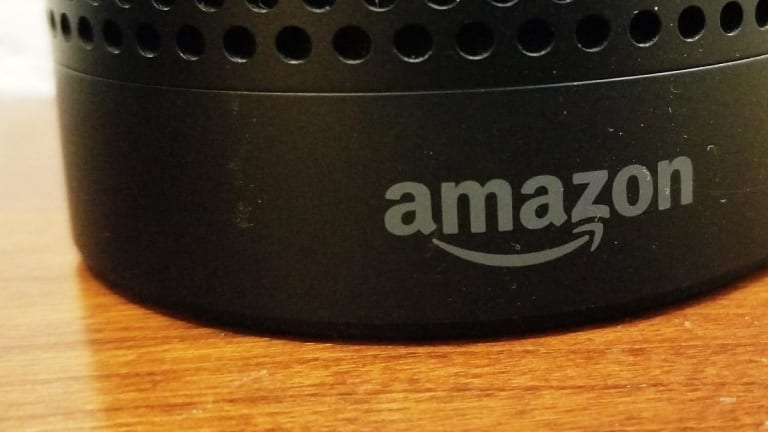 Amazon Discusses Ways That It's Monetizing Alexa
At Amazon's re:MARS conference, the company's VP of Alexa gives a glimpse into the revenue potential of its voice assistant.
Alexa is about get smarter, and a bit more personable as well.
At the re:MARS conference this week, Amazon (AMZN) - Get Amazon.com Inc. Report unleashed a slew of announcements related to how AI is improving its various consumer experiences, and Alexa is perhaps the most visible example of Amazon's AI and machine learning capabilities in action.
Rohit Prasad, Amazon's lead scientist for Alexa, debuted a new initiative called Alexa Conversations -- an under-the-hood improvement now in developer preview -- that will enable Alexa to handle multi-part queries in a conversational format. By shrinking the lines of code and annotated data needed to support more complex capabilities, the new framework will make it easier for Alexa to tap multiple skills in the course of a single conversation, and to anticipate a customer's "latent goals" as well, Prasad said.
Onstage, Prasad used the example of planning a night out, whereby one could use Alexa to buy movie tickets, then find a place to eat dinner nearby, and order an Uber all in one uninterrupted dialogue.
"Alexa can predict this goal, and make it interactive and seamless," he said.
That wasn't the only Alexa advancement that Amazon highlighted on Wednesday: It also recently added the ability to delete your queries from any given day; and a new privacy hub that will allow customers to understand in greater detail how their voice data is used, and to limit it if they choose. Prasad also talked up Alexa's growing ability to behave proactively, using one example of Alexa Guard, a forthcoming feature on Echo devices that uses far-field microphone technology to alert you to the sound of glass breaking or other disturbances.
Since it launched on the first Echo less than four years ago, Alexa has evolved into a powerhouse voice interface backed by a fast-growing device and development ecosystem. Currently, Amazon reports that there are 100 million Alexa-enabled devices in use today, 60,000 smart home devices  compatible with Alexa, and that developers have built 90,000 skills for Alexa so far.
Despite its popularity, Alexa's potential -- both as a conversational interface, and as a considerable money-maker for Amazon -- is still in its infancy. In an analysis last year, RBC Capital Markets' Mark Mahaney forecast that Alexa could generate 5% of Amazon's total revenue, as much as $19 billion, by 2021. That estimate includes device sales, incremental e-commerce sales through Alexa, and other platform revenues.
In an interview with TheStreet, Steve Rabuchin, Amazon's VP of Alexa Voice Services and Alexa Skills, went into deeper detail on Amazon's progress in monetizing Alexa.
"We've done a lot of work in the area of paid skills," he said, "A bit over a year ago, we started to launch in-skill purchasing. So today, in the U.S., a developer can do in-skill purchasing, which is kind of like a one-time charge; in-skill consumables, such as in a game where you can buy extra lives or other content that can be consumed over time; and then you also have subscriptions."
One example of a successful paid subscription is a TuneIn Live skill, which costs $3 per month for Prime Members, that delivers live sports broadcasts through Alexa.
"If you think about TuneIn and their subscription product, they offer a free trial, and they've seen a higher conversion rate with that free trial than in any other place where their service is shown right now," Rabuchin added. He pointed out another example of in-skill purchasing: Sleep Sounds, a free skill for ambient noises with an option for paid sounds, which also enjoys a very high conversion rate according to Rabuchin.
Paid Alexa skills are poised to grow worldwide, with Amazon just recently launching in-skill purchasing in the U.K., Germany and Japan.
"We're seeing promising early signs that developers are making money, and we're getting more and more skills that are incorporating payment products," he said.
On Thursday, Amazon shares were flat at $1,741.94. Shares are up about 15% year to date.
Amazon is a holding in Jim Cramer'sAction Alerts PLUS Charitable Trust Portfolio. Want to be alerted before Cramer buys or sells AMZN? Learn more now.