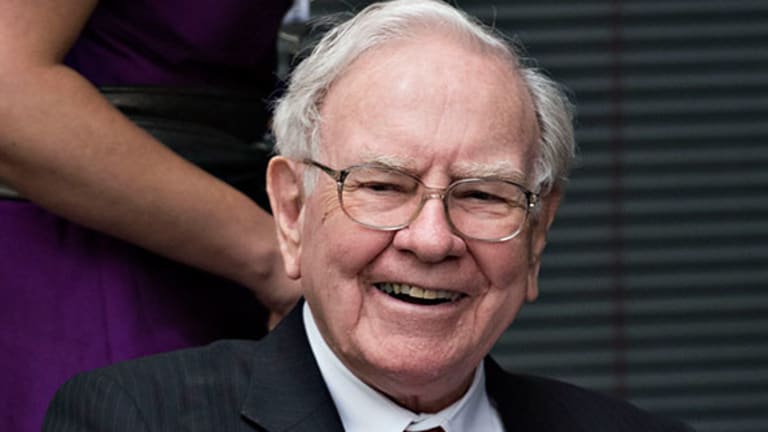 Amazon, PayPal, Twitter and 10 Other Companies All Just Revealed Valuable Lessons
Thanks for the lessons, guys.
Earnings season is becoming fiercer than the norm.
It's not just the sheer volume of the reports, that's constant every three months when companies spill the beans to interested investors. No, rather it's how many different potential stock-crushing stories (or stock-price igniters) come out of a single three-page earnings report. On the one hand, it's great to see people thinking on a granular level but damn, it all creates some serious whipsawing as thoughts are displayed across Twitter and various news sites.
Here are some thoughts from yours truly, who is currently in the trenches reading everything from a story on horse meat to assessing how bad a job Twitter (TWTR) - Get Report  CEO Jack Dorsey is doing.
Boeing (BA) - Get Report had a great quarter, in effect stunning Wall Street. But it's time to take profits on this richly valued industrial. And for that matter, Caterpillar (CAT) - Get Report . The economy just isn't as strong as investors think, something reaffirmed in my chat with United Parcel Services' (UPS) - Get Report CFO this morning. 
Twitter needs to sell its business to the highest bidder. This was never a public company from day one. Now it needs to go away and be run by the adults at Alphabet (GOOGL) - Get Report . 
Speaking of UPS, their new surge pricing is fascinating. Expect online ordered gifts to cost more. And expect UPS and FedEx (FDX) - Get Report to continue to explore price hikes to counteract soaring infrastructure costs. 
McDonald's (MCD) - Get Report comeback is starting to be felt across the fast-food industry. It played out to a certain extent in Dunkin Brands' (DNKN) - Get Report results. Wall Street analysts probably still don't appreciate the Golden Arches Come Effect. 
Snap's (SNAP) - Get Report quarter could be an all out disaster judging by the strength in Facebook's (FB) - Get Report numbers. 
The surprise Nasdaq selloff on strong earnings from Facebook, Microsoft (MSFT) - Get Report is mildly disturbing. 
PayPal (PYPL) - Get Report is likely still being undervalued by the market. This company would be a great acquisition for Amazon (AMZN) - Get Report . If Amazon is buying jets so it could control its supply chain, it should buy a payments company, too.
UPS CFO Interview
Give this a watch, tweet me your thoughts @BrianSozzi. 
Jim Cramer and the AAP team hold positions in Facebook and Alphabet for their Action Alerts PLUS Charitable Trust Portfolio. Want to be alerted before Cramer buys or sells FB or GOOGL? Learn more now.
(This article originally appeared on Real Money on July 27, our premium site for active traders. Click here to get great columns like this from Brian Sozzi, Jim Cramer and other writers even earlier in the trading day.)
Don't Miss These Weekend Reads on TheStreet:
How Birchbox Took on Macy's, J.C. Penney and the $500 Billion Beauty Counter