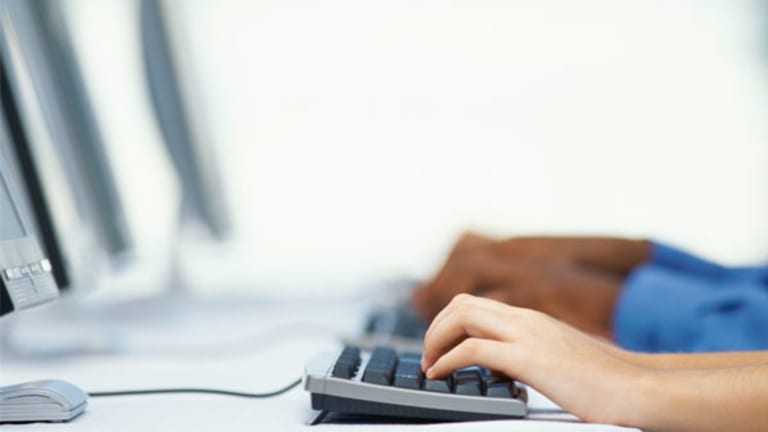 Amazon Opens the Hood
Adding an auto parts store may keep a lid on future margin growth.
It's not as if investors needed more incentive to play closer attention to Amazon.com's (AMZN) - Get Amazon.com, Inc. Report third-quarter earnings announcement Tuesday afternoon.
The Internet retailing giant has seen its share price rally to $32.88 in nearly three months -- a jump of 28% -- even as the company continues to be plagued by some high-profile missteps.
These stumbles include the
rolling back of its celebrated A9 search engine and sharply negative reviews of its eagerly anticipated Unbox video downloading service. The difficulties followed on the heels of disappointing financial results for the second quarter, which caused shares to sell off.
Even so, Amazon seems to be quieting critics on the merits of its recent stock performance. The shares regained much of their ground on the back of strength in retail sales overall, and investors hope that an unexpected fall in oil prices and continued strength in consumer spending may give the company a big boost heading into the holiday season.
Then on Monday, news broke that
IBM
(IBM) - Get International Business Machines Corporation Report
would sue Amazon for patent right violations, only hours after the retailing giant announced it would plunge into the automotive sector with a marketplace focused on auto parts and accessories.
Both announcements will have investors scrutinizing Amazon's report much more closely on Tuesday. And they will vet more than just earnings results and guidance: They will focus not only on the aftermath of the lawsuit but on Amazon's strategy going forward, especially how the company plans to balance profiting from its current lines of business with starting up new projects.
Finally, investors will want to know why they should trust Amazon.com to actually deliver on initiatives, given the recent disappointments.
Amazon is expected to report earnings of 3 cents a share on revenue of $2.25 billion for the third quarter, according to a consensus of analyst estimates at Thomson First Call. In July, Amazon said it expects between $2.17 billion and $2.33 billion in third-quarter revenue.
While Amazon continues to post impressive top-line growth numbers, investors are growing more concerned about the company's shrinking operating margins. Amazon posted operating margins of 7.1% in 2004, 6.5% in 2005 and only 2.2% in the second quarter of 2006.
"Every quarter the company rolls out new initiatives and delays the profits it has been promising," says Robert Plaza, senior analyst at Zacks Investment Research.
"Our open query: When can investors expect to see a return on all this spending?" asks Caris analyst Tim Boyd, in a recent research note.
Moreover, Plaza worries about Amazon's increasing tendency to increase revenue by offering discounts and incentives such as free shipping. The strategy may backfire, with customers growing used to free shipping and balking at paying for it in the future.
It's this backdrop that makes Amazon's decision to launch a new line of business so interesting. The move signals Amazon's intent to remain as willing as ever to forge into big new markets despite its third-quarter setbacks. Increasing operating margins and other mundane tasks may take a back seat in the near future.
The choice of moving into the auto parts sector further speaks to Amazon's continued ambition. The market is attractive because of its sheer size, says Steve Frazier, vice president of automotive at Amazon. He says Amazon believes that the auto parts market could realistically total $40 billion and says it is one of the few remaining big markets where Amazon is not already a player.
"If you look at our company mission, it is to let people discover anything they want online," said Frazier in an interview. "And auto parts is a very large business in the U.S."
But the decision to get into such a large market is also replete with potential potholes. For one thing, many of those looking for auto parts are likely to have urgent car problems and may be more inclined to head to a local garage than to wait for Amazon to ship. "It will be tough for us to address problems like 'My car is making a funny noise,'" says Frazier.
But he says Amazon plans to focus on enthusiasts looking to modify their cars and on those items -- such as windshield wipers -- that can be anticipated to be replaced.
Still, many of the auto parts that Amazon will traffic in tend to be very heavy. The costs involved with mailing and storing snow-tire chains and roof racks is daunting. But Frazier says Amazon encountered the same hand-wringing five years ago when it entered the electronics business, and again four years ago when it opened its kitchen store.
While the move may play to Amazon's strengths much more than search-engine technologies or delivering video, it's clear that the company continues to swing for the fences. Investors are likely to view A9 and Unbox as strikes against it.
They will be paying close attention to exactly how Amazon plans on taking its next pitch.