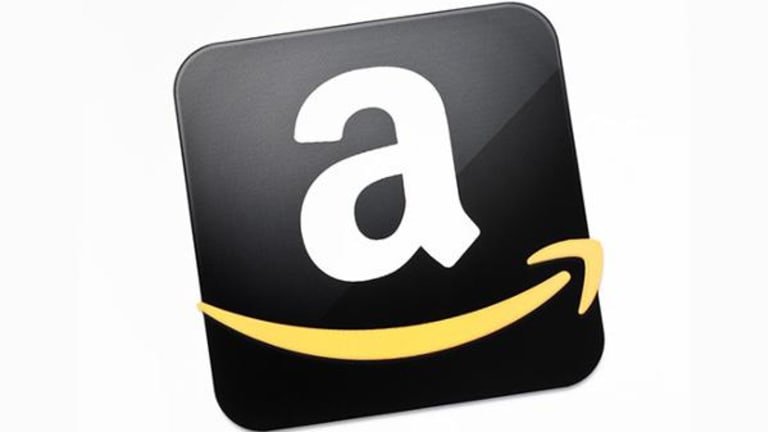 Amazon Is Amazin', Amazin', Amazin'
Like the 1969 World Series-winning New York Mets, Amazon is doing everything right.
Amazon's (AMZN) - Get Report  stock is likely to rally right on into the end of the year thanks to its blowout second quarter.
Shares of the tech giant rose as much as 1.8% in after-hours trading as earnings came in at $1.78 a share versus the $1.11 estimate, trouncing that always-lingering concern that Amazon will forget again it needs to make money. Indeed, I think that argument on Amazon -- that it's investing too much at the expense of shareholders -- is dead. Meanwhile, sales blew past estimates, coming in at $30.4 billion compared to the $29.5 billion estimate.
Going through the results, there were about 15 things I liked. Here are five things that stood out the most.
The key takeaway is this: The relative weakness in Amazon's stock we have seen lately should be ignored and the stock should be bought in front of what's shaping up to be a holiday sales boom (barring Trump gaining a commanding 10-point lead in the polls). Even if Amazon shares come out of the gate strong in Friday's session, the stock should be chased higher. The company is hitting all the right notes, which is definitely not the case at the moment in a Corporate America announcing fresh job layoffs and slashing profit margin guidance for the rest of the year. You should be willing to pay up to own the type of high-quality growth Amazon is delivering.
Amazon Checklist of Goodness
Free cash flow surged to $1.7 billion from $784 million a year ago. Amazon is turning into a cash cow thanks in part to a growing subscription-based business model. This comes despite the company's big-time investments in fulfillment capabilities, cloud and God only knows what else. Where else can you say that in the retail sector? Nowhere.
Seemingly every consumer-facing company I have talked to within the past month has spewed doom and gloom on the U.S. consumer. The dreary tone hasn't been without reason. Sales results in the U.S. have come in below expectations, whether you are selling cheap McDonald's hamburgers or legendary Harley-Davidson motorcycles. But here is Amazon, which before Prime Day delivered a 28% revenue increase in North America; a year ago, the result was a slower (but still stellar) 26% growth rate. Big gains were seen in electronics and general merchandise (note I would be cautious on Best Buy (BBY) - Get Report  off the Amazon numbers). In other words, Amazon is continuing to outperform the broader retail market. That should give investors confidence in outlook for the balance of the year.
Operating profit margins have accelerated for over five straight quarters on a trailing 12-month basis. As noted above, Amazon has crushed the notion it doesn't care about making money. Further, the company is signaling to Wall Street it could unleash more operating profits relatively easy as it gains more scale in certain businesses. A very important message here.
Prime Day worldwide orders were up 60% year over year. Given some other research I have digested on Prime Day (which will be included in third-quarter results), I think the company is on track to report a much better third quarter compared to the second quarter.
Amazon Web Services continues to be absurdly profitable. There really isn't anything else to add to this, except to reaffirm that Amazon has an enviable position in the cloud that could last for many, many years.
Editor's Note: This article was originally published at 5:12 p.m. EDT on Real Money on July 28.