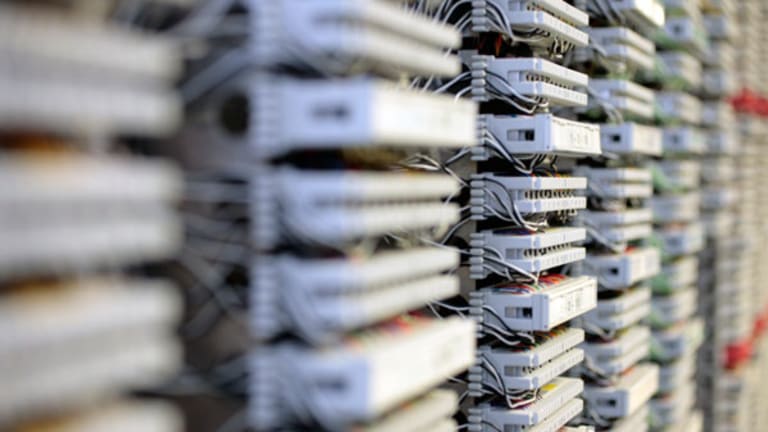 Amazon Gets Revenue Relief
For now, booming revenue has offset concerns about margins.
Amazon.com's
(AMZN) - Get Amazon.com, Inc. Report
stock has continued to defy its large roster of critics.
Despite a minor retreat on Monday, shares of Amazon are trading near 52-week highs as the company prepares to announce its first-quarter results after Tuesday's closing bell. Shares closed at $44.77, down 18 cents, or 0.4%.
For the year, Amazon's stock is up nearly 15%, making it the best-performing big-cap Internet stock this year following the selloff that hit
eBay
last week.
And Amazon has soared about 70% since lows hit last August.
For now, investors' constant concerns about the company's razor-thin operating margins seem to be taking a backseat to its booming top-line growth. Revenue is forecast to expand 25% to $13.4 billion in 2008.
For the first quarter, analysts surveyed by Thomson Financial forecast Amazon to earn 15 cents on $2.92 billion in revenue.
The online retailer is often criticized for growing sales through aggressive discounts and promotions on free shipping that eat into earnings. But Amazon bulls see this as a wise decision that gives the company an edge over the long haul -- and one that will soon begin to pay off.
"We believe the company is an under-earner, that it appropriately focuses first on the customer sometimes at the expense of short-term profit, and that the company is one of the better competitively-positioned large Internet companies because it offers reasonable prices while holding trust, convenience, and selection as paramount in its relationship with its customer," Stifel Nicolaus analyst Scott Devitt wrote in a research note.
The company also is entering an operating leverage cycle that tends to boost its stock, Devitt wrote. Stifel Nicolaus makes a market in Amazon shares.
Still, Wall Street remains deeply divided at best about the stock. While seven analysts who cover it recommend buying the stock, 10 recommend selling it -- and it's currently trading well above the Street's $36 median price target.
"We remain concerned about the secular and competitive issues that face Amazon and are likely driving higher expenses," Goldman Sachs analyst Anthony Noto wrote in a research note. And given the company's outlook last quarter, Noto said it's unlikely that Amazon's operating margins had bottomed out or would expand significantly over the year. Goldman Sachs makes a market in Amazon shares.
Concerns that operating margins won't expand in 2007 also prompted a downgrade from investment bank Piper Jaffray on Monday.
Stock performance aside, it's been a mixed quarter for Amazon. In March, the company saw the loss of high-profile partner
Borders
( BGP), which sold books online via Amazon. However, Devitt estimates that Borders made up only 0.5% to 1% of Amazon revenue and says that the split may also enable it to take market share from Borders.
In February, the company locked horns with an animal rights activist group that is attempting to curb the types of media products the company sells.
Amazon also continued to launch new products over the quarter. The company introduced an upgraded version of Unbox, which lets users stream movies and television shows. Amazon also announced a partnership with
TiVo
(TIVO) - Get TiVo Corp. Report
, which would let users of the digital video recorder company access Amazon's programming.
In March, Amazon launched a discount classical music store. The company is also reportedly planning to sell MP3s in a bid to rival
Apple
(AAPL) - Get Apple Inc. Report
.
But investors might finally get skittish if the company's big ambitions start eating into profit at a rate beyond the current comfort level.