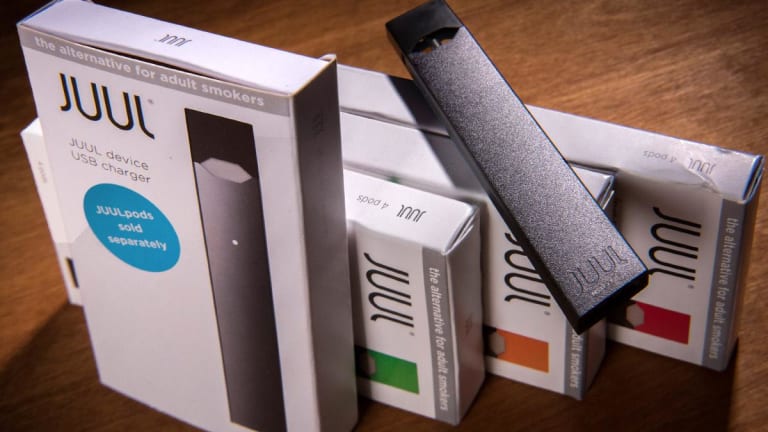 Altria Nears Deal to Take $12.8B Stake in E-Cigarette Maker Juul Labs: Report
Parent of Marlboro maker Phillip Morris seeks stake in fast-growing San Francisco startup.
Altria Group (MO) - Get Report is close to taking a 35% stake in e-cigarette startup Juul Labs Inc. that would value the startup at $38 billion, according to a published report.
Altria, the parent company of Marlboro maker Phillip Morris, is negotiating a $12.8 billion injection of capital into Juul that would vault the company into the top ranks of privately-owned firms, more valuable than Airbnb, Pinterest and Elon Musk's SpaceX, The Wall Street Journal reported.
Under the deal, which could be announced in days, Altria would gain access to a rapidly expanding market for vaping products at a time when traditional tobacco products face pressure amid a decline in smoking in the United States, the Journal notes
Juul's valuation at $38 billion represents a doubling in value from last summer by the fast-growing but controversial e-cigarette company, whose products have caught fire not only with adults but with teens as well, according to the paper.
Altria's own efforts in the e-cigarette business have failed to gain as much popularity as Juul, which markets its products as a way to quit smoking. 
According to the Food and Drug Administration, e-cigarette use by high-school students surged 78% between 2017 and 2018, and 48% among middle school students. Youthful users of the devices cite the availability of appealing flavors as the primary reason for their use.