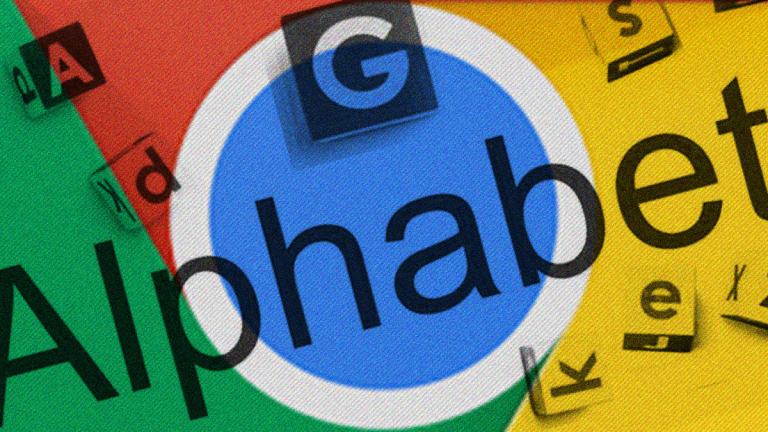 Alphabet Is Cheap Now, but It Won't Remain This Inexpensive Forever
Alphabet is one of the best tech names to invest in, with strong cash flows and a modest valuation.
Alphabet  (GOOGL) - Get Alphabet Inc. Class A Report  has been a poor performer of late. In fact, tech giant's share price has merely risen about 7% over the past twelve months, outpacing the S&P 500 by a paltry 2 percentage points. However, the underlying enterprise is more entrenched today than it has ever been. And even accounting for the potential fallout from the Department of Justice investigation, the tech juggernaut is here to stay.
Alphabet's shares are unquestionably underpriced. Here is why:
YouTube: A Brand, Service, or Lifestyle?
YouTube is arguably one of Alphabet's strongest assets. The past couple of quarters, Alphabet has started shedding a little more light on YouTube. Last quarter's earnings call, Alphabet was not shy in letting the investment community know that for the second consecutive quarter, YouTube was the second biggest driver of revenue for the company.
What's more even more impressive, is just how little value investors appear to be assigning to YouTube. Thinking about it rationally: we know YouTube is the second most visited site, second only to Google. Asides from all the data harvesting capabilities which YouTube offers Alphabet, the number of hours consumers spend on YouTube is showing no signs of slowing down.
In fact, Netflix's (NFLX) - Get Netflix, Inc. Report CEO Reed Hastings has acknowledged that Netflix suffers from "YouTube envy." Consider for a moment Netflix: investors are willing to pay $120 billion for Netflix, even though its content is extremely expensive to create. Meanwhile, Netflix's business model has been easily copied. Accordingly, Amazon (AMZN) - Get Amazon.com, Inc. Report Video, Disney+ (DIS) - Get Walt Disney Company Report , Apple (AAPL) - Get Apple Inc. Report , and others too, are or will be already offering slightly different versions of each other.
However, what all their business models have gotten wrong is that they are all competing for expensive scripted content. Meanwhile, YouTube sidesteps this problem, because its content creators are actually providing their own content for free, and solely getting paid through a revenue-sharing business model.
Alphabet investors are paying $840 billion for a company that carries approximately $110 billion of net cash. Thus, if we net out this cash hoard, this means Alphabet has an enterprise value of $730 billion. Meanwhile, Alphabet has the second most-watched website in the world, with a formidable brand, with terrific staying power, whereas its stand-alone streaming competitor is being valued at more than $120 billion.
Incredibly Stable Revenues
Next, Alphabet very consistently generates revenue growth rates of 18% to 21%. How many businesses of its size are still generating these sorts of growth rates? Moreover, unlike peers like Amazon, Alphabet does not need to constantly reinvest its earnings for future growth - it is already generating huge amounts of free cash flows from its revenues.
More specifically, we can see that for every $1 of revenue, Alphabet generates roughly $0.15 of clean free cash flow. Similarly, even while accounting from its substantial stock-based compensation, Alphabet has returns on invested capital of approximately 15%, which investors are not paying sufficient attention to, as we can see from its valuation.
Valuation - Huge Margin Of Safety
The past several months have been highly turbulent for investors. Is a recession around the corner? Possibly. But in the event of a downturn, where are investors going to flee towards? Companies with fragile balance sheets and poor earnings capabilities, or high-quality, undervalued  brands?
On balance it is difficult to believe that Alphabet, with its ample cash hoard and close to 20% annual growth, will remain priced as cheaply as 16.7x its cash flows from operations.
The Bottom Line
Alphabet is one of the cheapest tech companies while holding one of the strongest balance sheets, notwithstanding growing at one of the fastest clips amongst its large tech peers.