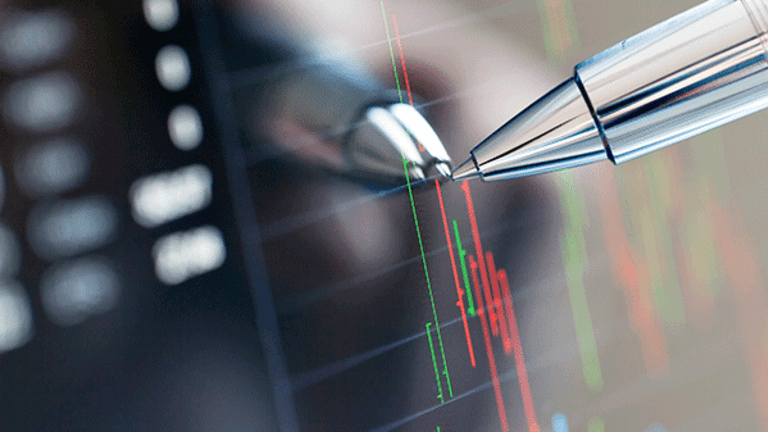 AllianceBernstein Top Managers Hired Away by Goldman Sachs, Fidelity
AllianceBernstein CEO Seth Bernstein, in his job for just nine months, faces defections by senior managers just as he tries to win over the confidence of investor clients and shareholders.
The money manager Alliance Bernstein Holding LP (AB) - Get AllianceBernstein Holding L.P. Report , struggling to convince shareholders that its stock- and bond-pickers can win over new clients versus big rivals like BlackRock Inc. (BLK) - Get BlackRock, Inc. Report , now faces a raid on top talent from the likes of Goldman Sachs Group Inc. (GS) - Get Goldman Sachs Group, Inc. Report and Fidelity Investments.
Ashish Shah, head of New York-based AllianceBernstein's fixed-income business and chief investment officer for global credit, is leaving to become a partner and head of the global corporate credit team within Goldman Sachs's money-management division, according to an internal memo distributed Wednesday by the New York-based firm. He'll start in the summer.
And Vadim Zlotnikov, chief market strategist and head of multi-asset solutions, has been hired by Fidelity to run its global asset allocation division, the Boston-based money manager said Wednesday in a statement. The division has about $440 billion of assets under management, or 18% of Fidelity's total. 
The departures add to challenges for new AllianceBernstein CEO Seth Bernstein as he tries to win over the confidence of shareholders and big investor clients. Unlike BlackRock and Vanguard Group that have enjoyed rapid growth selling exchange-traded funds and index-matching funds, traditional money managers like AllianceBernstein have confronted dwindling interest from clients in active stock- and bond-pickers.
Surinder Thind, an analyst at brokerage firm Jefferies LLC, says Bernstein is still in the honeymoon phase of his tenure at AllianceBernstein and shouldn't be judged solely on the recent departures. But it's worth watching, he says.
"Some change is not unexpected," Thind said in an interview. "The concern is whether the normal trickle of turnover turns into something more."
Bernstein took over last May when the French insurer AXA, which controls 64% of AllianceBernstein's shares, abruptly pushed out his predecessor, Peter Kraus, giving him a $99 million exit payout. At the time, analysts said that AXA top executives had faith in Kraus's strategy of continuing to promote active asset-picking but simply didn't get along with him.
The company increased assets under management by 16% in 2017 to $554 billion, and its stock price has climbed by 9.8% over the past 12 months.
But that compares with 22% asset growth at BlackRock to $6.29 trillion, and a share-price increase of 42%.
On Wednesday, AllianceBernstein shares slipped 0.2% to $25.70. 
Shah joined AllianceBernstein in 2010 after stints at Barclays Plc and the Lehman Brothers Holdings Inc., which went bankrupt during the financial crisis of 2008. As recently as Tuesday, Shah was featured on AllianceBernstein's website discussing the need for bond investors to use improved technology for faster trading.
At Goldman Sachs Asset Management, which has about $1.5 trillion under management, Shah will become deputy chief investment officer of the fixed-income unit, alongside Sam Finkelstein, head of the global emerging-market and currency teams, according to the internal memo.  
Zlotnikov had been with AllianceBernstein since 1992, including stints as chief investment officer for growth equities and chief investment strategist, according to a bio on the company's website. In his most recent role, he oversaw the development of integrated investment portfolios for retirement, institutional and retail investors.
The unit he'll run at Fidelity specializes in multi-asset investing, including target-date funds and asset-allocation mutual funds, according to the statement.