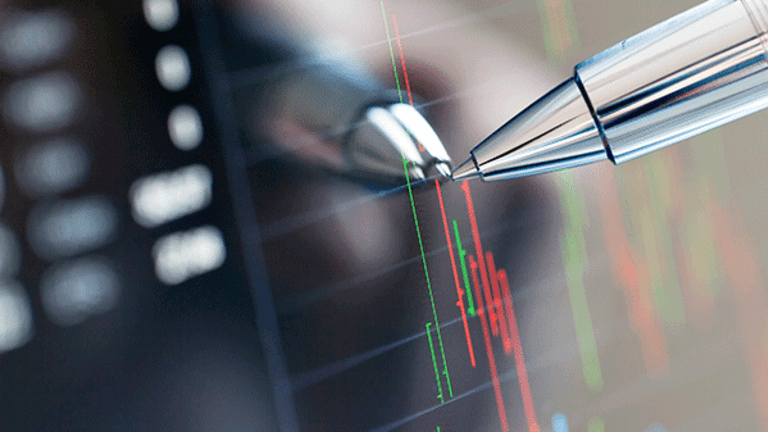 AllianceBernstein's Biggest Holder Saw Ex-CEO as Wrong Guy -- With Right Ideas
New Alliance Bernstein CEO Seth Bernstein and executives of major shareholder AXA have indicated they're inclined to keep former chief Peter Kraus's strategies, despite his unceremonious dismissal.
One thing has been made crystal clear to shareholders in the $500 billion U.S. mutual-fund manager AllianceBernstein (AB) - Get AllianceBernstein Holding L.P. Units Report : It's not their company.
Earlier this month, the French insurer AXA (AXAHY) , which owns 64% of the New York-based money manager, abruptly fired Peter Kraus, 64, AllianceBernstein's CEO of the past eight years, for no cause -- and gave him a $99 million separation payout. AXA also unilaterally replaced the independent AllianceBernstein board members who had been appointed to represent regular shareholders' interests.
So as the half-century-old AllianceBernstein navigates an industry-wide shift by investors away from high-fee mutual funds built around human stock pickers to computer-driven index funds and exchange-traded funds that offer market returns in exchange for minimal fees, the shareholders will have little choice but to wait and see what AXA decides.
What's strange is that both AXA executives and the new AllianceBernstein CEO, Seth Bernstein, have indicated they're inclined to keep Kraus's strategies. In fact, they've praised him for helping to stanch massive investor outflows from AllianceBernstein following the 2008 financial crisis, as well as for devising innovative fee arrangements designed to retain investors who were considering a shift to index-based funds following years of underperformance by active stock pickers.
The main reason for Kraus's firing, according to analysts who follow the company, is that AXA executives simply didn't like him very much. Dean Ungar, an analyst at Moody's Investors Service, said he's been told by insiders that there was a "long-simmering personality issue" between Kraus and his French overseers.
"They removed the CEO who was clashing with the majority owner, and they removed the board members who were supporting the former CEO," Ungar said in an interview. "That's because they could."
As shareholders in such family-controlled firms as Sumner Redstone's Viacom have long known, sudden and surprise CEO transitions are a grim reality when a single large shareholder makes the big calls.
But in the case of AllianceBernstein, the capricious nature of Kraus's firing and unanswered questions surrounding the new CEO's mandate are compelling reasons to avoid the stock, according to Surinder Thind, an analyst at brokerage firm Jefferies.
It remains to be seen how AllianceBernstein's big clients -- those who are actually putting money into its mutual funds and paying fees -- will react to the departure of a man who had become known as a defiant defender of the firm's active stock pickers.
"I would want to know what management was up to before I dove into the stock," says Thind, who rates the shares "hold." "Institutional clients don't like instability."
The stock fell 8.7% the week Kraus was fired, the most in eight months.
An AllianceBernstein spokesman declined to comment.
It's easy to see why AXA takes such an interest in the money manager; The Paris-based insurer uses AllianceBernstein as a sort of piggybank to support its global ambitions in the healthcare industry. As of year-end 2016, AXA's money represented about 24% of AllianceBernstein's total assets under management, according to filings.
Also, because of AllianceBernstein's corporate structure as a limited partnership, AXA gets paid for managing the partnership, and the French parent reaps dividends from AllianceBernstein's profits.
What's more, AXA announced last week that it was planning to sell an unspecified minority stake in its U.S. operations, which include AllianceBernstein, through an initial public offering. On a conference call, AXA CEO Thomas Buberl, 43, said the French firm plans to spend 5 billion euros ($5.5 billion) through 2020 on acquisitions in the health- and commercial-insurance businesses, at least partly financed with the proceeds from the U.S. IPO.
Kraus, a former Goldman Sachs (GS) - Get Goldman Sachs Group Inc. (The) Report executive who is more than two decades Buberl's senior, was hired amid the throes of the financial crisis in December 2008 following a four-month stint at Merrill Lynch (for which he got a $30 million guaranteed bonus).
At the time, AllianceBernstein's business was hemorrhaging; assets under management tumbled by some 42% that year to $462 billion. Kraus managed to stabilize the firm, coaxing assets back up to $496 billion by the end of 2009.
Then he set about tackling the nastier and more lingering challenge -- convincing big investors that active stock pickers could earn their keep competing against low-cost ETFs. Last year alone, $100 billion was redeemed from mutual funds industrywide, while investors poured $270 billion into ETFs, according to Morgan Stanley. And investors have become so disenchanted with stock-pickers' performance that mutual funds have had to cut their fees to retain business.
Initially, Kraus beefed up AllianceBernstein's bond funds to reduce its dependence on stock-picking.
Then, he encouraged stock-fund managers to keep fewer stocks in their portfolios -- to increase the chances of outperformance through high-conviction picks. He also imposed size constraints on some funds to ensure managers could easily get in and out of positions.
"The results so far are modest, but encouraging," Ungar wrote in a report in September. "If AllianceBernstein executes the strategy effectively, it will likely increase its active-management market share and deliver results superior to those of its peers."
In late 2016, AllianceBernstein filed with the U.S. Securities and Exchange Commission to start six new funds with fees linked to performance, according to Thind. For example, a new profit-growth-oriented large-stock fund would charge investors just 0.05% if it underperforms its benchmark index; if it outperforms, the fund gets 1.05%.
While a streak of bad performance would decimate AllianceBernstein's revenue from the new funds, they're likely to attract investors who like the idea that the firm has confidence in its managers' abilities, Thind says.
"This trend from active to passive is only going to get worse, so you have to fundamentally change the game," Thind said in an interview. "Kraus thought you had to do something. Because if you just keep playing the game, you're going to lose."
The new fee structure was so aggressive that it could have been endorsed only by AllianceBernstein's board. So investors were stunned when AXA board Chairman Denis Duverne, 63, who oversees Buberl, held a conference call on May 1 to announce the firing of Kraus and the other independent board members. Kraus was also blindsided by the move, according to a person who has spoken with him.
"This wasn't a planned, nice, timed-out, telegraphed change," Thind said. "This was a coup done over the weekend."
Kraus declined to comment. AllianceBernstein's stock returned an average 9.6% a year during his tenure, shy of the 15% average for the Standard & Poor's 500 Index's but ahead of rivals like Waddell & Reed (WDR) - Get Waddell & Reed Financial, Inc. Class A Report and Janus Capital (JNS) that have been similarly hard-hit by the shift away from active stock-picking. Meanwhile, BlackRock (BLK) - Get BlackRock Inc. Report , the ETF powerhouse, has returned an average 16%, according to FactSet.
Buberl told the Wall Street Journal that the board was dissatisfied with the internal AllianceBernstein candidates Kraus had proposed as potential successors, even though the CEO still had two years remaining on his contract to mentor an apprentice.
Enter Seth Bernstein, 55, who had recently retired from his job as a senior executive within JPMorgan Chase's (JPM) - Get JP Morgan Chase & Co. Report $1.8 trillion asset-management business. In the 1980s, 1990s and early 2000s, he was a close colleague of AXA board member Ramon de Oliveira at JPMorgan.
Bernstein, when asked on the May 1 conference call how he might alter AllianceBernstein's strategy, suggested there could be little change.
AllianceBernstein "has a very sound strategy and foundation," the new CEO said. "The goals that this management team and Peter have set are both ambitious and achievable. And so, we intend to build some of these foundations from here."
During the remainder of the call, skeptical analysts asked several variations on the same question, only to receive similarly boilerplate answers.
AllianceBernstein's investor clients are probably asking comparable questions, according to Thind.
And until it's clear if and how AllianceBernstein can restore confidence in active stock-picking, he said, the firm's own stock is one that, well, investors probably shouldn't pick.
Editors' pick: Originally published May 17.