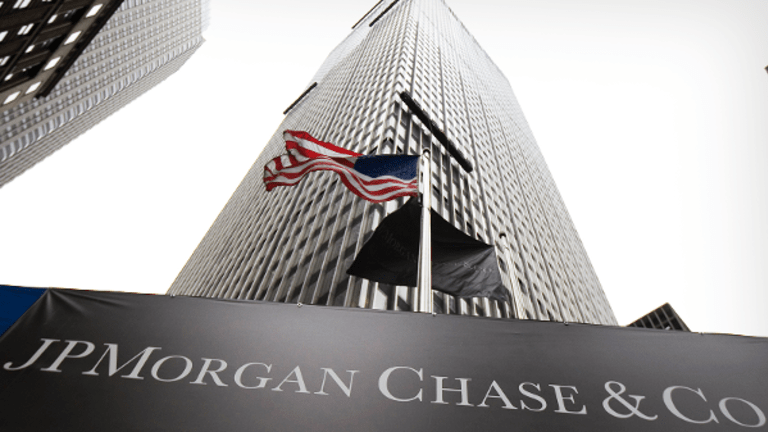 All the Rallying Big Bank Stocks Look Very Risky, Doug Kass Says
Doug Kass shares his thoughts on Apple, Google and Starbucks.
Takeaways and Observations
Top 10 Reasons the Lambs May Be Sheared ... or Slaughtered.
Stated simply, I see a trend change.
Hello uncertainty and volatility.
No, the tech selloff is not healthy and may not be an opportunity. And some sage words from my pal John Mauldin.
A double top in private equity equities ... and a possible breakdown.
Mark Hanson on the rising affordability (lack of) issue that could attack the core housing recovery.
Today's trades: Sold my tag ends of ProShares Trust UltraPro Short QQQ ETF (SQQQ) (near day's high) and added to SPDR S&P 500 ETF Trust SPY short (SPY) at $243.10.
I re-established my Twitter (TWTR) long--though smallish. Good entry point and I am a scale buyer, but lower.
Stocks rallied late in the day--and that's no surprise.
Ss over Ns.
Above average volume.
* The US Dollar weakened.
* The price of crude oil rose by +$0.20. (XLE) continues its 3-day winning streak (up another +$0.50)
* Gold fell by -$3.50/oz. Junior miner ETFs did well, though.
* Ag commodities got a beat down (be careful of the ferts!): wheat -12, corn -11, soybeans -10 and oats -2.
* Lumber +4.20.
* Bonds were slightly weaker with yields up 1.5 basis point.
* The 2s/10s curve was unchanged.
* Municipals weaker.
* Junk bonds continued a two day rally--now about $0.20 above support price levels.
* Banks disappointed--but we shouldn't be surprised after Thursday-Friday rally.
* Insurance stocks rallied but long, Hartford Financial Services (HIG) , lagged.
* Brokerages deflated.
* Ag equipment flatlined.
* Auto stocks rallied.
* Old media buoyed by a small gain in IBM. But others quiet.
* Mixed media.
* Consumer staples strengthened. Campbell Soup  (CPB) +.
* Retail started off strong and sold offf most of the day.
* Biotech mixed to lower. Allergan  (AGN) (natural profit taking) but Gilead  (GILD) and Celgene  (CELG) rallied.
* Big Pharma weaker.
* (T)FAANG a downside feature. Apple  (AAPL) the victim of a downgrade (remains on my Best Ideas List, short), Amazon (AMZN) and Alphabet (GOOGL) rallied from steep losses but remained lower.
* In individual stocks, Radian (RDN) managed above $17 but couldn't hold. Starbucks (SBUX) , recently added to short--paid off today.
Here are some value added contributions on our site today:
1. Jim "El Capitan" Cramer sees good things from GE.
2. "Meet" Bret Jensen on values away from FANG.
3. Same theme from Paul "The" Price "Is Right".
4. RevShark on some history lessons.
5. Bobby Lang see charts as patterns indicative of human behavior.
Position: LONG CPB large HIG large RDN large SDS AGN large TWTR small SHORT SPY SBUX .
Originally published June 12 at 4:37 p.m. EST
My Bearish 'Trades of the Week' Grow Larger

As mentioned in my opening missive as well as in a post yesterday, it remains my view that the uber popular bank stocks--among them Bank of America (BAC) , Citigroup (C) and JPMorgan Chase (JPM) --and other selected financials, such as MetLife (MET) , Lincoln National (LNC) , Goldman Sachs (GS) and Morgan Stanley (MS) , represent risky propositions at this time.
The stocks rallied late in the day yesterday after faltering early Wednesday morning, and I added to my short holdings, bringing them back to large in size.
BAC, C and JPM shorts are my " Trades of the Week."
Here is my bearish case for the financial space.
Position: Short BAC large, C large, JPM large.
Originally published June 15 at 8:09 a.m. EST
Doug Kass shares his views every day on RealMoneyPro. Click here for a real-time look at his insights and musings.
Don't miss these top stories from TheStreet:
This Is How Amazon Will Feel Pain From Its Big Deal for Whole Foods: Market Recon
McDonald's Joins 5 Other Mega Brands In Ditching the Olympics
Procter & Gamble Could Be Nearing a Tough Battle With This Legendary Activist Investor
Action Alerts PLUS, which Jim Cramer manages as a charitable trust, is long AGN, AAPL, GOOGL, SBUX and C.