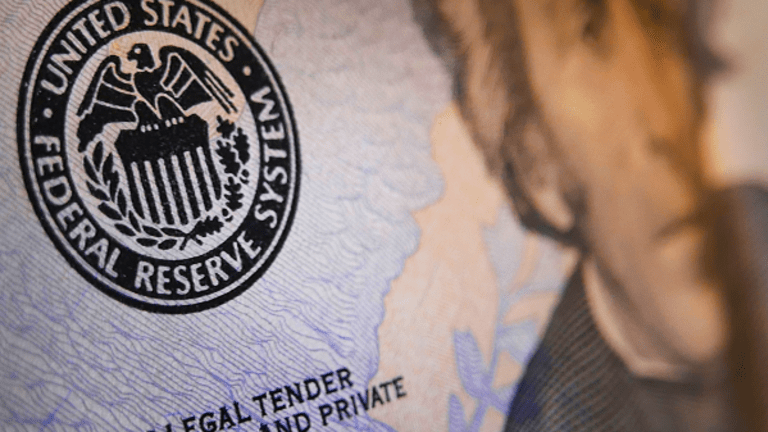 All 34 Big Bank Payout Plans Win Fed Approval -- One Just Barely
Some big banks including Goldman Sachs, Morgan Stanley and JPMorgan barely passed a new test that considers off-balance sheet assets. Even so, most are hiking payouts over the next year.
Some big banks including Goldman Sachs, Morgan Stanley and JPMorgan barely passed a new test that considers off-balance sheet assets. Even so, most are hiking payouts over the next year.
The dividend and stock-buyback plans of all 34 of the country's biggest banks won approval from the Federal Reserve, but it was a close call for some.
Capital One Financial Corp. (COF) - Get Report was asked to resubmit its proposal to address "weaknesses" in its planning process. A number of other big banks came close to failing a new test that considers its balance-sheet assets (read loans) as well as its off-balance sheet exposures, including Goldman Sachs Group Inc. (GS) - Get Report , Morgan Stanley (MS) - Get Report , State Street Corp. (STT) - Get Report and JPMorgan Chase & Co. (JPM) - Get Report
The assessment of 34 large financial institutions, known as the Comprehensive Capital Analysis and Review, is vital for banks seeking to reward investor loyalty. It was set up in the aftermath of the 2008 financial crisis, when a number of financial institutions increased payouts despite rising defaults in the $15 trillion U.S. mortgage market and dour assessments from analysts.
The assessment reported Wednesday, June 28, showed banks have increased their capital buffers by $750 billion to $1.25 trillion between 2009 and 2017, making this a banner year.
They are expected, in aggregate, to increase their distributions through stock buybacks and dividends to nearly 100% of their net earnings over the next four quarters, a major hike in payouts from last year's distributions, which were 65% in aggregate.
A top Fed official said he viewed the massive distribution hike as a net positive, arguing that the firms have built up a substantial level of capital overall. 
The capital spending review is designed to ensure the biggest banks, with more than $50 billion in assets, have sufficient capital buffers to survive a crisis similar to the 2008 economic meltdown. This year's measured the banks' strength -- after making proposed payouts -- in a hypothetical "severe global recession" with peak unemployment of 10% and a 50% drop in stock prices.
In addition, the Fed measures qualitative factors, such as the strength of risk-management systems, at the 13 largest financial institutions.
Capitol One had the most trouble with that piece. The Fed said the bank was required to resubmit its capital planning practices by Dec. 28, after failing to take into account the potential impact of risks in one of its most material businesses.
A Fed official didn't disclose the name of the particular business, though Capital One has many major segments including credit cards and auto loans. "Senior management was not in a position to provide the firm's board of directors with a reliable assessment upon which to determine the reasonableness of the capital plan," the Fed said.
In addition, a senior Fed official noted that the passing results don't necessarily mean that the biggest banks are fully compliant with all aspects of the qualitative review. Fed officials are talking with bank executives about their concerns, he said.
Some lenders had to cut back on proposed distributions over the past week, including American Express Co. (AXP) - Get Report  , which failed to meet minimum capital ratios originally. The New York-based company's resubmitted plan passed, with a 5.3% Tier 1 common equity capital ratio, just above a 4.5% minimum.
Capital One Financial also cut its distributions, though it wasn't required to, and ended well-above the minimum thresholds.  
Wednesday's results followed passing scores for all 34 banks on the first part of the two-stage annual evaluation, known as the Dodd-Frank Act stress tests. That test is less important that the CCAR because it only considers capital distribution plans that the institutions set up over their past four quarters -- not what they want to pay out in future.
Even so, taken together, the robust results in both tests could boost efforts at the Fed and Capitol Hill to ease restrictions on the largest banks, which could include cutting back or eliminating a host of new requirements set up by the post-crisis Dodd-Frank Act.