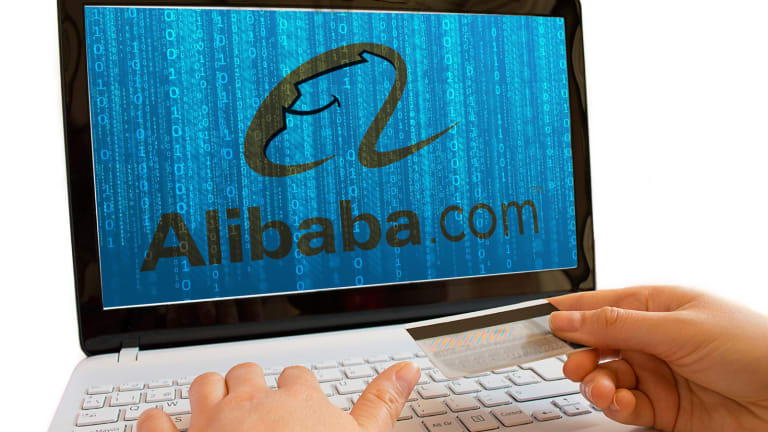 Alibaba Takes $6.4B Stake in Electronics Retailer Suning
The deal gives Alibaba a wider bricks-and-mortar network of distribution centers and delivery stations.
NEW YORK (TheStreet) -- Alibaba (BABA) - Get Free Report is moving from clicks to bricks. 
The e-commerce giant is set to invest $4.6 billion into the Chinese electronics retailer Suning, giving Alibaba a 19.99% stake in the company.
The deal will provide Alibaba with a bricks-and-mortar network of distribution centers and delivery stations to add to its Cainiao logistics branch.
Suning will open an online flagship store on the Alibaba platform and has also committed to buying a 1.1% stake in the online retailer for around $2.3B, according to The Wall Street Journal.
Alibaba CEO Daniel Zhang told the press in an announcement that: "We are seeing the integration of e-commerce with traditional commerce where consumers are able to enjoy a more engaged, omni-channel and seamless shopping experience."
He added that: "We believe that to work with Suning's logistics network, Cainiao can have a broader coverage to the Chinese consumers and we can give people better logistics service."
Alibaba's executive chairman Jack Ma was optimistic about Alibaba's move to diversify its distribution channels, stating that: "Over the past two decades, e-commerce has become an inextricable part of the lives of Chinese consumers, and this new alliance brings forth a new commerce model that fully integrates online and offline."
Alibaba has already invested around $692 million into Intime Retail, a Chinese luxury brand department store operator.
The deal occurred last March as Alibaba began to extend its offline presence with the help of physical stores and the Alipay wallet technology.
Last week, Alibaba's online competitor JD.com (JD) - Get Free Report bought a 10% stake in Chinese supermarket chain Yonghui Superstores for around $700 million.
Alibaba shares have dropped around 24% this year despite its increasingly expanding revenues. The online retailer will report first quarter earnings on Wednesday.