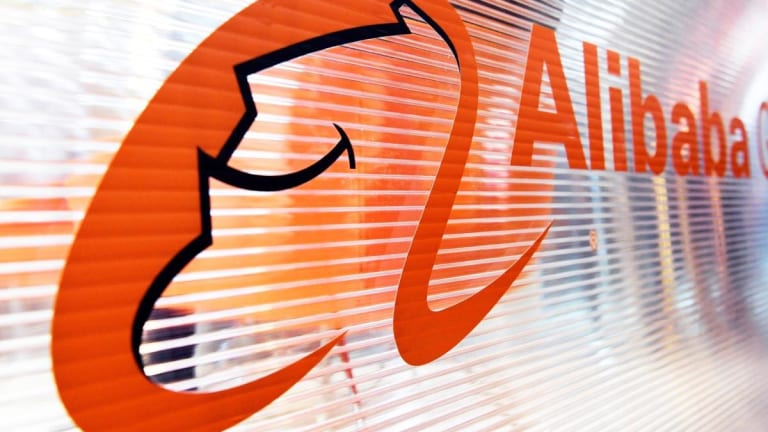 Alibaba and Amarin Among Unanimous Strong Buy Stocks
You know a stock is doing well when the all market's best analysts are bullish.
When analysts do agree on a particular stock, you know you've got something special. Here we will take a look at three stocks that have elicited unanimous buy ratings from Wall Street. That's based on all the ratings received by each stock over the last three months. We used TipRanks database to pinpoint these three top-rated stocks, and to see just why these particular stocks are attracting such bullish sentiment right now.
Alibaba Group
First on our list is China's answer to Amazon, Alibaba Group (BABA) - Get Alibaba Group Holding Limited American Depositary Shares each representing eight Report . With China's billion and a half strong domestic market as a foundation, Alibaba has developed a global reach as an online retailer.
The results have been impressive, as shown by the company's last quarterly earnings report. Despite just missing the expected total revenue ($17 billion against a forecast of $17.7 billion), Alibaba did show 41% growth from the year-ago quarter. In addition, the company showed a significant beat in EPS ($1.77 against the forecast $1.67).
While U.S.-China trade tensions and a slowdown in China's economy are putting pressure on Alibaba, the company's dominant position in China's enormous domestic market make it largely resistant to such stressors. Alibaba's strength is evident in its monthly active user numbers, which increased by 33 million in the fourth quarter to a total of 699 million.
Alibaba's ability to withstand political and market pressures underlie its unanimous buy ratings from the analysts. Most recently, Raymond James' Aaron Kessler reiterated his stance on BABA stock, setting a $285 price target and noting that "China showed online sales of physical goods in China increased 19.5% y/y in January and February combined. BABA remains [Raymond James'] top large cap pick." Kessler's target suggested an impressive 61% upside for Alibaba shares.
BABA stock has been consistently attracting bullish reviews. Back in February, Merrill Lynch analyst Eddie Leung said bluntly, "Overall the earnings report reinforces the bullish case for the stock, which is based on the belief Alibaba will be a key beneficiary from stabilization of China's domestic consumption market and ongoing strategic initiatives that can open up large potential new markets." He gave the stock a $215 target, indicating a 22% upside potential.
Overall, Alibaba gets a strong buy on the analyst consensus, based on 12 buy reviews stretching back three months. Shares in BABA are trading at $176, and the average price target of $210 implies an upside of 19%.
Amarin 
This small biotech recently hit the pharma version of the Powerball Lotto. Amarin (AMRN) - Get Amarin Corporation plc Report received Food and Drug Administration approval for the Omega-3 fatty acid-based hypertriglyceridemia drug Vascepa back in 2012, but in September 2018 the company announced the initial results of the REDUCE-IT study, a multi-year, 8,000 patient clinical trial into the drug's efficacy. The outcome was clear: Vascepa showed significant benefits in treating high cholesterol and preventing heart attacks. The company's stock jumped from under $3  to over $15 almost overnight.
Having a drug on the market for a headline-grabbing condition, with a proven record of reliability and safety, has been a boon to Amarin. The company has seen its share price boom, and the press surrounding Vascepa has been laudatory. Wall Street's analysts have been lavish in their praise, as well.
Writing for Jefferies at the end of February Michael Yee said, "We continue to think Vascepa checks many boxes as a wholly owned potential blockbuster that would do even better in the hands of big pharma global distribution." He sees a 71% potential to the stock, and gives it a $30 price target.
Louise Chen, five-star analyst with Cantor Fitzgerald, weighed in on March 22, writing, "We think the peak sales potential of Vascepa is underappreciated. Therefore, upward earnings revisions ... should drive AMRN shares higher." Her price target, $35, suggests a whopping 99% upside potential to AMRN.
Amarin's stock is currently trading for $17.51, and the average price target of $32.75 indicates an 87% potential upside. The company's strong buy status is based on a consensus of five buy ratings.
Visa 
The last stock on our list of "unanimous buys" is the credit card giant Visa (V) - Get Visa Inc. Report . Contrary to the common assumption, Visa does not actually issue the cards branded with its name; rather, it provides the payment processing network for the issuing institutions. Visa is active worldwide and processes more than 100 billion transactions annually, with a total volume exceeding $7 trillion. Visa dominates the global card payment market, outside of China, with a 50% market share.
Really, it's hard to go wrong investing in a company that drips cash as copiously as Visa, and the analysts are taking note. Wedbush's Moshe Katri, in his March 14 review of Visa, pointed to a number of growth catalysts, including: "... networks' increased dominance in the payments' ecosystem, incremental revenue opportunities from European regulations, incremental volume from hyper-growth mobile payments." His bullish posture is shown by his price target; he raised it to $162 from $150. His new price target suggests a 6% upside for V shares.
On March 21, five-star analyst Bryan Keane of Deutsche Bank, wrote, after participating in a meeting with Visa management, that he sees the company's growth accelerating through the second half of 2019. He described his view of the earnings potential this year as "comfortable." Like Katri, Keane raised his price target, setting it at $177, indicating a 15% upside for Visa.
Visa's overall rating, based on 10 buy reviews, is yet another strong buy. Shares in Visa are currently priced at $153, and the $160 average price target suggests a modest, but profitable, upside of 4.6%.
offers exclusive insights for investors by focusing on the moves of experts: Analysts, Insiders, Bloggers, Hedge Fund Managers and more. See what the experts are saying about your stocks now at
. Author: Michael Marcus.