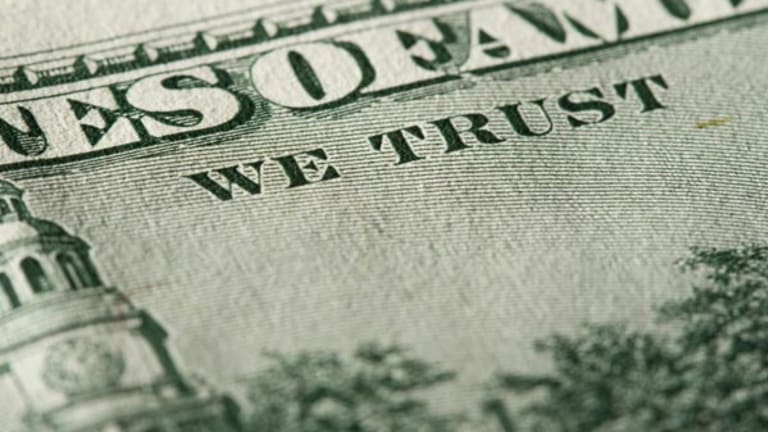 Alcoa Analysis: Dow Earnings
Dow component Alcoa announced its fourth-quarter results.
BOSTON (TheStreet) -- Alcoa (AA) - Get Alcoa Corp. Report has reported quarterly results.
Quarterly Synopsis
: Alcoa swung to a fourth-quarter GAAP profit of $258 million, or 24 cents a share, from a loss of $277 million, or 27 cents, a year earlier. Revenue ascended 4% to $5.6 billion. The gross margin widened from 14% to 20% and the operating margin extended from 1.2% to 7.3%. Alcoa held $1.5 billion of cash and $9.2 billion of debt at quarter's end, converting to a lower-than-ideal quick ratio of 0.7 and a reasonable debt-to-equity ratio of 0.7. Quarterly return on equity and return on assets rose from negative territory to 1.9% and 0.7%, respectively.
Earnings Performance
: Alcoa posted fourth-quarter adjusted earnings of 21 cents, beating analysts' consensus forecast by 12%. By comparison, Alcoa has an historical earnings miss rate of 14%. But, its stock fell 1% on the announcement. The company missed analysts' top-line consensus by 1.6%. By comparison, it has an average beat rate of 1.8%. Management is forecasting that global aluminum demand will double by 2020. It expects demand to grow in all of its end markets during 2011. Quarterly alumina and aluminum prices rose 9% and 11%, respectively. Alcoa forecasts 11% demand growth in 2011, but warned that higher raw material costs may hamper performance.
Dividend Information
: Alcoa's stock currently pays a quarterly dividend of three cents, equal to a yield of 0.8% and a payout ratio of 50%. The dividend has fallen from a high of 17 cents, paid in 2009. The dividend has decreased 28% a year, on average, over a five-year span. Analysts predict that the dividend will stagnate in 2011, but business will continue to improve.
Analyst Opinions
: Currently, eight analysts rate Alcoa's stock "buy," seven rate it "hold" and two rank it "sell." On an aggregate basis, it ranks as the third worst-rated Dow stock. It has a median 12-month price target of $19.34. Here is a closer look at 12-month price targets.
Deutsche Bank
, Buy, $22 Target
JPMorgan
, Overweight, $22 Target
Credit Suisse
, Outperform, $21 Target
UBS
, Neutral, $18 Target
Barclays
, Equal Weight, $17 Target
Citigroup
, Hold, $17 Target
Goldman Sachs
, Neutral, $16 Target
Disclosure: TheStreet's editorial policy prohibits staff editors, reporters and analysts from holding positions in any individual stocks.