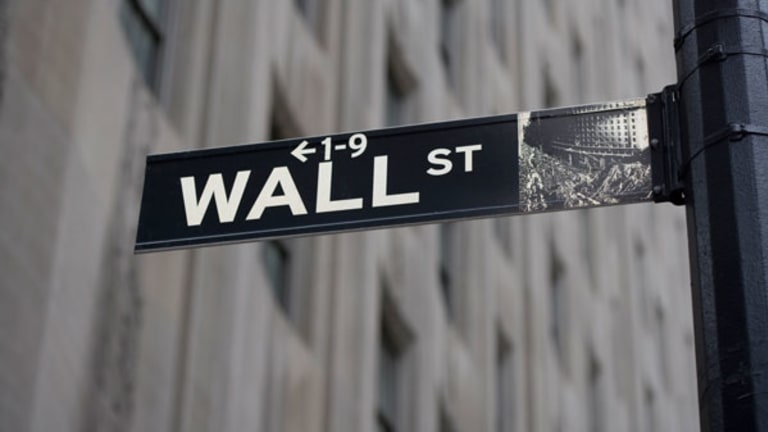 Airline Industry Winners & Losers
The volcanic ash that halted flights over continental Europe may have cleared, but the fallout from it is far from over.
BALTIMORE (Stockpickr) -- The volcanic ash that halted flights over continental Europe may have cleared, but the fallout from it is far from over for the airlines affected by the airspace closure. For the past several weeks, Wall Street has been agonizing over the impact of six full days of closed European airspace -- and understandably so. It's estimated that halted flights over Europe cost the airlines in excess of $200 million per day.
But for the majority of
, the actual extent of the financial fallout might be surprising. Here's a look at the
winners and losers in the airline industry
.
Volcanic ash over Europe has caused quite a stir this month: 100,000 flights have been canceled, affecting an estimated 10 million passengers. But while Wall Street focuses on the impact on American legacy carriers such as
United
( UAUA),
Delta
(DAL) - Get Delta Air Lines, Inc. Report
and
Continental
(CAL) - Get Caleres, Inc. Report
, the impact on North American air carriers is largely overblown. By their own conceit, airlines budget for weather cancellations. And although Europe's closed airspace was a historic event, it'll be far from catastrophic for U.S.-based airlines that count Europe as a relatively small portion of their business.
>> Who Owns Delta?: Appaloosa Management
But there's a very different scenario among European carriers, who have essentially seen their operations grind to a halt as their aircraft sat on the ground. Not only did the European airlines miss out on passenger revenues, but per EU law, the carriers were required to reimburse affected passengers' hotel and meal expenses while held up from their destinations. Expect the repercussions to affect U.S.-traded foreign airlines in particular.
That adds significant insult to injury for discount EU carriers such as
Ryanair
(RYAAY) - Get Ryanair Holdings Plc Report
, that have been facing considerable economic headwinds already thanks to rising fuel costs and a depressed travel market. Ryanair has been a champion of low-cost air travel for some time now, running routes to Europe and Morocco in its fleet of nearly 200 Boeing 737-300 -- the only aircraft type that the company operates.
The past few weeks have been particularly contentious for Ryanair as management declined to pay for the accommodations of customers put out by the ash storm, challenging EU regulators head-on. Although the company later relented, the event has turned into a less-than-favorable public relations scenario for the airline, which is gearing up for its fiscal 2010 earnings on May 31. I'd suggest steering clear of this company at least until it assuages investors' biggest fears next month.
>> Who Owns Ryanair?: Renaissance Technologies
Another major European air carrier that trades in the U.S. is
Air France-KLM
(AFLYY: Pink Sheets), the biggest air transport group on the continent. Unlike discount line Ryanair, Air France-KLM is an old guard legacy airline that substantially took on size through a 2004 merger of France and the Netherlands' national flag carriers. As a result, this stock seems better able to cope with lost travel revenues.
Thanks to substantial government ownership in Air France-KLM, the company is significantly insulated against many of the risks that plague the rest of the airline industry worldwide. Already privately held airline companies have brought up the potential for an EU-funded bailout because of the volcanic ash, but if such a deal were to go through, this stock would be among the first in line (because of both its size and its government interests).
With additional scrutiny over EU budget practices thanks to Greece's financial woes, expect the political capital of such a deal to be tougher to come by. But don't let all of that unfolding drama in European air stocks take your mind off of the airlines here at home.
While American airline stocks weren't as heavily impacted by the volcanic ash activity as EU-based companies, keeping an eye on the airline industry is no less significant right now. Thanks to earnings season and, even more significantly, merger murmurs brewing domestically, the industry as a whole could see significant movement before the first half of 2010 closes.
The big news from last week was the announcement that
U.S. Airways
(LCC)
was ceasing merger talks with United, after U.S. Airways learned that its potential partner was more interested in consummating a marriage with rival Continental. That's a deal that would have more support from Wall Street and was an important tip of the hand that created some quick trading opportunities for market operators. Both companies could end up long-term winners if they go through with the deal.
For a more complete list of airline stocks that you should keep an eye on -- including more U.S.-traded European plays -- check out the
dedicated portfolio on Stockpickr
.
-- Written by Jonas Elmerraji in Baltimore.
RELATED LINKS:
>>Top-Rated Airline Industry Stocks
>>This Week's Technical Setups
Follow Stockpickr on
and become a fan on
Facebook.
Jonas Elmerraji is the editor and portfolio manager of the
Rhino Stock Report
, a free investment advisory that returned 15% in 2008. He is a contributor to numerous financial outlets, including
Forbes
and
Investopedia
, and has been featured in
Investor's Business Daily
, in
Consumer's Digest
and on
MSNBC.com
.