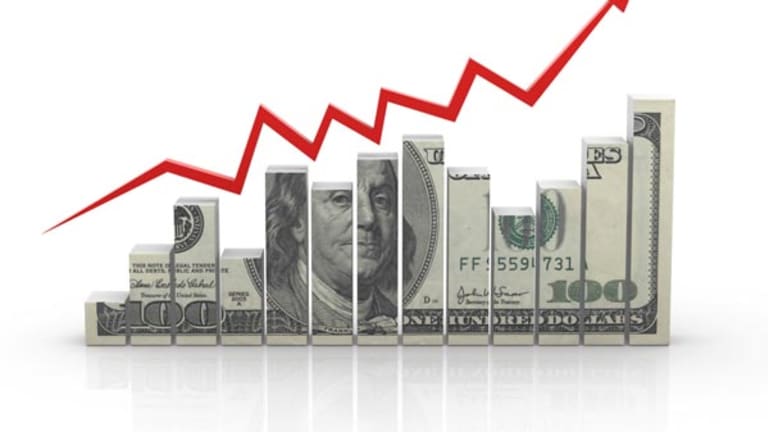 AIG's $173 Billion 'New Deal' With America
The new restructuring, says AIG CEO, is the next-to-last step on a road to recovery, giving it flexibility needed to sell assets.
American International Group
(AIG) - Get American International Group Inc. Report
has finally accepted the fact, as we've been saying for weeks, that it's
.
AIG CEO Edward Liddy said in a company conference call Monday that AIG "cannot continue to hemorrhage cash. We need to stop it and stop it now."
The U.S. taxpayer is now committed to its own "New Deal with America" with the insurer via a
that stems the
Federal Reserve's
continuous dipping into the taxpayer-funded coffers of the U.S. Treasury in exchange for 77.9% of AIG.
This third deal is intended to provide relief to AIG by easing the terms of borrowing to become more sustainable and at commercial rates, as well as give the shareholder, or taxpayer, a direct ownership stake in AIG by investing in preferred shares and warrants. It will also put an end to the uncertainty over a substantial portion of the risk associated with AIG, its credit default swaps.
There are five separate parts to the restructured deal.
The original $85 billion loan facility with a current outstanding amount $61 billion will be reduced to $60 billion and the term of the loan extended from two to five years.
$40 billion will be invested in perpetual preferred shares and warrants totaling 2% of AIG common stock. The preferred shares will carry a coupon rate of 10%.
The $37.8 billion securities lending program with $19.9 billion outstanding will be discontinued and converted into a new company, funded with $22.5 billion in capital from the taxpayer and $1 billion from AIG. The assets will be the residential mortgage-backed securities owned by AIG previously used in the program.
The $20.9 billion commercial paper funding facility (CPFF), with $15.3 billion outstanding as of Nov. 5, will continue.
$30 billion of taxpayer funds and $5 billion of AIG money will be invested in a second new company designed to fund the $71 billion AIG multisector credit default swap portfolio. The counterparties have negotiated the price down to $35 billion, and the credit default swap paperwork will be "torn up."
AIG will retain risk for only two parts of the arrangements to form the new companies. It will retain risk on any further deterioration in the value of the assets being transferred, until the paperwork is complete, and the $6 billion that it is providing in funding. The new plan gives the taxpayer a further upside potential with the new separate companies, because once the asset values have been realized, any upside will be shared with AIG at the same percentage as the investment.
AIG's Liddy said in a conference call Monday morning that the transfer will be completed "ASAP, not tomorrow but as quickly as we can." Commenting on the announcement today, he said: "We have worked hard to fashion a comprehensive plan."
The new restructuring, the third such plan, is the next-to-last step on the road to recovery, according to Liddy, giving AIG the flexibility needed to be better positioned to execute the company's divestiture program. Confirming that AIG is not selling the commercial insurance or foreign general insurance, Liddy said that "we expect to announce several key dispositions this year."
He would not provide specific details but confirmed that AIG has a "smart, disciplined, competitive process to sell assets," indicating that as many as 70 different parties were interested but that it must be the "right thing, right time and right way."
"We look forward to making progress on our asset divestiture program," said Liddy, who emphasized that he wanted to "restore confidence in our global franchise."
TheStreet.com Ratings issues financial strength ratings for 4,000 life, health, annuity, and property/casualty insurers are available at no charge on the
. In addition, the Financial Strength Ratings on each of the nation's 8,600 banks and savings and loans are available on the
.
For more coverage from TheStreet.com Ratings team, check out TheStreet.com Ratings section.
Gavin Magor joined TheStreet.com Ratings in 2008, and is the senior analyst responsible for assigning financial strength ratings to health insurers and supporting other health care-related consumer products, including Medicare supplement insurance, long-term care insurance and elder care information. He conducts industry analysis in these areas. He has more than 20 years' international experience in credit risk management, commercial lending and analysis, working in the U.K., Sweden, Mexico, Brazil and the U.S. He holds a master's degree in business administration from The Open University in the U.K.