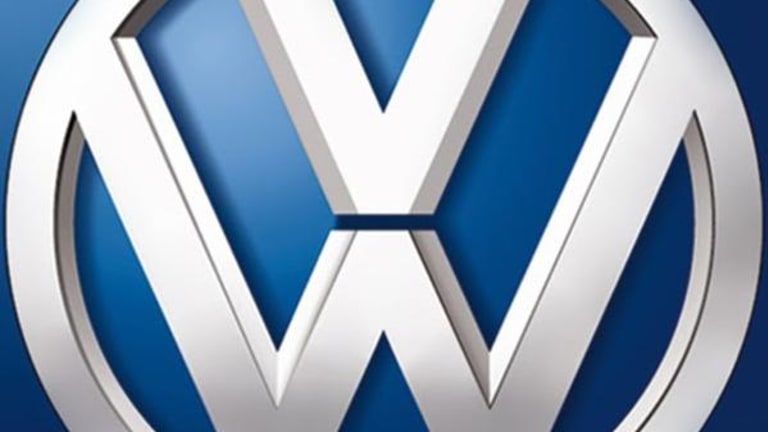 Publish date:
After Volkswagen's Disgrace, CEO Muller Faces Daunting Reform of Automaker's Authoritarian Culture
Matthias Muller, CEO, vows to create a new culture for German carmaker Volkswagen.
Matthias Muller, CEO, vows to create a new culture for German carmaker Volkswagen.
Winston Churchill famously advised: "Never let a good crisis go to waste." Volkswagen's (VLKAY)  CEO Matthias Muller appears to be taking those words to heart.
Speaking at VW's annual media and investor conference in Wolfsburg, Germany, Muller declared the automaker to have finished 2016 in "very robust shape" after absorbing fines, sanctions and criminal judgments in connection with a diesel emissions scandal in the U.S. that has cost $20 billion so far, an amount that is likely to rise.
Just surviving is impressive. Most companies in a legal and financial bind of similar magnitude would quickly find themselves out of business.
(On Wednesday, it was reported that prosecutors searched the headquarters of VW's Audi division as part of an ongoing probe into the use of "cheat devices" in diesel engines).
On top of settling with prosecutors and aggrieved owners of diesel vehicles, Muller said VW will be undertaking a series of strategies aimed at realigning its core automotive business worldwide, while accelerating electrification of new models and pursuing advanced mobility solutions like ride-sharing.
VW has operated as a top-down, authoritarian hierarchy heavily populated with male engineers. He vowed to de-centralize decision-making, slash bureaucratic rules and forge a new leadership model that is "more international, more entrepreneurial and more female, especially at the management level."
VW, to this end, has defined "a new profile for the selection, promotion and remuneration of our management."
Muller took over in fall 2015 following the diesel-emission cheating revelations and the resignation of Martin Winterkorn as CEO. Winterkorn was a protege of former supervisory board chairman Ferdinand Piech.
"It was clear to me from day one that we also need to seize this decisive turning point to realign Volkswagen for the future, in our structures, our mindset and with a new strategic direction," Muller said.
In a company that is made up of 86% males -- many engineers and technicians at management level, typically dressed in sober grey suits, and obedient to a fault -- Muller's pronouncements were dramatic. He alluded to a newly strengthened "whistle-blower" program meant to enforce a code of integrity, one that presumably might have averted the misdeeds in the diesel-emission scandal.
Changing VW promises be a long, frustrating process, if the history of corporate cultural reform is any guide. Like many modern CEOs, Muller understands the value of pushing decisions closer to the field of operations; he also knows that headquarters-imposed commonality across VW's 12 brands is a strength. Should Porsche and Audi use the same high-output engine? It won't always be clear when similar vehicle models of different brands should use the same part or component to save cost.
As for hiring and promoting more females, one reporter observed while posing a question to Muller that only one female -- Hiltrud Dorthea Werner -- sits on the automaker's nine-member management board.
Editors' pick: Originally published March 15.
Doron Levin is the host of "In the Driver Seat," broadcast on SiriusXM Insight 121, Saturday at noon, encore Sunday at 9 a.m.
This article is commentary by an independent contributor. At the time of publication, the author held no positions in the stocks mentioned.