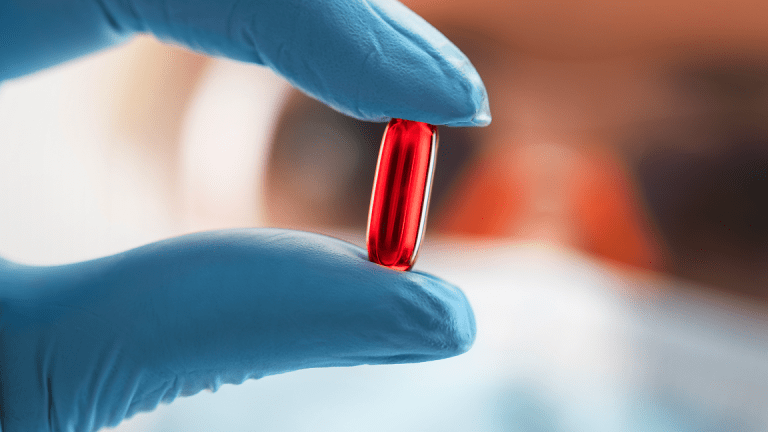 Aerie and Inovio Among Pharma Stocks Offering High Risk and Even Higher Upside
Risk and reward are the yin and yang of investing, and are closely related, especially in the pharmaceutical field.
Part of the "deal" with investing is that with higher risk comes higher potential. The best returns will come from companies operating on the cutting edges of their fields, where the potential is greatest for new products to build a niche. The pharmaceutical industry is a prime example of the risk/reward tradeoff - pharma companies require large-scale capital investment to get started, will typically need years to realize the gains, but then will hold patents on products that people need and are willing to pay for.
We'll use TipRanks' trending stocks database to dive into three pharmaceuticals, each with a different combination of risk and potential reward. All are currently priced below $50, giving each a highly affordable cost of entry.
Aerie Pharmaceuticals
Aerie (AERI) - Get Aerie Pharmaceuticals, Inc. Report focuses on treatments for glaucoma and other eye diseases, an important arena in the medical field as people live longer. The company has two medications on the market, both for treating interocular hypertension, the underlying condition causing glaucoma. Six more drugs, including two variations on those already approved for use, are in various stages of clinical trials.
Wall Street analysts are optimistic about Aerie's potential, especially regarding Rhopressa and Rocklatan, the approved glaucoma medications. Writing from Piper Jaffray, analyst Joseph Catanzaro said, "Rhopressa is off to a nice start in its first few quarters, and key opinion leader feedback indicates the recently approved Rocklatan has the potential to transform the glaucoma treatment landscape in the U.S. Aerie's glaucoma franchise has the potential to generate U.S. sales in excess of $800M by 2025..." He backed up this appraisal with an $80 price target, suggesting an upside potential of 78%.
Earlier in March, H.C. Wainwright analyst Oren Livnat also noted the profit potential Aerie's newly approved meds. He said, "Our $73 DCF-based target is based on worldwide sales of Rhopressa and Rocklatan... We see profitability quickly in 2020." His price target indicates a 62% upside for Aerie.
Overall, Aerie maintains a strong buy rating consensus, based on a unanimous eight buy ratings given over the past three months. The stock's average price target is $78, indicating an upside of nearly 74% when compared to the share price of $44.
Inovio Pharmaceuticals 
At a mere $4 per share, Inovio (INO) - Get Inovio Pharmaceuticals, Inc. Report is the least expensive stock in this list, but it also has the highest potential. The company focuses on developing immunotherapies that will prompt an antigen-specific immune response in the patient - essentially jump-starting the patient's own immune system into specifically fighting the targeted disease. Inovio currently has 10 projects in the pipeline, targeting various cancers (cervical, anal, bladder, and prostate, among others) and deadly infectious diseases (including Heb B, Ebola, and HIV). Inovio's pipeline projects are still in various stages of development and testing.
For a pharma company with no drugs on the market yet, the analysts will have to look at other factors than sales to evaluate the stock. For Inovio, that means weighing the funds spent against the perceived odds of a successful development outcome. Four-star analyst Charles Duncan of Cantor Fitzgerald performed such an analysis, but noted at the end that Inovio has started to see results from clinical trials. This is a vital element for the success of any pharmaceutical company. "We have an OW rating on INO with a 12-month PT of $12... Key to our OW thesis is that >3,000 pts have been safely dosed with Inovio's tech & clinical efficacy signals have been observed in several programs." Duncan's $12 target indicates a possible 197% upside to this stock.
Inovio has a low-priced stock and very high potential upside, both common in early-stage pharmaceutical companies. The risk may be lower than assumed, however, as INO shares also get a strong buy consensus. This is based on six buys given over the last three months, and no holds or sells. The average price target for this stock is $10, giving it a 164% upside against the $4 current share price.
Zogenix 
Like Inovio, Zogenix (ZGNX) - Get Zogenix, Inc. Report has no drugs on the market yet. The company focuses on rare diseases, especially those causing seizure disorders in children. Zogenix operates with an important advantage, however: The main compound it is investigating is fenfluramine, which in the past was approved to treat obesity. Zogenix's clinical studies, which have reached Phase III, have investigated fenfluramine's efficacy in reducing seizures in children with Dravet Syndrome. Results so far, while limited, have shown promise.
Risk for pharma companies, however, can come in other forms than clinical failure. Zogenix recently received a "Refusal to File" letter from the Food and Drug Administration as a response to its application for Fintepla (the company's brand name for fenfluramine as a seizure treatment) as a new drug. The news caused a sharp selloff of ZGNX shares, pushing the stock from over $50 down to $40.
Market analysts, however, saw this as another opportunity. According to Difei Yang, five-star analyst from Mizuho Securities, looking at Fintepla's prospects going forward, "Additional studies will be required [along with] a delayed product launch." This does not stop the analyst from saying that she would "be a buyer of the shares on today's selloff at the open." While Yang does not set a specific price target, she does rate this stock as a buy.
Overall, Zogenix has another strong buy consensus, this one based on eight buy ratings and one hold given in the last three months. The stock is currently priced at $40, and the average price target is $56, giving it a potential upside of 41%.
TipRanks.com offers exclusive insights for investors by focusing on the moves of experts: Analysts, Insiders, Bloggers, Hedge Fund Managers and more. See what the experts are saying about your stocks now at TipRanks.com. Author: Michael Marcus.