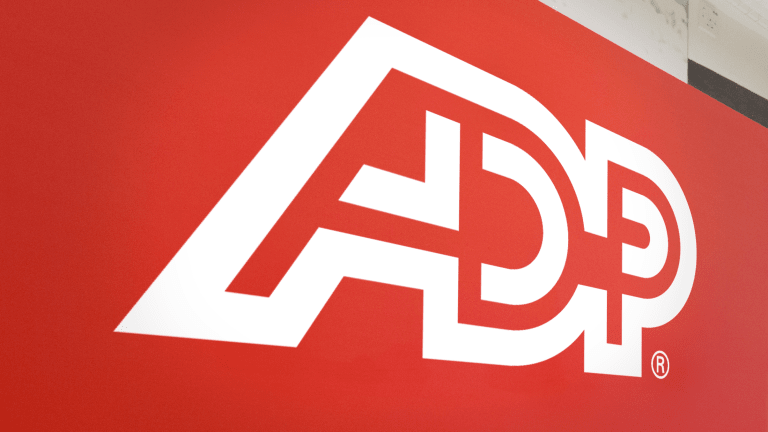 ADP Is a Dividend Aristocrat That Outperforms in Both Good and Bad Times
Here's why ADP makes for a compelling buy no matter the economic environment.
Think this record-long U.S. economic expansion has more room to run? Or do you predict sooner than later, a recession might be in the cards? Doesn't matter, and you don't have to pick --  (ADP) - Get Automatic Data Processing, Inc. Report is one of those rare options that has empirically demonstrated it excels in either environment.
ADP has had a strong year with a 25% return vs the S&P's nearly 20%, and this isn't an isolated outperformance. During this record-setting bull market, ADP has positively crushed the S&P with a 640% return since late 2008 as opposed to the market's roughly 223% one during the same period. Sometimes large, defensive, non-tech companies can be laggards in bull markets, but this has not been the case with ADP.
Secular alpha like this is usually a product of sustained management competence, and ADP's returns are rather exceptional on both a relative and standalone basis. Return on equity and return on capital (two critical metrics that display management efficacy in how it apportions its capital) are very robust and multiples higher than its competitors.
ADP's fundamentals are reasonably priced at a 23 forward P/E, a 1.89 PEG, a very low debt-to-equity ratio of 0.37 and a highly sustainable payout ratio of 58% to accompany its 1.93% dividend yield. Not only is that yield safe, it's supremely reliable and ever-growing; ADP has increased its dividend a whopping 44 years in a row, making it a dividend aristocrat and an excellent inclusion in an income-oriented portfolio. Its current yield is in excess of all government debt yields, save the 30-year bond, and right in line with the average yield for the S&P.
The aforementioned are all core, fundamental reasons why ADP makes for a solid blue chip addition to many a portfolio type. Unfortunately, rationale like this typically only serves well in an expanding economy and upwards-trending market. With ADP, however, you're getting a business that is a bastion of returns in both good times and bad.
Companies still need to run payroll and use the core HR services ADP offers in a contracting economy too; think of it almost like a consumer non-discretionary, except for businesses. ADP has achieved on average an 8.3% return over the past five recessions, which again outpaces the market during the same period. Thus the beauty of not having to play the macro fortune telling game and trying to time the next recession (you probably won't be able to anyways) with this investment.
A whopping one out of every six employees in the U.S. receive their check via ADP, and the company provides its HR and payroll systems in over 140 countries. It places a major emphasis on the cloud in its suite of products, and just like that dividend, has been reliably growing both its revenue and EPS for quite awhile.
Reap the rewards of a continued bull market, or take shelter in a recession, with ADP.
 The author has no positions in any of the stocks mentioned in this story.