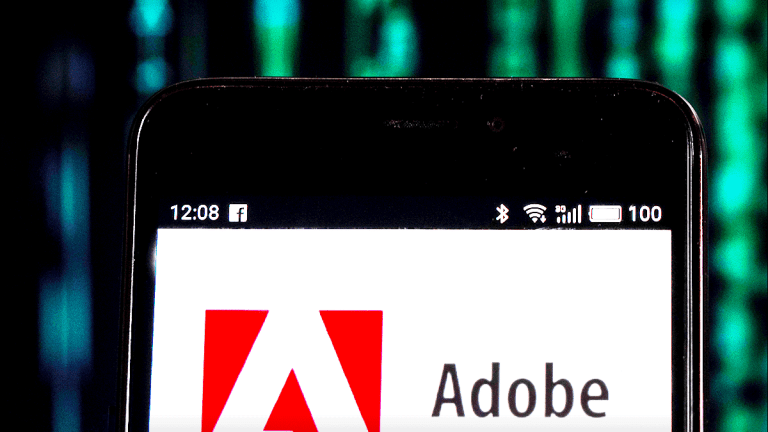 Adobe Stock Has the Right Story, But the Wrong Price
Adobe is making all the right moves and its 2019 outlook is looking rosy. However, excessive positive investor sentiment has left the stock priced for perfection.
Adobe (ADBE) is an asset-light company with strong top-line growth. And while it's growing at a rapid clip with strong cash flow-generation, I contend that its shareholders are not likely to benefit from its present valuation and that its stock is best avoided.
Strong Underlying Momentum
Adobe's business model continues to benefit from strong tailwinds as the modern workforce strives to embark on its digital transformation.
Adobe's goal is focused on delivering an exceptional digital experience for its customers. Adobe believes this means much more than just having access to a database of emails to compile a personalized email. It's about having the right data, both behavioral and operational, to gather real-time insight to help businesses understand their customer and to be able to act intelligently on those insights.
Under Adobe's Bonnet
Adobe has two main segment segments: Digital Media (approximately 68% of total revenue) and Digital Experience (approximately 29% of total revenue).
Within Adobe's Digital Media segment are included household names applications such as PhotoShop and the Acrobat product family. This larger segment is growing at a strong pace and as of Q1 2019, its revenue was up 22% year-over-year.
Adobe's other main segment, Digital Experience, is a lot smaller but it's also growing substantially faster. As of Q1 2019, this segment was up an enviable 34% compared with the same period a year ago.
Now, it must be noted that this pace of revenue growth within its Digital Experience segment was not entirely organic. In fact, Adobe deployed roughly $6.3 billion into these two large acquisitions during 2018. Notably, Marketo, a marketing cloud platform company, was acquired for $4.7 billion, while Magento, a commerce platform, was acquired for $1.6 billion.
Shareholders Are Not Gaining Much Ground
Approximately 90% of Adobe's revenues are from recurring sources, which reinforces the overall strength of Adobe's business model. Further, this level of predictability allows Adobe to carry a net debt position of $1 billion and for its shareholders to remain totally untroubled by its balance sheet.
The problem, though, is slightly more complicated than immediately meets the eye. In the trailing twelve months, Adobe deployed a whopping $2.25 billion into share repurchases -- roughly 60% of its total free cash flow. Yet, the total number of share outstanding is only down fractionally, at 1% year over year, which is astonishing.
The reason is that as the share price increases, management has looked to lock in gains by exercising their substantial stock options. In other words, Adobe's buybacks, despite looking large in number, are simply offsetting management's stock incentive schemes.
Investors Without Edge
Knowing that a company is doing well is not particularly beneficial if everyone else knows that also. Investors need to have further insight than others. Investors need to seek out investments which are not priced perfection.
Adobe has been consistently growing with a compounded annual growth rate of 23% to 24%. Yet, despite this steady and predictable performance, all of the company's multiples are currently extended. For example, its P/Sales ratio is at 14.4x versus its historical P/Sales ratio of 8.9x and its P/Cash Flows ratio is similarly extended.
Furthermore, as the table above highlights, the whole sector is being viewed very positively by investors as a whole. It is difficult to invest alongside the herd and do better than average. For investors to beat the market they need to seek out investment opportunities that are not trading at elevated multiples relative to historical valuations.
The Bottom Line
Adobe continues to focus on delivering value to its large customer base by extending the platform's end-to-end capabilities. For Adobe, 2019 got off to a cracking start, as it was named a Leader in the Gartner Magic Quadrant for Digital Experience Platforms.
However, as discussed throughout this piece. Adobe's shareholders are not likely to be rewarded as its present valuation leaves investors with no real margin of safety.