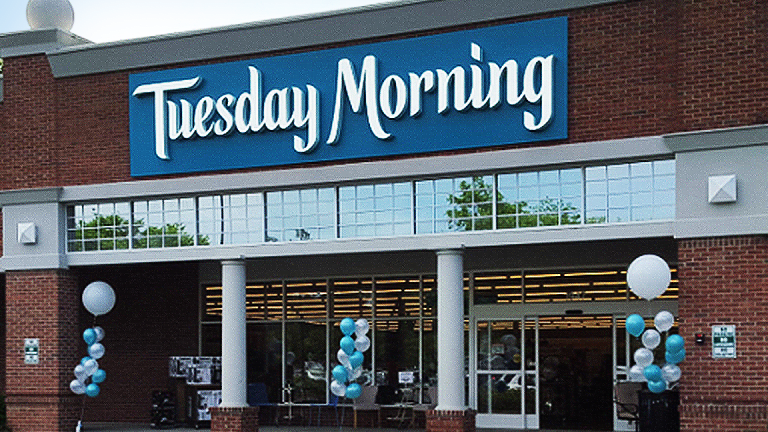 Activist Targets Activist In Tuesday Morning Boardroom Battle
The discount retailer's shares are up 15% after two insurgent funds announced they are seeking to replace the discount retailer's CEO, who himself had previously been an activist hedge fund manager at Becker Drapkin Management.
Tuesday Morning's undefined  shares are up 15% Monday morning after activists announced that they are seeking to elect two dissident directors onto an eight-person board of the discount retailer to oust its CEO, who himself had previously been an insurgent hedge fund manager.
The two insurgents, Jeereddi II LP and Purple Mountain Capital Partners LLC reported owning a 2.4% stake and sent a letter to Tuesday Morning that they were seeking to elect Michael Barnes, a former chief executive of Signet Jewelers, to the company's board in an effort to have him installed as the company's CEO. Also, the fund is seeking to install Purple Mountain's James Corcoran to the board. The funds are seeking to replace Steven Becker, who they argue has had "zero prior operating experience."  The boardroom battle is set to come to a head at the company's annual meeting, scheduled for Nov. 15.
Becker, who became CEO in 2015, had previously worked as a co-managing partner at an activist hedge fund, Becker Drapkin Management, with another insurgent manager, Matt Drapkin. In 2012, the duo launched an activist campaign at Tuesday Morning, reporting a 5.7% stake in a 13D filing in the retailer. Later that year, the company agreed to bring Becker onto its board and fire its then CEO, Kathleen Mason. Becker later liquidated his position with the activist fund and was appointed Tuesday Morning CEO in December 2015. He had served as chairman of the board between 2012 and 2015.
Becker had some retail boardroom experience, previously serving on the board of restaurant chain Ruby Tuesday (RT) and Hot Topic Inc., an apparel retailer.
The boardroom battle - pitting activist against activist -- comes after Dallas-based Tuesday Morning's shares have been on a downward trajectory in recent years, dropping from about $21 a share in 2014 to trade at roughly $2.35 a share on Friday before spiking upwards to trade early Monday at $2.60 a share. The shares have dropped significantly since Becker became CEO in December 2015.
In the letter, the activist funds said Tuesday Morning's board wasn't interested in listening to the activist funds request that they install Barnes in the CEO position. In response, Tuesday Morning board chairman Terry Burman said that the activist funds' board nominees would "inject instability and disruption into the company's boardroom..." Burman added that the Tuesday Morning board "fully supports" the company's existing management team, including Becker.
Jeereddi Partners is a value-oriented investment fund based in LA, and Purple Mountain Capital is an event-driven investment fund.
More of What's Trending on TheStreet: