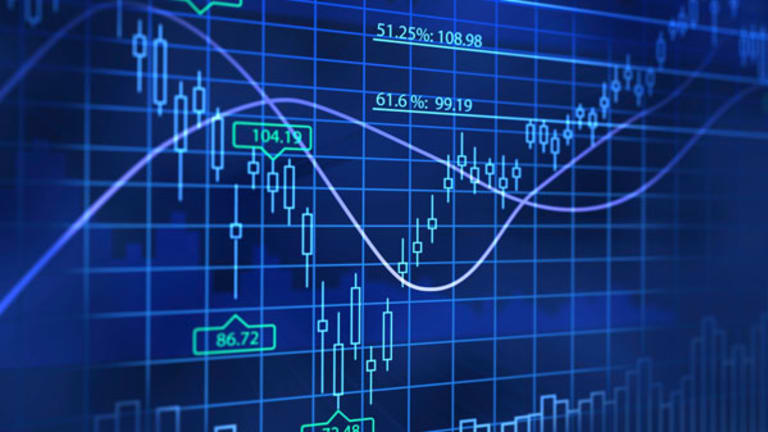 Activist Shorts Austerity, Goes Long M&A
An activist investor of rare stripes explains why he's investing in M&A and spending as CEOs cut back.
NEW YORK (
) -- Presenting his investing strategy between funds that scored on recent divestitures by
Barnes & Noble
(BKS) - Get Barnes & Noble, Inc. Report
and
AOL
(AOL)
and Carl Icahn at a conference of top activists this week, Jeffrey Ubben, a lanky and tan San Francisco-based hedge fund manager, seemed out of place.
Ubben, who heads
ValueAct Capital
, a fund with nearly $7.5 billion invested in stocks including big positions in
Motorola Solutions
(MSI) - Get Motorola Solutions, Inc. Report
,
Adobe
(ADBE) - Get Adobe Inc. Report
and
Valeant Pharmaceuticals
(VRX)
, has the contrarian nature to put his money behind corporate turnarounds. That's nothing revelatory among activists, however, amid C-suite caution, the pruning of industry giants like
Pfizer
(PFE) - Get Pfizer Inc. Report
,
Kraft
(KFT)
and
ConocoPhillips
(COP) - Get ConocoPhillips Report
and an investor focus on quickly unlocking post-crisis share value, it's Ubben's calls for spending, M&A and investment in top line growth that distances his strategy from activist peers.
ValueAct Capital's head makes the case for M&A and earnings growth
"We're always fighting the last war in this age of austerity. The problem is that like people don't trust the government, they don't trust their companies," Ubben told
TheStreet
after making an investing presentation on Adobe and speaking on an activism panel at the IMN Active-Passive Investor Summit on April 30.
Trust in corporate management is about the last thing that would be associated with the lions of shareholder activism, from Carl Icahn to T. Boone Pickens, but Ubben's investing record shows he is of a similar species. Since founding ValueAct in 2000, Ubben says that across 64 investments the fund has grabbed 32 board seats, pushed for 25 management changes and seen 20 sales.
Right now, it's Ubben's view of what his biggest investments should do to position themselves for share gains that makes him a contrarian beyond traditional activists, as markets continue to push new highs from a March 2009 bottom in the
S&P 500 Index
.
Where an activist may zero in on cutting costs for earnings per share growth, Ubben is investing in a digital content transformation at Adobe that has it poised for durable top line growth. Meanwhile, he sees acquisitions as a key opportunity for Valeant Pharmaceuticals, which after a string of cost cuts, is a post-crisis M&A aggressor.
About companies where Ubben says ValueAct has board seats or management's ear, "we force them to take risk, especially in a downturn."
An April poll of corporate executives by
Ernst & Young
showed interest in mergers falling significantly in the first quarter, with just 31% of C-suites interested in cutting large deals, the smallest deals appetite since early 2009 and down from over 50% in previous quarters. Sharply falling M&A volumes and advisory-based earnings reflect that caution. Yet at the same time, CEOs are sitting on piles of cash and pouring it into share buybacks and dividends.
"Almost every company that is doing share repurchases could be doing M&A," says Ubben of the disparity between companies that are engineering earnings growth versus the types of growth-oriented turnarounds that he's investing in and even pushing for.
Ubben currently sits on the boards of financial software specialist
Misys
(MSY)
and
Acxiom
(ACXM)
, companies for which ValueAct was a rumored takeover bidder. Foods giant
Sara Lee
(SLE)
, another board seat for ValueAct, recently announced a split of its
foods and beverages unit and asset sales to
J.M. Smucker
(SJM) - Get J.M. Smucker Company Report
.
"We are a huge advocate of pure play companies," said Ubben about how spins add a control premium to shares, on a Monday activism panel. He also noted that the fund usually targets just one board seat and not a slate of directors. ValueAct also has board seats at Valeant Pharmaceuticals and data provider
Gartner
(IT) - Get Gartner, Inc. Report
, among others.
ValueAct's website highlights quotes from
Berkshire Hathaway's
Warren Buffett and John Bogle, founder of the
Vanguard Group
, not your typical touchstones for activists: Buffett is famous for saying the best holding period for a stock is forever, and in the case of Bogle, he's synonymous with passive mutual fund investing.
Yet Ubben's breed of activist is on the rise. In fact, on a IMN Active-Passive Investor Summit panel, key players in many shareholder campaigns gave insight into why they are more likely to side with quieter
long-term corporate activism and board nominations, over louder voices.
Preston Athey, a manager of
T. Rowe Price's
Small Cap Value Strategy Fund
(PRSVX) - Get T. Rowe Price Small Cap Value Fd Report
since 1991, said that in today's low rate environment companies are "missing an opportunity" if they aren't putting their balance sheets toward boosting EPS. "I have seen a lot of causes where just one person on the board shakes things up and has led to the unlocking of value," noted Athey.
"Activists are more likely to get our support where there is a more centrist approach than an extreme push for change," added Corin Frost, Global Head of Index Strategy at
Blackrock
. "Our concern is an activist who has short term goals that leaves long term shareholders like Blackrock out in the cold."
"You need to give companies a chance to develop a long-term strategy," noted Paola Perotti, a partner with
Governance For Owners
.
"The scarcity in two to three years is going to be absolute growth," added Ubben on the panel. After reckless corporate M&A and spending habits in the early 2000s, "investors are on the other end of the spectrum. They are afraid of capital expenditure, research & development; they just want more buybacks."
For those who see rebuilt balance sheets and low interest rates as a validation of Ubben's seemingly contrarian focus on activist spending, he says oil services giant
Halliburton
(HAL) - Get Halliburton Company Report
and commercial real estate developer
CBRE Group
(CBG)
may be strong long-term investments, even if challenges persist for a year or two.
Still Ubben -- who managed a long only fund with
Fidelity Management
in the 1990s before joining
Blum Capital
for five years and eventually staking out independently in 2000 -- has almost been bitten by his independent and long-term investing stripes amid correlated and volatile markets. Ubben said near the market bottom in 2008, investors were redeeming money from his fund. The corporate austerity he complains of is, after all, a consequence of lingering investor fear.
Nevertheless, hungry to put money to work as investors fled stocks in the crisis, Ubben says in March 2009 he was able to get $1 billion in long-term money from Canadian pension plan,
CPP Investment Board
, which he used to help fund large investments in
Moody's
(MCO) - Get Moody's Corporation Report
and
Verisign
(VRSN) - Get VeriSign, Inc. Report
, and the merger between Valeant Pharmaceuticals and
Biovail
. According to
Institutional Investor
, ValueAct returned 36% in 2009 and 42% in 2010, as markets recovered.
Redeeming shareholders is not a problem for ValueAct today. Ubben's fund is now closed to new investors. "I live with this idea that your best ideas get diluted by new money coming in," he adds. ValueAct currently holds just 14 investments worth roughly $7.5 billion, according to
Bloomberg
data.
So what specifically does Ubben see in Valeant Pharmaceuticals and Adobe? For Valeant, which is an international generics and specialty drug-maker, Ubben expects that the company will remain an aggressive dealmaker in the consolidating pharmaceuticals sector.
"In a consolidating industry, go find the buried treasure," says Ubben of Valeant, which has spent over $6 billion on 24 acquisitions at an average premium of 35% since the start of 2009, according to
Bloomberg
data. The company also failed in unsolicited bids for
Cephalon
and
ISTA Pharmaceuticals
(ISTA)
, in recent years.
Teva Pharmaceuticals
(TEVA) - Get Teva Pharmaceutical Industries Ltd. Report
eventually bought Cephalon for $6.8 billion, and ISTA was acquired by
Bausch & Lomb
in 2012.
Sellers should beware of an M&A hungry investor like ValueAct, concedes Ubben, who has seen that the other side of the deal negotiation isn't always in a rush to sell: "I guess you have to give shareholders credit for thinking long-term." Ubben won't talk talk about the types of assets Valeant might acquire, when pressed.
Valeant is just one example in a hotbed of M&A activity in the healthcare sector.
Recently,
Pfizer
(PFE) - Get Pfizer Inc. Report
took a baby step in an ambitious plan to divest its non-drugs businesses. Meanwhile,
Watson Pharmaceuticals
(PFE) - Get Pfizer Inc. Report
shares have surged on its acquisition of Actavis, and industry players
Abbott Laboratories
(ABT) - Get Abbott Laboratories Report
,
Bristol Meyers Squibb
(BMY) - Get Bristol-Myers Squibb Company Report
and
Covidien
(COV)
have all announced split plans.
Warner Chilcott
(WCRX)
has also recently come up as a takeover candidate, in the booming pharmaceutical M&A market, which at $14 billion in deals, is up 44% from 2011 levels as of April 26, according to
ThomsonReuters
data.
In first quarter earnings released on Thursday, Valeant reported earnings per share of $1.14, exceeding the average analyst estimate of 97 cents, but shares gains were muted on falling markets. Since its Biovail deal, Valeant's market cap has more than doubled to $18 billion, and it's among the top 20 drug makers by market cap, excluding biotech, with its CEO Michael Pearson intent to challenge the top 10 in coming years, according to
The Wall Street Journal
.
Adobe, on the other hand, is in the very early stages of an M&A-fueled transition into serving mobile and Web publishers, after cutting strategic, but premium-priced deals for Macromedia, Omniture and Day Technologies, says Ubben.
That comes as Adobe stops developing its Flash Web product, which wasn't carried on
Apple's
(AAPL) - Get Apple Inc. Report
booming iPhone, and is facing what would seem to be existential competition in the release of HTML5. As Ubben presented Adobe, a tech icon he acknowledges has a flat performance profile like perceived PC-dinosaurs
Microsoft
(MSFT) - Get Microsoft Corporation Report
and
Symantec
(SYMC) - Get Symantec Corporation Report
, some shook their heads with skepticism and flashed wry smiles at Monday's summit.
Doubters aren't likely to bother a contrarian like Ubben, who devotes his time to picking turnarounds that the rest of the investing world doesn't see.
He expects that companies like Conde Nast will rely on Adobe's suite of products for the bulk of their digital publishing needs, calling analytics specialist Omniture, the company's "crown jewel," though it and Macromedia are yet to return above their cost of capital. "I'm much more tolerant of low return strategic deals than I ever have been because no one is doing it," says Ubben.
As Adobe prepares for the launch of its Creative Suite 6 and Creative Cloud later in May, Adobe's first major CS product release in years, analysts are beginning to agree with Ubben's overall thesis. "CS6 is the first major upgrade of the core applications and is best captured by one reviewer as 'it updates 10% of the functionality that is used 90% of the time,'" writes Deutsche Bank analyst Tom Ernst in a April 24 note. "HTML5 in CS and integration with tools from Omniture and Day can lead to higher adoption of its Digital Marketing products creating a virtuous circle for Adobe," notes Bank of America Merrill Lynch analyst Kash Rangan in an April 24 note.
Deutsche Bank and Bank of America Merrill Lynch rate Adobe shares a buy with $42 and $37 price targets, respectively. Overall, San Jose-based Adobe receives a consensus $35.35 price target on 12 buy recommendations, 13 holds and 3 sells, according to data compiled by
Bloomberg
.
Recently, Ubben and ValueAct upped ownership of their largest holding, Motorola Solutions, by buying shares directly from Carl Icahn, who followed the fund manager at Monday's summit with a starkly different message.
Occasionally, the conventional activist speaks up through Ubben: ValueAct's influence on the splits of Sara Lee and cost cuts at Valeant signal that the fund is willing to play the role of a traditional activist. "Could I see myself doing a proxy in a bigger company for one board seat? I could," said Ubben.
Nevertheless, for investors who may be tiring of corporate austerity, spinoff plans and the heavy stick wielded by some activists like Icahn and Daniel Loeb of Third Point, among others, Ubben's conviction that now is a good time for patient investment may be a compelling alternative.
Watch for an earnings turnaround at Adobe, Halliburton, and CBRE, and a cycle of M&A and spending at Valeant Pharmaceuticals and Motorola Solutions, to be early reads on whether 2012 is an opportune time for companies to invest, in the same vein that 2009 was a buying opportunity for investors like Ubben.
For more on the summit, see how bets on AOL and Barnes & Noble show a
kinder and gentler activist is emerging. See Carl Icahn's first
2012 M&A win, for more on more aggressive activist investing. See why
timing is key in biotech takeovers for more on M&A ideas.
-- Written by Antoine Gara in New York
.