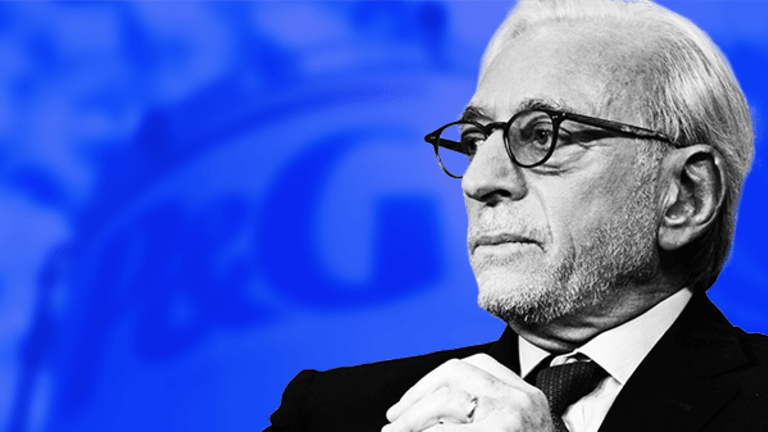 Activist Peltz Gets Back to Back Boosts in His Procter & Gamble Battle
Here's what an influential advisory firm had to say ahead of the insurgent fund manager's October 10th boardroom showdown
Activist investor Nelson Peltz late Friday received a second consecutive major boost in his campaign for a seat on Procter & Gamble Co.'s (PG) - Get Free Report  board after an influential shareholder advisory firm recommended that shareholders support his candidacy despite overwhelming opposition from the packaged goods company's C-Suite.
Institutional Shareholder Services, one of two major proxy advisory firms, said it was backing Peltz's candidacy, noting in a report obtained by TheStreet that "Trian presents a compelling case that a limited degree of boardroom change would be beneficial."
Peltz is seeking to get a director position for himself at the company's annual meeting Oct. 10 in what has emerged as the biggest U.S. boardroom battle in recent history. At the center of the dispute is the activist investor's assertion that P&G suffers from "suffocating bureaucracy" and should be restructured into three global business units rather than the four it has now. Another core area of disagreement involves the way the conglomerate spends its R&D budget. 
The ISS recommendation comes a week after the other major proxy advisory firm, Glass, Lewis & Co. LLC, also said it was backing Peltz's candidacy. Recommendations issued by the two proxy advisory firms carry a lot of weight with big investors, some of which will vote automatically in accordance with ISS suggestions.
As a result, the support of both ISS and Glass Lewis represent back to back blows for Procter & Gamble CEO David Taylor, who recently suggested that Peltz's proposal seeking to restructure Procter & Gamble was "very dangerous."
In their reports, both ISS and Glass Lewis suggested that Peltz was well qualified for the position. For example, ISS said that the addition of "one well-qualified nominee, who holds a significant economic stake, appears likely to have benefits that outweigh the potential risks."
Glass Lewis, in a report obtained by The Street, said "investors have an opportunity to encourage fresh discussions through the election of a qualified well-established shareholder candidate backed by what we believe to be cogent, well-framed arguments and a set of strategic initiatives that should, at the very least, set the table for a more candid evaluation of P&G's risks and opportunities."
More of What's Trending on TheStreet: