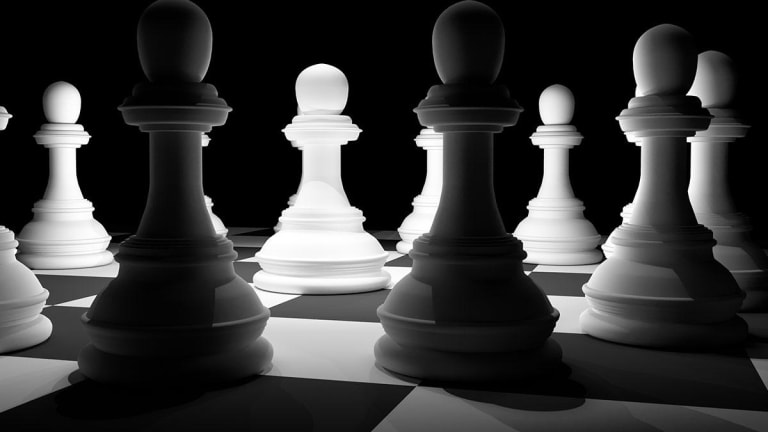 Activist Investors Press For Changes in Closed-End Funds
Closed-end funds are coming under pressure to consolidate from activist investors attracted by big discounts.
When it comes to the quirky and complex world of closed-end funds, activist investors know how to sniff out a bargain and make it pay off.
As discounts on closed-end funds have widened, they have made CEFs an attractive target for activist investors looking to reap what can be some outsized rewards.
In the $300 billion closed-end fund sector, share price and the value of the underlying investment portfolio move independently of each other. This often allows investors to buy the stocks and bonds in funds at a discount, such as 90 cents on the dollar.
If the fund's price rebounds and the discount narrows, the investor earns a nice return. If it widens, the bet can backfire.
Amid a rocky 2018 for the stock market, more closed-end funds than ever are trading at a discount. And the discounts themselves have widened to levels not seen since the Great Recession.
The ever larger discounts have coincided with a wave of mergers and consolidations among closed-end funds that appears at least in part driven by activist investors.
The City of London Investment Management Co., or CLIM, alone "engaged" with the boards of 41 different closed-end funds, the firm notes in its most recent annual report.
Other activist investors include Saba Capital Management, Karpus Investment Management, and Bulldog Investors, which has been snapping up shares of the Alliance California Municipal Income Fund.
"If you see Bulldog has 5% of your company, you should be concerned," said Ken Nuttall, director of financial planning BlackDiamond Wealth Management in New York and a certified financial planner.
Forcing mergers, consolidations
Activist investors who buy up shares of CEFs generally share the same aim: pressuring board members and management of closed-end funds to narrow the discount, or better yet, eliminate it altogether.
Some of the most prominent players, such as Saba, Bulldog Investors, Karpus and CLIM, have made no bones about the fact that their play is buying up shares of closed-end funds they believe to be underperforming, forcing changes, and raking in the profits.
For example, say an activist investor like Saba snaps up a closed-end fund's shares at a discount, such as 85 cents on the dollar. If it can find a way to eliminate the discount and raise the share price to match the fund's net asset value, then it can pocket a handsome 15% gain.
Methods of achieving that end vary.
Activist investors may pressure the board of the closed-end fund to convert to an open-end fund, which also eliminates the discount and triggers a payback at net asset value.
Or investors might push the board of the closed-end fund to make a tender offer to buy back shares, which can also provide a pay day for activist investors and other shareholders.
Another popular method, and one that activist investors appear to be increasingly using, is to force a merger or consolidation between two or more funds, an event that results in shareholders getting paid back at a fund's net asset value, and pocketing the discount.
Fund companies either consolidated or liquidated 27 closed-end funds through the end of October. That's up from 20 during all of 2017, according to the FundMarket report by Lipper Research.
And one factor in the increase appears to have been pressure exerted by activist investor.
Just take Aberdeen Asset Management's decision this fall to combine six different funds -- covering Latin America, small companies in emerging markets, Israel, Indonesia, Singapore and "Greater China" -- into a seventh fund focused on Chile as part of a move to create a single, large fund focusing on emerging markets.
The Aberdeen Chile Fund, Inc., which was officially the acquirer of the other six emerging market funds, has since been renamed the Aberdeen Emerging Markets Equity Income Fund, Inc.
The mergers and consolidation by Aberdeen of its closed-end, emerging market funds came after more than a year of activist pressure by the City of London Investment Management Co., which took out positions in the various funds and helped push along the merger.
CLIM also won concessions it argues will improve the ongoing performance of Aberdeen's new emerging markets fund.
Aberdeen's new and much larger emerging markets CEF must now start buying back shares if the discount reaches 10%. And the fund's board is required to make a tender offer for 15% of shares if the discount reaches 11% over a full year.
"This is an excellent example of CLIM's support for best practices to strengthen the industry, for the benefit of CLIM clients and the industry as a whole, the firm states in its annual report.
Still, whether the boards of closed-end funds agree with that sentiment is another matter altogether.
In fact, some boards of closed-end funds may be proactively merging and consolidating in order to create a larger fund that makes it harder to for activist investors to gain control.
"A large fund is harder for activists to cause problems for," says Gregory Neer, partner at Relative Value Partners in Northbrook, Illinois. "Better for funds to be proactive than be forced to do something."