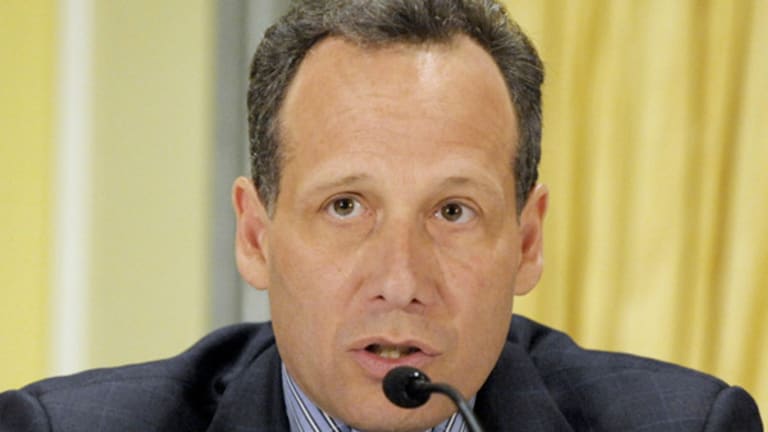 Could We See a Taubman Centers Sale? An Activist Pushing for one Just Got Closer to a Boardroom Win
REIT-specialist Land & Buildings got the support of ISS and Glass Lewis in its effort to have Taubman Centers consider strategic alternatives.
The two major proxy advisory firms are endorsing activist fund Land and Buildings Investment Management LLC's full two-person dissident director slate up for election at shopping mall operator Taubman Centers (TCO), according to reports obtained by The Deal.
Both proxy advisory firms, Institutional Shareholder Services, and Glass Lewis have recommended that investors back Land & Buildings director candidates -- the fund's Jonathan Litt and Charles Elson, director of the Center for Corporate Governance at the University of Delaware.
The director-battle is set to go the distance at the company's annual meeting scheduled for June 1. 
The REIT-focused activist fund has been urging the board of Taubman Centers to evaluate strategic alternatives such as a "management-led privatization or a sale" of the company.
Specifically, Litt criticized the management of Taubman Centers, arguing that the REIT trades at a significant discount to its net asset value and has "horrible" corporate governance practices and a "poor" capital allocation strategy.
In a report obtained by The Deal, ISS said it supports both Litt and Elson for Taubman Centers board, arguing that the REIT has underperformed both a peer group and a key index on a three-and five-year basis. The proxy advisory firm said it makes sense to prioritize adding a governance expert to the board "given the breadth of the company's governance issues." Also, ISS said that adding Litt to the board would bring an "investor perspective," adding that the activist fund has "raised valid points regarding the company's performance."
The other major proxy advisory firm, Glass Lewis took issue with Taubman Centers governance practices, including its employment of anti-takeover staggered director election practice and dual-class voting structure. "Based upon our review and interactions, we view the Taubman board as an old-style board in need of further change and refreshment beyond the largely cosmetic and reactive changes it has made to date," Glass Lewis wrote in the report.
It's unclear how successful the activists will be since the Taubman family have a large stake and will be opposing the dissident nominees. The Taubman family has a 30% voting interest in Class B shares they purchased in 1998, according to Land & Buildings.
Nevertheless, Land & Buildings last week filed a lawsuit in the US District Court for the Eastern District of Michigan against Taubman Centers, arguing that the REIT's family ownership of Series B preferred shares violates the company's charter.