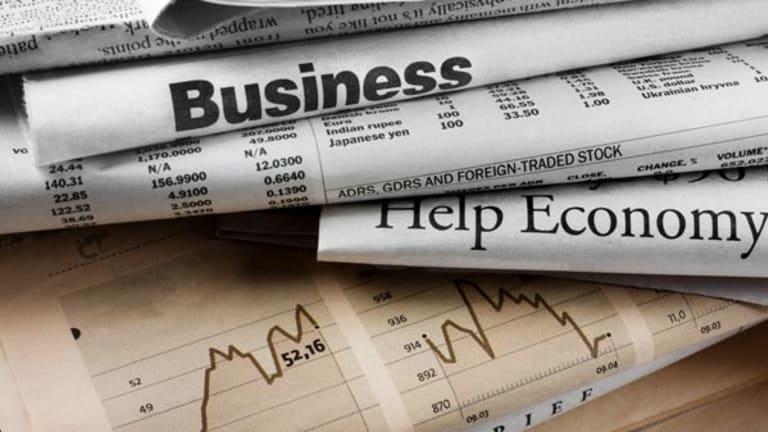 Activision: Top Ranked, Yet Unloved
Activision has gamers and Wall Street on its side. If only investors recognized its value.
BOSTON (TheStreet) -- Activision Blizzard (ATVI) - Get Activision Blizzard Inc Report is a favorite of video-game fans and stock analysts. It was formed through the 2007 merger of Activision and Vivendi Games.
It ranks as a top stock, based on researcher sentiment, in the U.S. But it has gained a paltry 4.9% this year, falling short of the 6% rise of the benchmark
S&P 500
. Still, Activision is a top investment, likely to flex its franchise muscles this holiday season.
Its
Call of Duty
series is one of the most profitable sagas in console-gaming history, with more than $3 billion in sales to date. The latest installment,
Black Ops
, was released Nov. 9 and pre-sold four and a half million copies. Analysts estimate that nearly 12 million copies, including pre-orders, sold within 24 hours of the game's release. At a retail price of $59.99, the game has already generated more than $750 million in sales. It sold 5.6 million store copies on its release date, breaking the video-game record established by its predecessor
Call of Duty: Modern Warfare II
.
Activision's stock has appreciated 2.5% since the release. It's still an attractive value for investors looking to incorporate holiday-consumer themes into their portfolios. Activision trades at a forward earnings multiple of 14, a book value multiple of 1.3, a sales multiple of 3 and a cash flow multiple of 12, which are 33%, 72%, 80% and 29% discounts to industry averages. Its PEG ratio, a measure of value relative to predicted long-run growth, of 0.1 signals a 90% discount to estimated fair value. The PEG ratio is calculated by dividing a company's price-to-earnings ratio by its estimated long-term growth rate.
Analysts are overwhelmingly bullish on Activision, with 22 rating its stock "buy" and just two ranking it "hold." None rate the stock "sell." A median price target of $14.53 suggests a 12-month return of 25%.
RBC Capital Markets
forecasts that the stock will appreciate 38% to $16.
Deutsche Bank
expects a rally of 30% to $15. The lowest price target comes from
Piper Jaffray
, which expects Activision's shares to rise a modest 12% to $13. Piper released a note this week in response to the monthly video-game report from researcher
NPD
.
NPD clocked October video game sales up 5.5% year-over-year. But, in October 2009, they were down 18%, so the comparison represents a low hurdle. Predicting a 5% uptick in November and a 5% decline in December, Piper Jaffray expects Activision's stock to be supported by value, but the bank expects overall gaming-industry sales to decline in both 2011 and 2012. Still, Activision's recent financial performance has been positive. Its third-quarter profit more than tripled to $51 million, or 4 cents a share, as revenue gained 5.8%.
Adjusted profit of 12 cents exceeded analysts' consensus by 36%. Activision beat expectations on the top line by 5.1%. It has met or exceeded earnings targets in eight of the past nine quarters, with an average surprise of 36%. The quarterly gross margin narrowed from 60% to 58%, but the operating margin widened from 2.1% to 7.1%. Returns were modest. Return on equity rose from 2.4% to 2.9% and return on assets climbed from 2.9% to 3.4%. Activision held $2.8 billion of cash at the end of the quarter, translating to a quick ratio of 2.2, and no debt.
In the same vein as
Call of Duty
,
World of Warcraft
and
StarCraft
are Activision's standout PC franchises.
StarCraft II: Wings of Liberty
became the best-selling PC game of 2010 after just one day of sales. It is now the best-selling PC strategy game of all time. Activision's MMORPG, massively multi-player online role playing game,
World of Warcraft
is launching a third installment on Dec. 7. WoW is the world's most popular MMORPG, with more than 12 million registered players worldwide. This type of game is hugely popular in China, a critical growth venue for Activision. Activision has an ongoing partnership with China's
NetEase
(NTES) - Get NetEase Inc. Report
, which is listed as an ADR.
Asia-Pacific sales comprised 8% of total revenue, compared to 5% in the year-earlier quarter. The MMORPG division generated 39% of quarterly sales.
TheStreet's
quantitative stock model, which takes a conservative approach to equity analysis, upgraded Activision to "buy" on Sept. 22. It has a target of $13.26 on the stock, suggesting a 12-month gain of 14%.
-- Written by Jake Lynch in Boston.
RELATED STORIES:
10 Bargain Dividend Stocks in Cheapest Sector
10 Cheapest Energy Stocks as Oil Spikes
Become a fan of TheStreet on Facebook.
Disclosure: TheStreet's editorial policy prohibits staff editors, reporters and analysts from holding positions in any individual stocks.