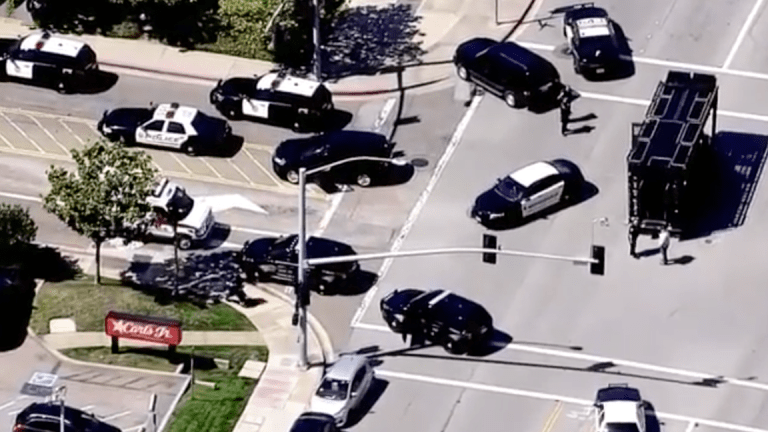 YouTube Shooting Suspect Identified
Woman suspected of shooting three people at YouTube headquarters near San Francisco was reportedly angry over limits on her videos.
The woman believed to have shot three people Tuesday afternoon at YouTube's headquarters in San Bruno, Calif. has been identified as Nasim Najafi Aghdam, 39, of San Diego, according to police.
Aghdam died of an apparent self-inflicted wound Tuesday afternoon after opening fire with a handgun at the video streaming company's headquarters, San Bruno police said in a statement. YouTube is owned by Alphabet (GOOGL) - Get Alphabet Inc. Class A Report .
Police said three people were shot. A fourth person suffered an ankle injury while fleeing the scene. The shooting victims, two women and a man, were taken to Zuckerberg San Francisco General Hospital. The man, 36, was listed in critical condition, one woman, 27, was listed in fair condition, the other, 32, was listed in serious condition, the San Francisco Chronicle reported.
There is no evidence Aghdam know any of the victims or that they were specifically targeted, according to the police statement. Police are still investigating the motive for the shooting.

Aghdam was active on social media platforms including YouTube. She had posted videos supporting veganism and humane treatment of animals as well as exercise videos. A video on Facebook a little over a year ago complained that YouTube had taken steps that decreased views of her videos, the New York Times reported. 
Published reports said Aghdam's father had reported her missing and warned police about her anger at YouTube.  
Google posted a statement to its Twitter account from Google CEO Sundar Pichai, stating, in part:
"Earlier this afternoon, while our employees were having lunch, we received reports of an active shooter at YouTube in San Bruno. Law enforcement and our Security team worked to evacuate the buildings and prioritize the safety of everyone there."
Eyewitnesses told a local NBC affiliate that there was a large police presence in the area. One person said they heard about 15 shots fired from inside the building which led to a stream of people fleeing the building at about 12:45 p.m. Police arrived at the scene shortly after.
The shooting came just weeks after YouTube announced plans to tighten restrictions on some types of gun videos. YouTube said it will ban videos that promote the construction or sale of firearms and accessories. The new policy reportedly will go into effect sometime this month.
President Trump tweeted about the incident. 
At the time of publication,
, which Jim Cramer co-manages as a charitable trust, was long GOOGL.