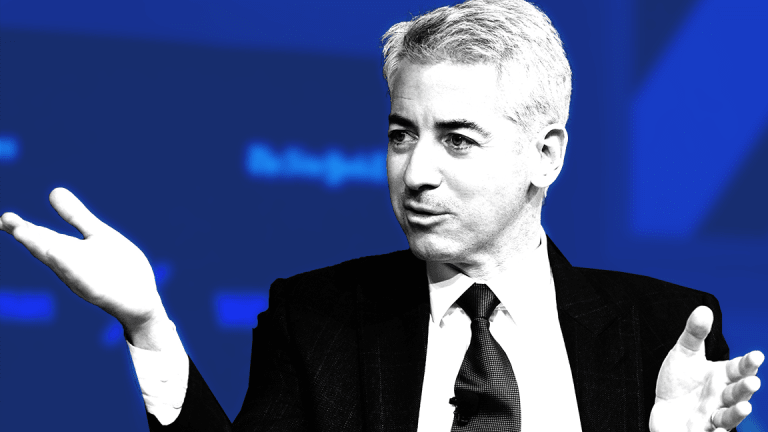 Ackman's Proxy War at ADP Dealt Major Blow
An influential investment advisory firm urged investors not to back the embattled billionaire's three dissident director candidates, arguing that his case is not "sufficiently compelling..."
An influential investor advisory firm late Wednesday urged investors not to back billionaire activist Bill Ackman's three dissident director candidates at Automatic Data Processing Inc. (ADP) , handing the embattled investor a major blow in his proxy war at the payroll company.
Institutional Shareholder Services, one of two major investor advisory firms, said in a report obtained by TheStreet that Ackman's case is not "sufficiently compelling to justify replacing three directors who have presided over a period of strong long-term total shareholder returns and shareholder-friendly corporate governance. Nevertheless, the adviser did give Ackman a glimmer of hope in his insurgency campaign by recommending that investors withhold their vote for one incumbent director, Eric Fast. ISS suggests that Fast's oversight of ADP's audit committee "has contributed to the company's less than ideal financial disclosures in recent years." ISS argues that a withhold vote against Fast could allow Ackman to be elected, if a sufficient number of investors back Ackman on the dissident proxy card, while preventing the replacement of two incumbent directors.
The recommendation comes after the other major proxy advisory firm, Glass Lewis, recommended that investors back his entire minority-slate of dissident director candidates seeking election to the payroll company's board. As a result the two major proxy advisory firms are at odds, giving Ackman a mixed bag in terms of recommendations for his campaign. The result is that it is most likely that only Ackman, not the rest of his slate, gets elected to ADP's board. 
Specifically, Glass Lewis, said that investors should vote for the three candidates, including Ackman, who they described as having "credible board and activism experience" and an "owner's perspective." The firm also liked his outside candidates Veronica Hagen and Paul Unruh, who the advisory firm said have "relevant operational efficiency experience" and "relevant business transformational experience" respectively.
Glass Lewis said that "rather than supporting the status quo, we believe investors have an opportunity to convey their discontent with the board's continuation of a potentially sub-optimal business plan, and to encourage fresh perspectives, analysis, and discussion in the boardroom of the best path forward for ADP, through the election of qualified director candidates..."
The mixed bag of recommendation comes as ADP and Ackman face off in one of the most heated boardroom battles of 2017, set to go the distance on Nov. 7. Ackman and ADP CEO Carlos Rodriguez got off to an icy start in August. In an interview on CNBC, Rodriguez called Ackman a "spoiled brat" who did not "do his homework" for his approach to ADP.
The recommendations come as Ackman has received some other bad news. On Tuesday Chipotle Mexican Grill Inc. (CMG) , reported third-quarter earnings that missed Wall Street estimates by a dollar. Ackman's Pershing Square owns roughly a fifth of Chipotle, whose shares are in free-fall and traded recently at $275 a share. That's well below the prices that Pershing acquired some of its initial stake in the restaurant chain in August and September of 2016. 
Ackman may also have difficulty convincing shareholders to back his campaign because the company isn't currently struggling. Ackman's argument, which is unusual in activist insurgencies, is that ADP's serious problems are in the future if changes aren't made immediately.
On Oct 19, the activist fund escalated its blockbuster campaign by suggesting that the payroll processor could win back a lot of accounts by acquiring private equity-backed human resources provider Ceridian for about $4 billion.
Ackman suggested that Ceridian is "available for sale effectively because it is owned by private equity at the end of its life in the fund." Buyout shop Thomas H. Lee Partners, which owns Ceridian, declined to comment. In addition to acquiring Ceridian, Ackman offered up a number of changes he would like to see at ADP, arguing that the firm has "never done a meaningful acquisition."
The ISS report comes as some investors, including Omega Advisors' Leon Cooperman, who once held a board seat at ADP, point to ADP's overall record of share-price improvement and don't believe that the company is struggling or needs a significant refocus.
More of What's Trending on TheStreet:
Editor's note: This article was originally published by The Deal, a sister publication of TheStreet that offers sophisticated insight and analysis on all types of deals, from inception to integration. Click here for a free trial.