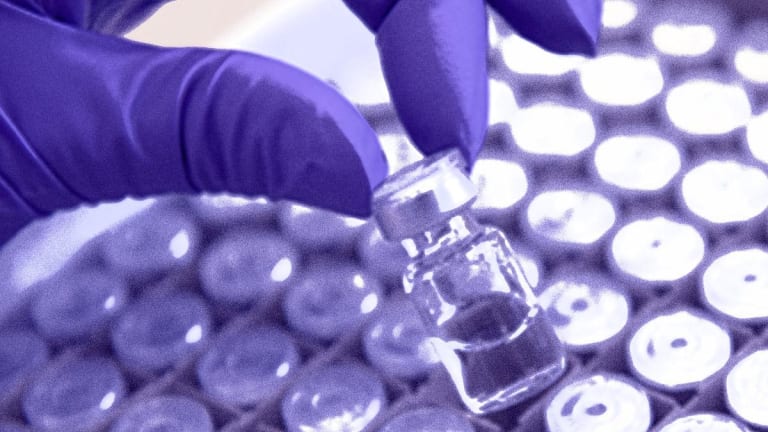 Achillion Pharma Stock Soars as New Drug Gets FDA Breakthrough Status
Formerly an orphan-drug designee, Danicopan treats PNH, a rare acquired blood disease.
Achillion Pharmaceuticals  (ACHN) - Get Achillion Pharmaceuticals, Inc. Report  shares are higher after the company's Danicopan drug received a breakthrough-therapy designation from the U.S. Food and Drug Administration.
The stock, recently up 7.1% at $3.86, had been up as much as 11% on the news.
Formerly an orphan-drug designee, Danicopan treats paroxysmal nocturnal hemoglobinuria, a rare acquired blood disease.
The FDA based its decision on data from an ongoing Phase II PNH combination trial, Achillion said in a statement. The company said it planned to enter the drug into Phase III testing in early 2020.
Joe Truitt, Achillion's president and CEO, said in a statement:
"The FDA's granting of Breakthrough Therapy designation for our lead oral factor D inhibitor, danicopan, underscores the urgent need for new treatment options for patients living with PNH. ... Danicopan, with its demonstrated ability to limit both intravascular and extravascular hemolysis [destruction of red blood cells] with oral administration, has the potential to benefit a significant number of patients with PNH that continue to have an unmet medical need on standard of care."
The new designation garners the Blue Bell, Pa., company "more intensive guidance from FDA on an efficient drug-development program, access to a scientific liaison to help accelerate review time, and eligibility for accelerated approval and priority review if relevant criteria are met," the company statement says.