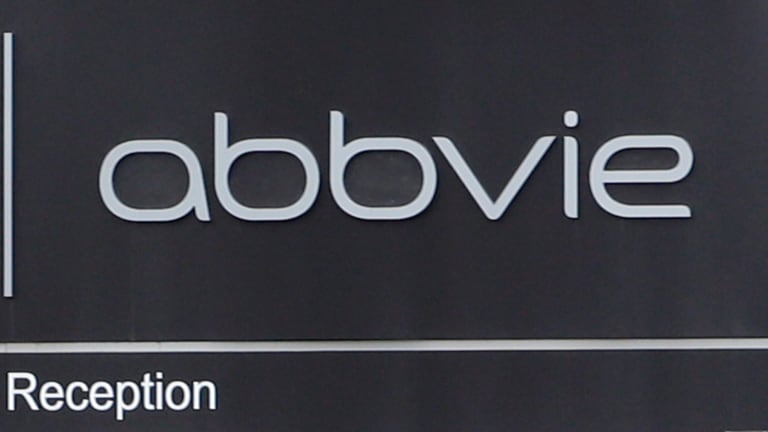 AbbVie Falls After Missing Top- and Bottom-Line Estimates
The pharmaceutical company reports fourth-quarter results below analysts' consensus forecasts.
Shares of pharmaceutical company AbbVie Inc. (ABBV)   fell 6.2% at the close of trading Friday after the company reported fourth-quarter results below analysts' consensus forecasts. 
The North Chicago, Ill.-based company reported fourth-quarter earnings of $1.90 a share on revenue of $8.305 billion. Analysts were looking for earnings of $1.93 on revenue of $8.37 billion. 
"We're entering an important new phase for AbbVie. The continued momentum of our business, combined with the launch and ramp of several new products, will allow us to drive strong earnings growth once again in 2019 and position us for growth over the longer term," said CEO Richard Gonzalez. 
Revenue in the quarter rose 7.3% year over year thanks in part to a 50% increase in the company's global hematologic oncology portfolio where net revenue was $1.13 billion. 
AbbVie issued full-year adjusted earnings guidance of between $8.65 and $8.75 a share, which represents 10% growth over 2018 at the mid-point. 
"We delivered exceptional performance in 2018, including operational revenue growth of more than 15% and EPS growth above 40%," Gonzalez said. 
The company also announced that its board of directors authorized a $5 billion increase in the company's existing stock repurchase program. The program has no time limit and may be discontinued at any time.