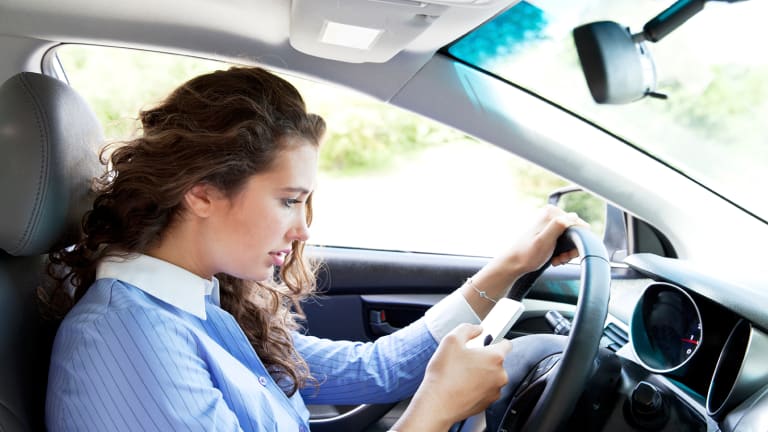 AAA Expects Major Delays for 51 Million Thanksgiving Travelers
AAA says expect travel delays as the most people in about 12 years hit the roads, skies, rails and waterways to spend time with their loved ones this Thanksgiving.
So long, staycations. That's when people planned to stay home rather than travel over the holidays to save cash. 
A strong economy and labor market is boosting the travel industry, "which will continue into the holiday season," says Bill Sutherland, American Automobile Association senior vice president, Travel and Publishing.
AAA says it expects 50.9 million Americans to travel this year, up more than 3.3% over last year, marking the highest Thanksgiving travel volume since 2005. In addition to challenging traffic, hotel rooms will be pricier, up 5% to 14%, during the Nov. 22 to Nov. 26 Thanksgiving period. (Thanksgiving Day is Thursday, Nov. 23.)
And for those planning to leave home early to beat that Thanksgiving traffic, think again. Travel times are expected to increase as early as Tuesday Thanksgiving week, between 3 p.m. and 6 p.m. in several metropolitan cities. The average destination will be about 50 miles away.
If you are taking a vacation, AAA published several graphs Thursday you may want to check out, such as Worst Travel Times to America's Busiest Airports; Top 10 Thanksgiving Destinations; and Top Traffic Hotspot in America's Most Congested Cities. 
TheStreet's "Black Friday and Holiday Shopping Survival Guide" series aims to to help you, the consumer and the investor, navigate the holiday season, Black Friday, Cyber Monday and everything in between. Through a number stories, videos, graphics and other multimedia elements TheStreet takes a look at the biggest challenges of the season, the winners and losers from the shifting retail environment and much more.Read More about navigating the holiday season.
More of What's Trending on TheStreet: