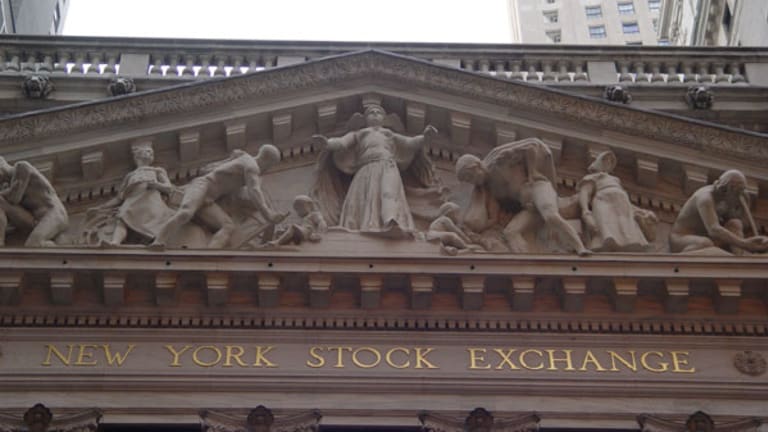 A Star CEO Makes All the Difference
Cramer says, performance in the corner office has made these companies into leaders.
We do not talk enough about execution. It is the mother's milk of profits, and in an era when ETFs are the preferred method of trading, the whole notion of long-term management performance gets lost in the shuffle.
And then you will get a couple of days when management's great work just shines through. Today is one of those days. Just think about how many terrific CEOs and their amazing deeds we heard from or read about today. Just think about how hard these people are working for you and how they are delivering for you.
We know that Ken Powell is delivering a level of performance at
General Mills
(GIS) - Get Free Report
that is astounding. Think about all of the obstacles that he's overcome: higher commodity prices, a sluggish consumer, endless buy-one-get-one couponing. And what has he done? He's given you nothing less than consistent sleep-at-night earnings reports like the one we got this morning, endless dividend increases and tremendous share-take. Powell is everything you can ask of a CEO.
Or how about Stuart Miller at
Lennar
(LEN) - Get Free Report
? It's not easy to follow the towering legacy of Stuart's dad, Leonard. But Stuart's late father has to be smiling somewhere about what this executive has done in the toughest housing market since the Depression. His beautiful quarter today shows that he's building more homes, making more money per home and accumulating a land bank that will drive earnings for years and years to come.
This article originally appeared on March 20, 2013, on RealMoney. To read more content like this + see inside Jim Cramer's $3 Million portfolio for FREE Click Here NOW.
Then there's Laura Alber, the remarkable CEO of
Williams-Sonoma
(WSM) - Get Free Report
, who has steered this high-end housewares company onto perhaps the best growth path of anyone in the industry. This multi-cylinder company, which includes Pottery Barn and West Elm, is hitting on every one of them. The expectations were so high here, and she crushed them. I think we are in the early innings of the growth for Williams-Sonoma, as Alber has taken a company with electric merchandise but a stodgy reputation and turned it into a high-performance vehicle.
Then there is Al Walker, the quiet executive behind
Anadarko
(APC) - Get Free Report
who had to follow in the huge footsteps of the towering Jim Hackett, and who continues that exploration-and-production company's reputation as being the best wildcatter in the world. This announcement today of a gigantic new find in the Gulf of Mexico is breathtaking and shows there's still plenty of oil left
if
you know where to look for it.
Finally, there is Greg Wasson, the CEO behind the remarkable renaissance at
Walgreen
(WAG)
, who is not only reinventing the drugstore format but who just inked an amazing deal with
AmerisourceBergen
(ABC) - Get Free Report
that raises estimates for the company while cutting prices for generics for the consumers.
That's incredible. No wonder we have had multiple upgrades of the company's stock since the announcement of this breathtaking transaction. It's totally transformational and comes right on the heels of what now looks like a brilliant merger with Alliance Boots, a deal that, candidly, I questioned, and I now admit I questioned incorrectly.
Sure, you can keep buying ETFs. Yes you can say that sector is all that matters. But these fabulous executives are delivering amazing performance and should be celebrated every time we think about the so-called "big issues" such as Cyprus, the
Fed
or the budget deficit. They have their eye on the ball -- don't take your eye off of them just because of European woes or Fed worries. You are liable to miss a big fat pitch that you can hit right into the upper deck.
At the time of publication, Action Alerts PLUS, which Cramer co-manages as a charitable trust, has no positions in the stocks mentioned.