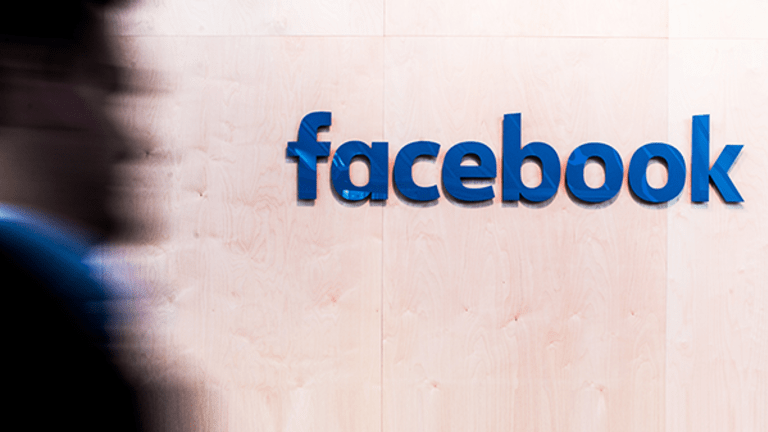 This Is Why Netflix Should Now Be Terrified of Facebook
Facebook is creeping on Netflix, or so it seems.
A hit-man could be stalking Netflix (NFLX)  ; said person wears a black hoodie and works at Facebook (FB) .
By all indications, Facebook is dropping strong clues it wants to launch its own video on demand service, and do so very soon. Facebook is prepared to pay as much as $250,000 per episode for its planned original video initiative, Reuters reported this week. The company is allegedly looking at two tiers of programming: longer-form originals, which it wants to own outright, and shorter shows running five to 10 minutes, which it may license. But even before this news broke, the rumors were swirling on Facebook's TV-like ambitions.
Just this month, the Daily Mailpointed out that Facebook's new TV feature will be launched in June with more than 20 new full-length shows. That seems a little ambitious, but even several shows at launch would get the attention of many. 
Obviously, Action Alerts PLUS charity portfolio holding Facebook doesn't present a near-term risk to Netflix. The video rental service turned original content producer has a sizable lead over Facebook (in content, distribution, etc.), not to mention a fanatically loyal user base. But, if you are sitting at home modeling out Netflix' earnings over the next five years, seeing reports of Facebook's possible entry should be of concern. Netflix has no true competitor. Sure, Hulu exists and so do others of its like, but nothing along the lines of Facebook.
One could argue that it should also concern a company like Snap Inc. (SNAP) -- if Facebook is running original video content, that's more advertising money for it, and possibly less for Snap. 
Read This Or Lose Out
Sears is dying (or, continues to die): You almost have to see the quarter from dying Sears Holdings Corp. (SHLD) to believe it. So, check out TheStreet's analysis here. 
When it all started:The original Star Wars was released onon May 25, 1977. Wrote the late, great Roger Ebert in a review on Jan. 1, 1977: "Every once in a while I have what I think of as an out-of-the-body experience at a movie -- Star Wars works like that."
Let the truth be told, I have never seen a Star Wars movie. Every Rocky and Rambo, yes. Star Wars, no. Sorry. 
It's all about the South: 10 of the 15 fastest-growing cities with populations of 50,000 or more were found throughout the South last year, with four of the top five found in Texas, according to new population estimates revealed Thursday by the U.S. Census Bureau. New York remains the largest city with a population of 8.5 million. Holla. 
Someone really loves H&M: With shares of the fast fashion retailer down 10% this year as it battles pricing pressure and mixed sales, a big buyer has stepped up. H&M Chairman Stefan Persson has spent about $538 million buying an additional 20.6 million shares in the company this year, according to data shared by Bloomberg. The combined H&M stake owned by his investment company Ramsbury Invest AB and his children is now 39.7%, up from 38.5% at the end of last year.
Apple's first store in Southeast Asia is now open for business: Singapore just scored one heck of an Apple (AAPL) store. Shoppers are greeted by a stunning 120 foot glass facade. The centerpiece of the store (besides all the tech gadgets) is the second floor, which feels like a modern town square. It even features trees that were specially brought in from China.
More on Sears: It was so awful at Sears in the first quarter, here is some more info showing how quickly the company is closing stores. Disturbing stuff. 
Apple and Facebookareholdings in Jim Cramer'sAction Alerts PLUS Charitable Trust Portfolio.Want to be alerted before Cramer buys or sells AAPL and FB? Learn more now.
_______________
Meet the Millennial Media Moguls
Planning to be in New York on Tuesday, June 13? You're invited to join us for an evening of cocktails and conversation with three dynamic young CEOs whose companies have found big news audiences and good markets. How have they done it? What have they learned? Meet Chris Altchek, CEO and co-founder of Mic; Shafqat Islam, co-founder and CEO of NewsCred; and Kathryn Minshew, the CEO and co-founder of TheMuse. Our panel discussion will be led by Ken Doctor, media analyst and columnist for TheStreet. The event, from 6 to 8 p.m. is free, but space is limited and reservations are required. Please click here to RSVP and get more information.
This article originally appeared at 12:35 ET on Real Money, our premium site for active traders. Click here to get great columns like this from Jim Cramer and other writers even earlier in the trading day.
Read More Trending Articles:
Sears Mind-Blowing Loss and Evaporating Cash Should Only Question If It Could Survive
Employees of TheStreet are restricted from trading individual securities.