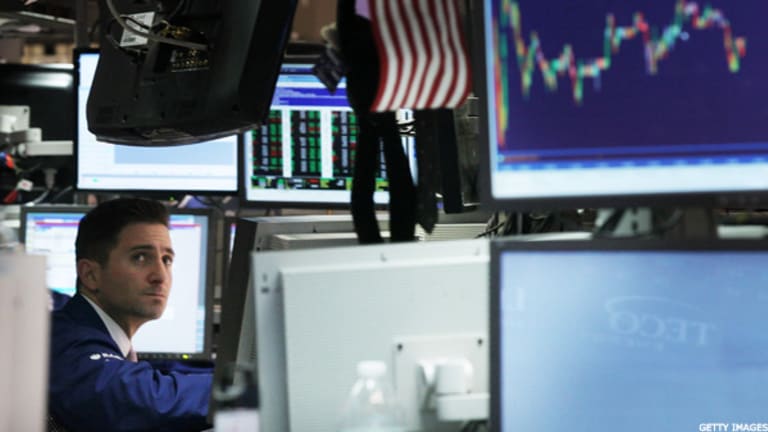 A Reluctant Bear on Boston Scientific
Since mid-year, Boston Scientific has risen more than 24%, compared to 3.5% for the Standard & Poor's 500 Index.
This article originally appeared September 6, 2013, on Real Money. To read more content like this, + see inside Jim Cramer's multi-million dollar portfolio for FREE Click Here NOW.
Since mid-year,
Boston Scientific
(BSX)
has risen more than 24%, compared to 3.5% for the
Standard & Poor's 500 Index
. In the past 12 months, it has shot up more than 109%, compared with 20.6% for the index. Regrettably, though, I think the party is over.
Much of the recent gain in the stock was driven by good sales of endoscopes, surgical probes with tiny cameras that provide surgeons with real-time views of body cavities such as the colon or stomach. Some endoscopes can also do certain surgical functions, such as taking biopsy samples or snipping off polyps.
For sentimental reasons, I'd like to say good things about Boston Scientific. A former client of whom I'm fond designated it as the only stock in her portfolio with a "do not sell" tag on it about a decade ago. What's more, the company has its headquarters in Natick, Mass., nine miles from my home. I drive by it on my way to the mall.
Sentiment aside, I can't warm up to Boston Scientific under the present circumstances. Endoscopy accounts for only about 17% of the company's revenue. Other, more crucial, lines of business are struggling. Revenue is likely to decline gently for a fourth straight year, to $7.1 billion this year from $7.2 billion last year. Earnings have been trendless and the stock's valuations are elevated.
Cardiology products brought in 56% of the company's revenue in 2012. But cardiology operations have shown little growth in the past few years.
Boston Scientific is a major maker of stents, used to prop open arteries and other body passages. But the stent business has been troubled of late. One problem: Some studies have cast doubt on the benefits of drug-coated stents, which command higher prices than plain bare-metal stents.
Boston Scientific makes both kinds of stents. But its sales of both in the latest quarter were lower than a year ago. That's bad, because by my estimate, stents account for about 17% of the company's revenue. For many conditions, drug therapy is an alternative to the use of stents.
Pacemakers are another big contributor to cardiovascular revenues. But those suffered a small decline in the latest quarter, compared to a year ago.
The bull case rests in large part on newer products, and products in the pipeline. Some analysts find that case convincing. Opinion is split: Ten of the 25 analysts who cover the company recommend the stock.
I might well gamble with the bulls if the stock were cheap -- say, if it sold for 10x earnings or less. But it sells for 27x earnings, a well-above-average multiple. In my opinion this stock deserves watching but now is not the time to buy.
At the time of publication, Dorfman and his clients had no positions in Boston Scientific.