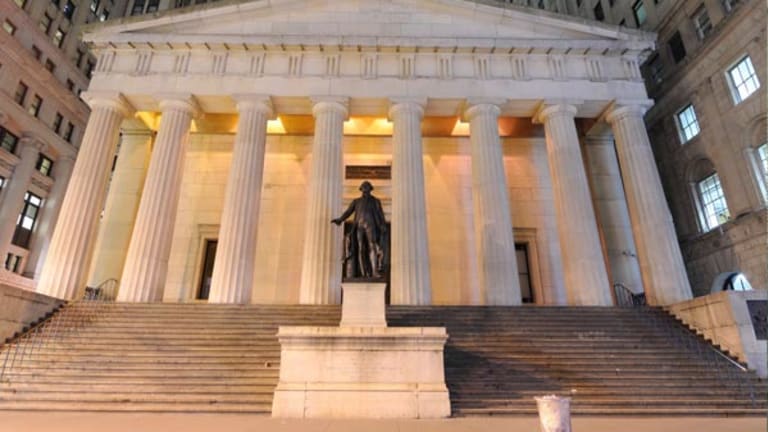 A Pet That Pays You: Under the Radar
PetMed Express is as steady as a Labrador retriever. Now as the stock market is shaky, PetMed Express is on the rise again.
BOSTON (TheStreet) -- PetMed Express (PETS) - Get Free Report, the online pet-prescription retailer, is garnering attention again.
The company's stock rose 2.9% on Wednesday as the
S&P 500 Index
dropped 0.2%. Pompano Beach, Florida-based PetMed is a model of consistency, having increased profit for 11 consecutive quarters. Its stock, on the other hand, is not. Still, investors seeking a lesser-known defensive play, particularly in this topsy-turvy market, ought to investigate.
During the past three years, PetMed has boosted revenue 15% annually, on average, and earnings per share 19% a year. So why does its chart resemble a silhouette of the Swiss Alps? Investors tend to flock to the small-cap company when they come down with a case of the jitters and then abandon it for riskier names when confidence returns. Thus, PetMed is a frustrating investment.
We recommended PetMed's shares last June during the recession. It delivered a 36% gain in three months and then fell off a cliff in October, following the release of fiscal second-quarter results. The
Russell 2000
, a small-company index, along with our best picks from the spring, suffered a correction during the fall as investors rotated out of small-caps and into supposedly higher-quality blue-chips.
PetMed was a casualty of this trade-up. But it's off to a good start in 2010. The stock has rallied 8% in the New Year, as the mega-cap
Dow Jones Industrial Average
has dropped 3.7% and the S&P 500 has dropped 4.2%. PetMed's fiscal third-quarter net income rose 14% to $5.6 million, and earnings per share climbed 19% to 25 cents. Its operating margin remained steady at 17%.
The company's shares are undervalued in comparison to those of Internet retail peers based on all of our valuation measures, including trailing earnings, projected earnings, book value, sales and cash flow. But it would be imprudent to call this stock "cheap" as it commands a 4.6 book-value multiple. Return on equity, which is consistently near 27%, bests the industry average.
PetMed's PEG ratio, a measure of value relative to growth expectations, is currently at 0.9. A value less than 1 implies that a stock is undervalued. Furthermore, the Internet retail average clocks in at a more expensive 1.3. Of 10 analysts surveyed by
Bloomberg
, six recommend purchasing PetMed shares and four advise holding them. The most bullish price target is that of
JMP Securities
, which expects the stock to rise 21% to $23.
Our stock model projects a target of $21.52. Management recently instated a 10-cent quarterly dividend, which has been paid in two consecutive periods. The stock now yields 2.1%. The payout is unremarkable in comparison to those of Dow components
Verizon
(VZ) - Get Free Report
and
AT&T
(T) - Get Free Report
. Nevertheless, it helps PetMed's cause. Fellow Internet retailer
Amazon
(AMZN) - Get Free Report
doesn't pay a dividend. We rate PetMed "buy."
-- Reported by Jake Lynch in Boston.