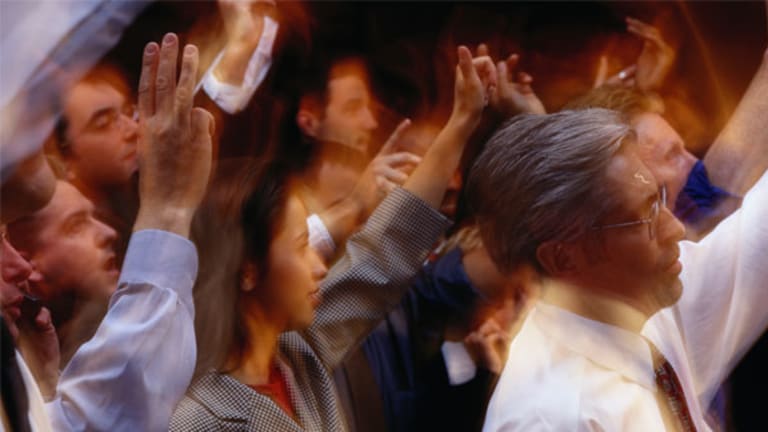 A Note From Stephanie Link: 10/1
Stephanie Link invites you to try Real Money and Real Money Pro.
NEW YORK (Real Money) -- At Real Money and Real Money Pro we have over 30 experienced market experts who provide real time investment ideas. We do the homework and you get to follow your favorite writers and their best recommendations. Our contributors have a broad investment focus and specialize in both fundamental and technical analysis covering a diverse list of equity sectors and asset classes. We also provide videos with our experts for easy viewing on a real time basis. Our Columnist Conversation box is unique, as it brings our contributors together in active dialogue on hot topics and current events. Feel free to reach out to any of them directly and give them feedback on their articles in the comment section. We also provide daily upgrades and downgrades by Wall Street analysts and important earnings estimate changes and call outs to key research reports.
Below are a few samples from both our RealMoney and RealMoney Pro contributors. Please enjoy.
Jared Woodard provides his thought on market implications of short sellers and options trading
:
Dan Dicker talks about what to do with your winners and losers
:
Ed Ponsi discusses a few of his favorite ideas in the market
:
Chief Investment Officer, Co-Portfolio Manager of Jim Cramer's Charitable Trust, and Director of Research at The Street. Stephanie performs all portfolio management functions which includes developing a macro outlook and market strategy, thorough analysis and careful stock selection while managing the fund in a manner that allows subscribers to follow and emulate her thoughts and actions. She also writes a weekly summary report of the portfolio, highlighting strategy, latest analysis and ranking of each stock in the fund. Stephanie promotes the product through weekly videos, both independently and with Jim Cramer, which are featured on TheStreet's website. As Chief Investment Officer, she oversees all premium content which includes RealMoney, RealMoney Pro, OptionsProfits as well as other premium newsletters including Breakout Stocks and Stocks Under $10. Stephanie is a CNBC contributor and regularly appears on Fast Money Halftime, Closing Bell, Squawk Box and The Kudlow Report.