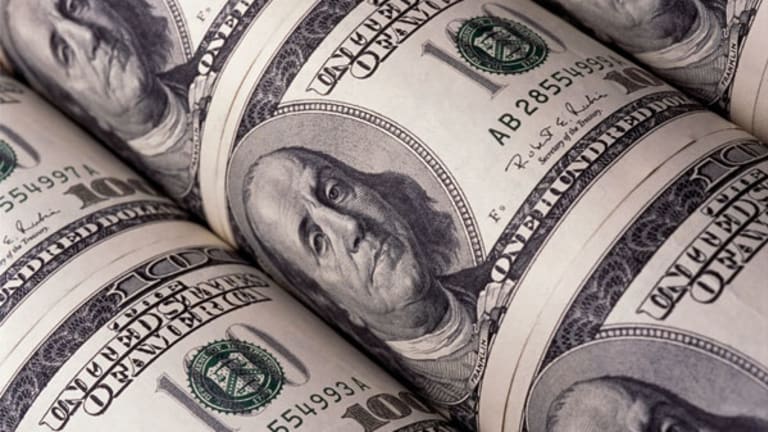 A Nasty Day; Things Fall Apart: Best of Kass
In highlights from this week's trading diary and posts, Kass dwells on a nasty day and lists those things that are breaking down.
Doug Kass fills his blog on RealMoney every day with his up-to-the-minute reactions to what's happening in the market and his legendary ahead-of-the-crowd ideas. This week he blogged on:
How auto-sales data confirms "Peak Autos" notion.
How the August jobs report means very little to his investment strategy.
Click here for information on RealMoney, where you can see all the blogs, including Doug Kass'--and reader comments--in real time.
Reflections on a Nasty Day
Originally published Sept. 9 at 2:15 p.m. EDT
I have long thought that the disruptive impact of quant strategies had turned our markets upside down, to the extent that their models and algos chased priced and volatility.
This meant, at least to this observer, that buyers have lived higher and sellers have lived lower.
Today we see the sour fruits of their strategies that are agnostic to private market value and ignorant of balance sheets and income statements.
It can be debated what tipped over the markets and changed their momentum -- hawkish Fed Speak, the disassociation of a weakening real economy with higher stock prices, Wells Fargo's (WFC) - Get Wells Fargo & Company Report boatload of bogus accounts, recalls at General Motors (GM) - Get General Motors Company Report and Ford (F) - Get Ford Motor Company Report , the avoidance of taxes by Apple (AAPL) - Get Apple Inc. Report and other multinationals, or something else.
But it is happening nonetheless, and with a vengeance not seen in months.
Several days ago I decided to move more aggressively to the dark side based on my perception that the downside was dramatically greater than the upside. I abandoned the notion of being reactionary in favor of being anticipatory for that simple reason.
I also would note that Friday was a vivid example of why I am so against the idea of selling naked puts, as we discussed earlier in the summer.
There will be no "Takeaways" as I plan to leave early for a few cocktails, and it won't be a rendezvous with some cheap tequila on the cold linoleum floor.
Enjoy the weekend and thanks for reading my Diary and the contributions of others on our site.
Position: Long SDS; short AAPL, SPY, GM, F.
Things That Are Breaking DownOriginally published Sept. 9 at 1:02 p.m. EDT
Here's a rundown of some things that are breaking down right now:
Possibly the U.S. stock market in general.
Position: Long SDS, Short TLT, KO, GM, F, SPY, IYR, AAPL, NFLX (small), DIS (small), SBUX (small).
General Motors Is Stalling OutOriginally published Sept. 9 at 12:45 p.m. EDT
General Motors (GM) - Get General Motors Company Report continues to move lower -- good news for this week's Trade of the Week, which was to short of the auto giant.

We shorted GM at $32.16 on Tuesday, but the stock was down some 2.5% at last check to around $31 -- a small win so far. The automaker just announced plans to recall 4.3 million cars due to an air-bag defect.
Not all of our Trades of the Week will be such winners, but I want to emphasize that I filter out a great many ideas (not all of which I write about in my diary) to get down to a single long or short pick each week.
You should know that I spend a lot of time on these weekly selections.
Position: Short GM.
At the time of publication, Action Alerts PLUS was long WFC, AAPL and SBUX.
At the time of publication, Kass and/or his funds were long/short XXX, although holdings can change at any time.
Doug Kass is the president of Seabreeze Partners Management Inc. Under no circumstances does this information represent a recommendation to buy, sell or hold any security.