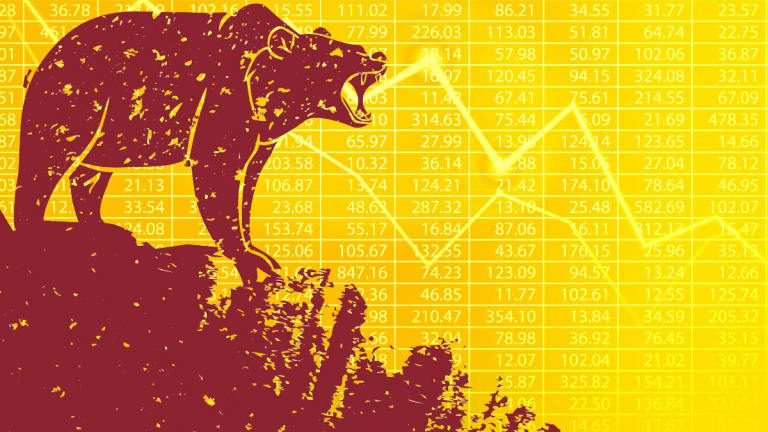 A Major Crack Just Opened in the S&P 500
This is a risk-manager's market, not a stock picker's market.
U.S. markets are back on their heels to start the week, as two of the three major market indices follow up Friday's selling with another greater than 1% drop Monday.
The selling puts the S&P 500 back in negative territory for 2018. If the calendar year ended today, the S&P would be down 1.2% on a total returns basis, a small drop in nominal terms that's pretty significant in relative terms. 2018's "lost year" status is enough to make it the single worst year for the S&P in a decade.
Since market volatility started knocking back at the beginning of October, there's been nonstop chatter about whether we're in a bear market. Over that whole time frame, the litmus test has always been the fact that the S&P has managed to put in higher lows despite the selling pressure.
By definition, a market that's making higher lows is a bull market.
But the question of which market environment we're in suddenly got a lot harder to answer with Friday's close - the S&P closed lower than its previous swing bottoms on Friday.
Simply put, a major crack opened in the S&P with that close. And the selling pressure we're seeing in the broad market today confirms it.
To figure out what's likely to happen next in stocks, we're turning to the charts for a technical look.
First, the short term:
The market's inability to catch a bid at higher lows Friday is certainly a concern, even if we're still not in full-blown bear-market territory just yet. The selling puts us in a support zone between November's lows and the lows set after February's correction.
At this point, the S&P 500 is in an 11.5% drawdown from all-time highs. By most definitions, that's not a bear market either. But a more important question is whether you can afford to take the kind of additional downside we'd need to see to definitively call this a bear...
For that, we'll zoom out to a weekly chart of the S&P:
The long-term uptrend line to watch is down around the 2480 level in the S&P 500. Violating that trend line would bring the S&P to a nearly 16% drawdown - but technically, that's the point when the market picture turns from overtly positive to overtly bearish.
Context is important here: We came into 2018's volatility-fueled environment following a stretch of abnormally low volatility in much of 2016 and all of 2017. That makes the current correction feel a lot worse than it may actually end up being.
Quantitatively, there are many parallels with the corrective environment we were in back in late 2015. If we get a repeat of that volatility-shock-then-rally cycle, then 2019 could be a great year for investors. For now, it's too early to tell.
One crack in the market doesn't necessarily mean that a selloff is imminent, but it does mean that market participants should be paying attention here - more than good stock picking, good risk management practices pay off in environments like the one we're in now.
This article is commentary by an independent contributor. At the time of publication, the author held no positions in the stocks mentioned.