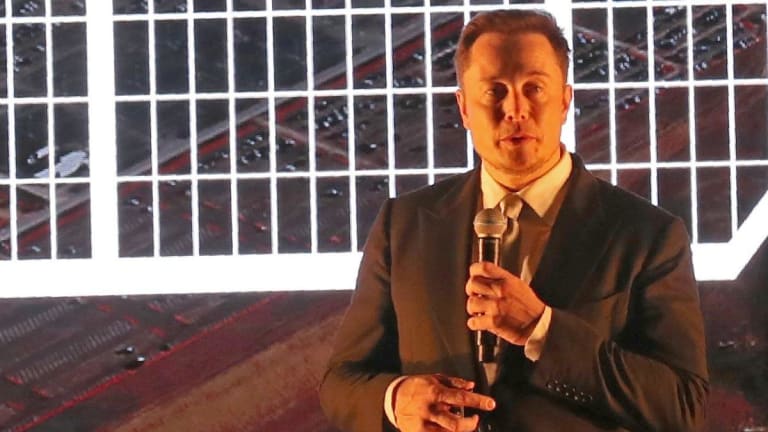 Reaction to Tesla's Model 3 Production Milestone Offers Good Shorting Lesson
Shorts are relishing Tesla's fall on Monday, but be careful if you're still shorting Tesla stock.
Sunday night Tesla Inc.  (TSLA) - Get Tesla Inc Report CEO Elon Musk told his employees that, "I think we just became a real car company."
That's after the company produced roughly 7,000 vehicles in 7 days, something that many doubters and critics didn't think would happen by the end of June. Further, Tesla did what many didn't think was possible: It produced 5,000 Model 3 units in the last week of June, hitting the goal that it's been aiming to hit for months and a mark that Wall Street was closely watching.
With no surprise, Tesla has been a heated battleground stock through 2018. While that's been the case for years now, it seems even more so now.
Bears will still shoot against the company's techniques, such as using a tented production line, scrapping some of its automated assembly in favor of human workers and only working on the more expensive lineup of the Model 3 for the time being.
More on Tesla's Future Here 
Admittedly, short-sellers still make some valid points and Tesla is far from out of the woods here. But when buying or selling a stock, one must take timing into consideration. Buying Microsoft Corporation (MSFT) - Get Microsoft Corporation Report  many years ago was a stellar move, but if one went long at the height of the dot-com boom, it took until 2016 to see any gains in the name.
Given the Model 3 news, I'm surprised shares aren't ripping higher on Monday. Instead, they are down slightly on the day. Perhaps it's a sell-the-news event or maybe the stock is down because it was the less-obvious reaction. Either way, shorts should feel lucky that Tesla isn't ripping higher. 
But let's look at some of the evidence here, because last week we said a production beat seemed like it was coming.
Consider that in both May and June, Musk purchased stock in Tesla. In early June, he told shareholders at the company's annual meeting that it's "quite likely" Tesla would hit the 5,000 Model 3 units a week target by the end of June. He also said the company is still aiming to be GAAP profitable and cash flow positive in the second half of 2018.
When asked about the tent production on Twitter and whether the shorts were right to critique the method, Musk responded by saying the shorts would be toasted in a few weeks. He essentially laughed at a negative production analysis from Goldman Sachs just days before the end of June. He was also engaging Twitter fans about what features the Tesla pickup truck should sport, despite at least three other vehicles being in the queue before it.
Does it seem likely that Musk would talk about the truck if Tesla was behind on production just days before the company's deadline? No. 
Think about it: Insider buying by the CEO, who continuously and rather directly warned his critics that Tesla would hit its mark. He didn't back away from his claims made months ago and by other less direct actions, showed that Tesla was doing well.
Now some may be quick to point out that, despite the production beat, shares are down on the day. While Tesla is indeed trading near $336, off almost 2%, it's still up about 20% in five weeks. It's still over a vital trend line near $330, a level the bulls really want to see hold. 
The bears are probably relishing in Tesla's reversal from Monday's highs, and why shouldn't they? If the move lower sustains, they have every right to be excited. 
But I'd still use caution, even after today's move. Why? Because there's an almost-30% short interest in Tesla stock, many of which are not showing big or any profit at the moment. Should a rally start to take place and bulls gain some confidence, it could fire up a short squeeze. Based on the charts, that doesn't seem likely to happen unless Tesla can get above $360. That now becomes the level to watch. 
Microsoft is a holding in Jim Cramer's Action Alerts PLUS member club. Want to be alerted before Jim Cramer buys or sells MSFT? Learn more now.
This article is commentary by an independent contributor. At the time of publication, the author had no positions in the stocks mentioned.