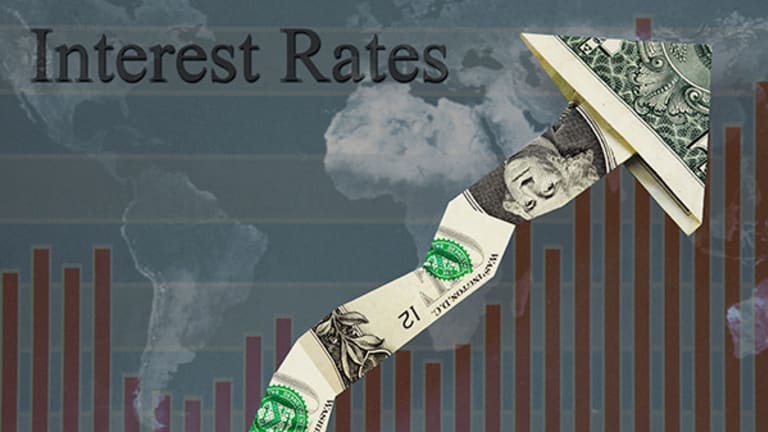 Publish date:
A High-Income Hedge Against the Coming Wave of Dividend Cuts
Rising interest rates will lead to corporate defaults and dividend cuts. Take a proactive stance with this safe but fast growing real estate play.
Rising interest rates will lead to corporate defaults and dividend cuts. Take a proactive stance with this safe but fast growing real estate play.
Consider yourself warned: Rising interest rates will likely devastate scores of overly leveraged, slow-growth companies with unsustainably high dividends. The time to protect your portfolio is now, before the damage is done.
Below, we examine a high-yielding real estate investment trust (REIT) with a singular business model that should weather the storm and continue throwing off a robust total return. As of March 20, our stock selection also will be the newest member of the S&P 500.
The Federal Reserve on Wednesday announced a quarter point rate increase and indicated two more ahead in 2017. The good news is that the Fed's rationale for the rate hike is an economic recovery that's actually showing signs of overheating.
The Federal Open Market Committee asserted in its Wednesday statement: "In view of realized and expected labor market conditions and inflation, the committee decided to raise the target range for the federal funds rate. Near-term risks to the economic outlook appear roughly balanced."
But history shows that in times of rising rates, companies with weak balance sheets start cutting or eliminating dividends.
In light of the growing prospect of dividend cuts and defaults, you need to focus on quality more than ever before. And that brings us to Alexandria Real Estate Equities (ARE) - Get Report , which also serves as a play on the booming technology sector.
With a market cap of $9.79 billion and a dividend yield of 3.07%, Alexandria Real Estate Equities benefits from soaring office rents that are a result of Silicon Valley's expansion. The tech sector boom should continue in 2017 and drive growth for ARE, even as interest rates rise.
Alexandria Real Estate Equities isn't a conventional REIT. Headquartered in Pasadena, Calif., this innovative REIT emphasizes fast-growing entrepreneurial companies, mostly in the high-tech and biotech sectors, that require start-up money or bridge loans.
In addition to physical office space, ARE also provides technical infrastructure and campus development services to pharmaceutical and biotech companies, academic centers, venture capital firms and government agencies.
REIT rivals such as SL Green Realty (SLG) - Get Report , Boston Properties (BXP) - Get Report , and Kilroy Realty (KRC) - Get Report primarily focus on conventional office properties. In late February, Alexandria Real Estate Equities selected its first eight start-up biotech companies for a co-working laboratory "incubator" space on Manhattan's East Side. Thursday, ARE announced that it would join the S&P 500 index.
The average analyst expectation is that ARE's year-over-year earnings growth will reach a whopping 860% in the current quarter and 181.40% this year.
ARE is a prudent hedge against rising rates but also an attractive total return package.
I just sent the cable company a check... but I got an even bigger one back
Writing my monthly check to my cable company used to really burn my biscuits. But that all changed when a construction worker friend clued me in on a virtually unknown Cashback Program that sends me checks every 90 days. Now, I get cash back from my cable company, PLUS I earn money just for using websites like Netflix, Facebook, and Google. Any American citizen can get in on this lucrative opportunity and start getting checks just like me. Click here to get the details on this program.
John Persinos is an investment analyst at Investing Daily. At the time of publication, he owned none of the stocks mentioned.